Care for the Caregiver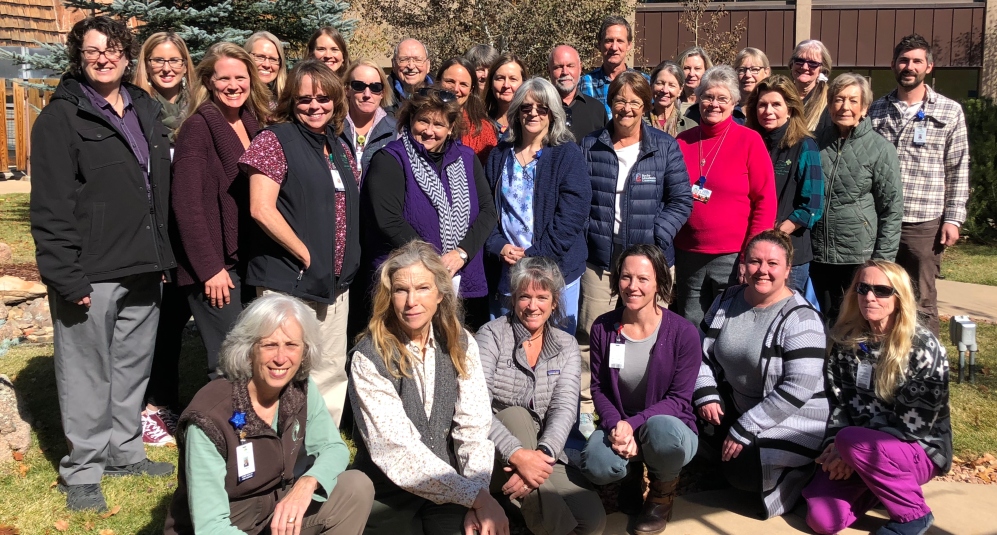 "Families provide 80% of long-term care in this country." – Family Caregiver Alliance
It might have started with a small, insignificant task, like laundry, and now you realize you have taken over the role of caregiver. What started as "They did so much for me, I can do this for them." is now "How do I juggle my career, kids, husband/wife, a social life and still have the energy to be a full-time caregiver?"
The answer is, you don't have to do it alone. What you need to know is that there are resources just a phone call away right in the Estes Valley that can provide the help and the break that you so desperately need.
Call Home Health Services
Estes Park Health Home Health Services can provide medical and non-medical services in the home. Medical services provided in the home can be coordinated through a physician and may include: skilled nursing, physical therapy, occupational therapy, speech and language therapy, medical social work and help from Certified Nurse's Aides.
To help free up the full-time caregiver, non-medical services are also available through Home Health Services. Those services can include: light housekeeping, laundry, errands and groceries, meal preparation and assistance with bathing, dressing and grooming. Your answer to "How?" is waiting to hear from you, call Home Health Services at 970-586-2273.
Recognize caregiver burnout
Caregiving can be exhausting, and many caregivers can experience burnout. If you are feeling symptoms of burnout from day-to-day demands like exhaustion, frustration or impatience; it might be time to seek out respite care. Considering respite care is not giving up. It's taking care of yourself in the short-term, so that, you can fulfill your caregiving responsibilities long-term. Don't feel guilty about needing a break to regroup with friends, family or a spouse. You need to take care of yourself to be a good caregiver.
Estes Park Health's Living Center can provide respite care right here in the Estes Valley. The award-winning, skilled nursing facility offers the best care possible so you can take a guilt-free break and know that your loved one is well looked after. If this sounds like an answer to "How?" you can call 970-586-8103 to schedule a tour and talk with the Living Center staff. To learn more about the Living Center go to eph.org/living-center.