Outpatient Wound Care Clinic
Many people suffer from chronic open sores that can become seriously infected. A variety of factors can influence a wound to become chronic and refuse to heal. If you have circulation problems, are a senior or diabetic, you're at a greater risk of non-healing wounds because of blood flow.
If you have any of the following symptoms, you may have an infection:
Your wound feels hot, always painful or throbbing
Your wound produces pus, drainage or a bad odor
Your wound and the area surrounding are swollen
Your wound and the area around the wound are red
See your physician if you have a wound that is infected, or a skin disorder that is not healing. Your physician can refer you to the Estes Park Health Wound Care Clinic. We offer a patient-focused, evidence-based and outcome-driven program designed to get your wound healed as quickly as possible. Wounds that resist healing can lead to serious complications. Chronic and non-healing wounds can be particularly challenging. Our expert staff helps wounds progress through the stages of healing using state-of-the-art tools to get you back to doing what you love to do.
Call the Outpatient Care Coordinator at 970-744-1768 for more information.
Infusion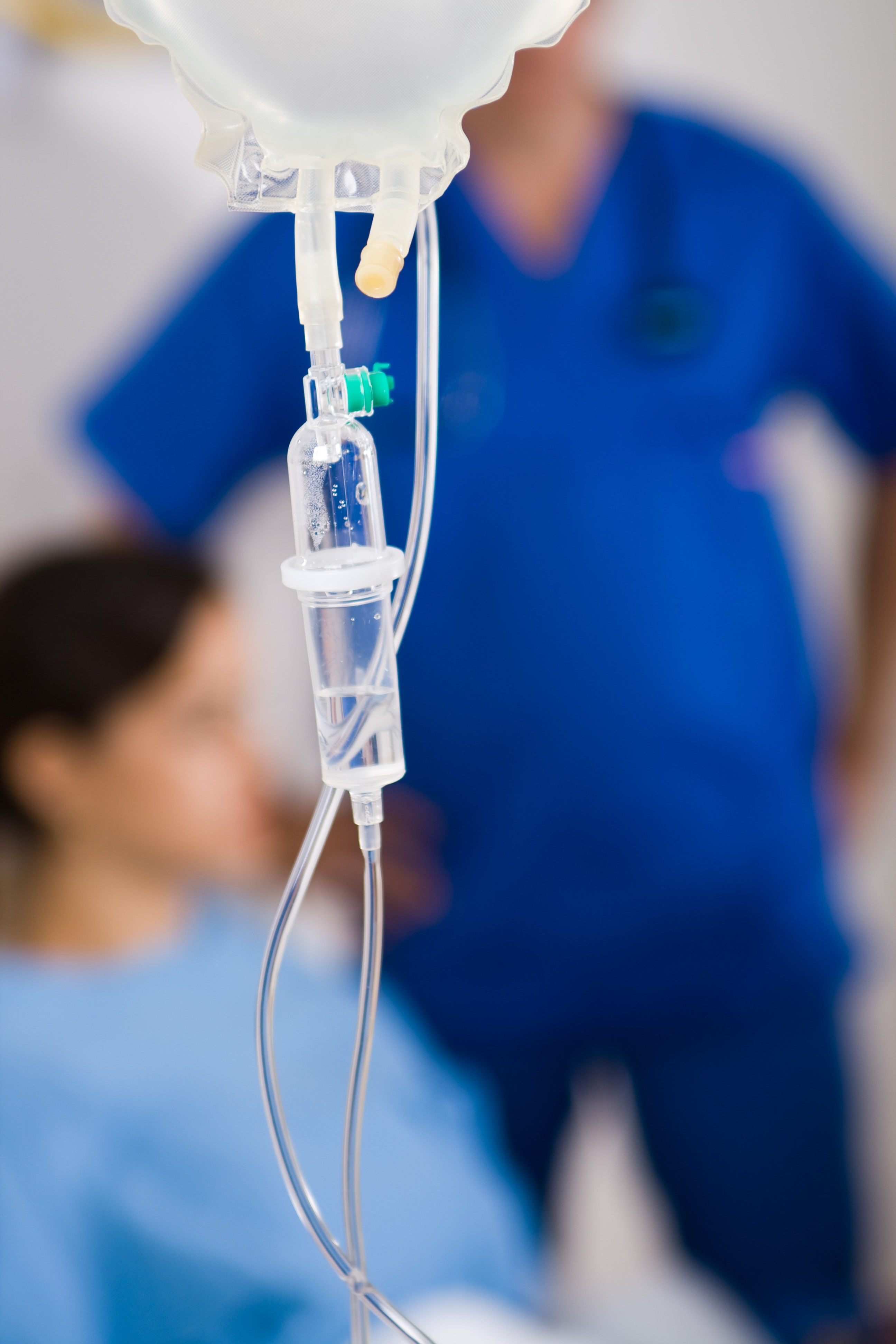 Estes Park Health provides a valuable service for patients needing chemotherapy, antibiotic or other types of infusion through our Outpatient Infusion Clinic, which partners with UCHealth for cancer care. Our patients can be cared for locally instead of making a long drive after therapy. Penicillin testing is also performed at the Infusion Clinic. We find that many people previously diagnosed with a penicillin allergy do not have one.
Call the Outpatient Care Coordinator at 970-744-1768 for more information.
Anticoagulation
Patients taking anticoagulation medication like Coumadin visit our Anticoagulation Clinic to track precise INR blood levels. Expert pharmacists then customize your prescription, as well as offer dietary education and coordination with primary care doctors.
Respiratory Therapy
Patients can complete critical pulmonary function test, such as the Six-Minute Walk Test or Oxygen Titration, right here in Estes Park. Our Respiratory Therapy Clinic also offers Nocturnal Pulse Oximetry to help identify breathing disorders during sleep—one of few such clinics at altitude in the country.
Call the Outpatient Respiratory Therapy at 970-235-3021 for more information.