General Surgery
Our surgeons are highly trained, board-certified and provide 24/7/365 surgical coverage.
Estes Park Health provides 24/7/365 surgical coverage to take care of your scheduled or emergent surgery needs close to home and close to your primary care physician. Our surgeons are committed to providing excellent patient care and are champions of enhancing the overall patient experience.
General surgeons, Dr. Reitter and Dr. Miller, have scheduled clinic hours in the Physician Clinic and work closely with your Estes Park Health physician. Our surgeons continue our mission to be the provider of choice for high-quality care and service excellence in the Estes Valley. Call 970-586-2200 for additional information.
Meet the General Surgeons at Estes Park Health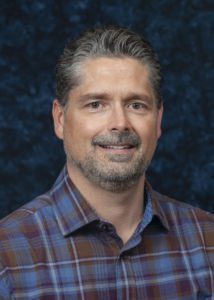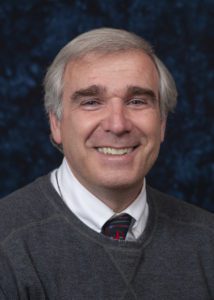 Certified by the American Board of Surgery
 Highly skilled in general surgical procedures such as appendectomy, inguinal and ventral hernia repair, breast biopsy, and diagnosis and surgical treatment of colon cancers
Highly skilled in endoscopic procedures
 Education & Training
Doctor of Medicine, University of South Dakota School of Medicine
Surgery Residency, University of Illinois College of Medicine
Bachelor of Art with majors in Chemistry and Biomedical Sciences, St. Cloud State University St. Cloud, MN
Surgicalist Dr. Reitter wants patients to know one very important thing: "Your surgery or endoscopic procedure is not 'routine' no matter how many I have performed before."
He feels that each patient-physician interaction is as unique as each patient. "Even those with the same surgical problem will have their own personality, history, anxiety, and expectations," he explains.
Over his 18-year surgical career, Dr. Reitter has discovered that the single most important thing he can do for patients is to make their experience the least scary and anxiety-provoking as possible.
"I never take for granted, and I am always humbled, by the fact that a patient who has never met me can enter an exam room with anxiety, fears and concerns regarding a clinical problem, or procedure that they need to have performed, and by the end of a 15 to 30 minute encounter they have agreed to allow me to perform their procedure. That is what makes my job greatly rewarding, and why I feel there is no such thing as a 'routine' surgery or procedure," he says.
Working in Estes Park suits Dr. Reitter perfectly. "The thing I appreciate most about delivering high-quality surgical care and endoscopy services in rural settings is that you really become part of the community," he says. "And knowing that my presence in the community makes a difference is fulfilling and rewarding."
Certified by the American Board of Surgery
Highly skilled in colorectal surgery, thyroid procedures and laparoscopic surgery
"You can count on me to provide you with education about your surgery."
Education & Training
Medical School and General Surgery Residency at Loma Linda University Medical Center in CA
Fellowships in Vascular Surgery, Mini Vascular Surgery, Minimally Invasive Surgery and Minimally Invasive Dialysis Interventional Training
Dr. Miller has had a rural emphasis throughout most of his career, giving him a firm grasp of the concept of caring for friends, neighbors and family members of those with whom he works and lives. Dr. Miller is excited to be part of the general surgery team in Estes Park by expanding the services available within the community and giving Estes Park residents the chance to receive the highest quality surgical care right here at home. Dr. Miller is passionate about education, and has been involved in teaching the next generation of surgeons for more than a decade, particularly in endoscopic procedures and minimally invasive surgical technique.  His focus includes colorectal surgery, thyroid procedures and laparoscopic surgery."