Have a question about charitable trusts or a tax-deductible donation? Our staff is here to help you and find the best way for you to support Estes Park Health.
Kevin L. Mullin, MNM, CFRE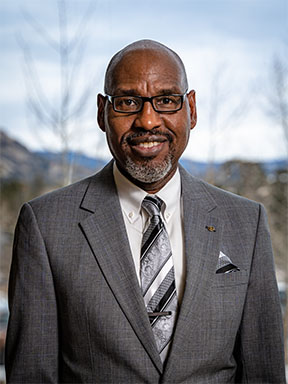 President
Estes Park Health Foundation
KMullin@eph.org
(970) 577-4306
Kevin serves as President of the Estes Park Health Foundation. In this role he oversees the day-to-day operations of the foundation and partners with the Board of Directors to set and execute strategy. Kevin was appointed to this position in March of 2016. He has more than 20 years of experience in nonprofit management and fund raising, having previously served in roles with the American Red Cross, The Salvation Army, and the Leukemia & Lymphoma Society. Kevin has a B.S. Degree in Business Administration from Regis University and holds the Certified Fund Raising Executive (CFRE) designation. He earned a Master of Nonprofit Management degree at Regis University, and is a graduate of the Institute for Leaders in Development at the University of Denver. His affiliations include the Association of Fundraising Professionals, Denver African American Philanthropists (DAAP), Denver Advisory Board (DAB), and the Colorado Planned Giving Roundtable. Kevin is originally from Fresno, Calif., and has lived in the Los Angeles, San Francisco, and Seattle areas. When away from work, Kevin enjoys travel, team sports, fast cars and technology.
Kaci Yoh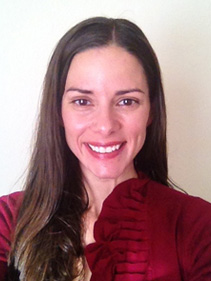 Director of Communications
Estes Park Health Foundation
Kaci is the Development & Communications Coordinator for Estes Park Health Foundation. She works with staff to facilitate donor relations, donor stewardship, and community outreach. Kaci has lived in Estes Park since 2009 and appreciates the way the stunning mountain landscape, meandering wildlife, and focus on hospitality drive and shape the Estes Valley community.
She has a B.S. in Psychology & Writing from Eastern Michigan University and worked as a financial planner prior to moving to Estes Park. Kaci is a certified yoga instructor and published author with publications such as Yes! Magazine, Yoga International, Whole Life Times, Spirituality & Health, and Prana. In addition to her work with donors, Kaci is a successful grant writer.