COVID-19 Testing - The Estes Park Health Physician Clinic is honored to bring this valuable testing to the Estes Valley community.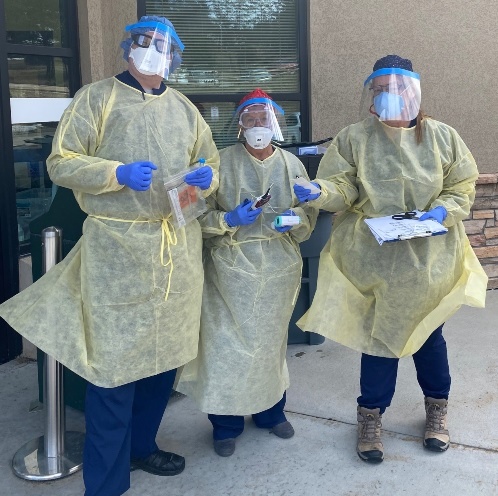 For Estes Park Community
The Estes Park Health Physician Clinic will now be testing symptomatic community members that meet criteria for testing.
Community members need to call 970-577-2200 to speak with the Clinic COVID Triage Team (CCTT) during regular business hours: Monday – Friday from 8:00 a.m. to 5:00 p.m.
The CCTT will provide patients with step-by-step instructions to set up a Virtual Visit with a provider.
The result of the Virtual Visit with a provider may or may not include COVID-19 testing.
It is important to note that a negative COVID-19 result does not mean that a patient will never test positive for COVID-19. It is a point-in-time test and a patient could be exposed to the virus after a test. There is also the potential for a false negative despite proper testing techniques. Anyone tested should continue to monitor their symptoms and talk with their provider if they are not improving.
If a patient is tested for COVID-19, a provider will contact the patient with the results whether positive or negative.