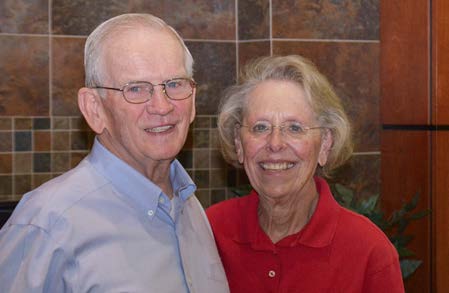 For Phil and Tara Moenning, supporting local infrastructure is simply part of being a good citizen. For more than 25 years they have regularly given monetary donations to the Estes Park Health Foundation. Both have also given their time – Phil volunteering on the Park Hospital District Board of Directors, and Tara on the Foundation Board of Directors and as a greeter at the hospital.
"A true sense of community is built when we all contribute and care for each other's needs," said Phil. "We have the ability and feel it is a personal responsibility to 'help our neighbors' by supporting quality health care in our community."
Tara and Phil began giving to the Foundation when Tara was an Estes Park Health employee working in the Laboratory.
"I believe employee donations, no matter how small, show commitment to the hospital and the quality of care provided," said Tara. "It's an important way to demonstrate your belief in what you do."
When asked about what donor-supported project makes them feel most proud, both agreed that it would have to be the hospital's expansion, which included the front lobby and Emergency Department. The well planned and executed construction project consolidated 11 entrances and allowed for the addition of new services. As a greeter, Tara regularly sees how the improvements provide a welcoming atmosphere and make visitors and patients feel comfortable.
"The beautiful environment and caring staff impresses people," said Tara. "It gives them more confidence that they'll receive top-notch care. We have an incredible facility, high-tech equipment and amazing physicians and care givers."
The two finished noting that "Giving to the Foundation means we'll be helping the community long after we're gone."
Peter & Stephanie Sinnott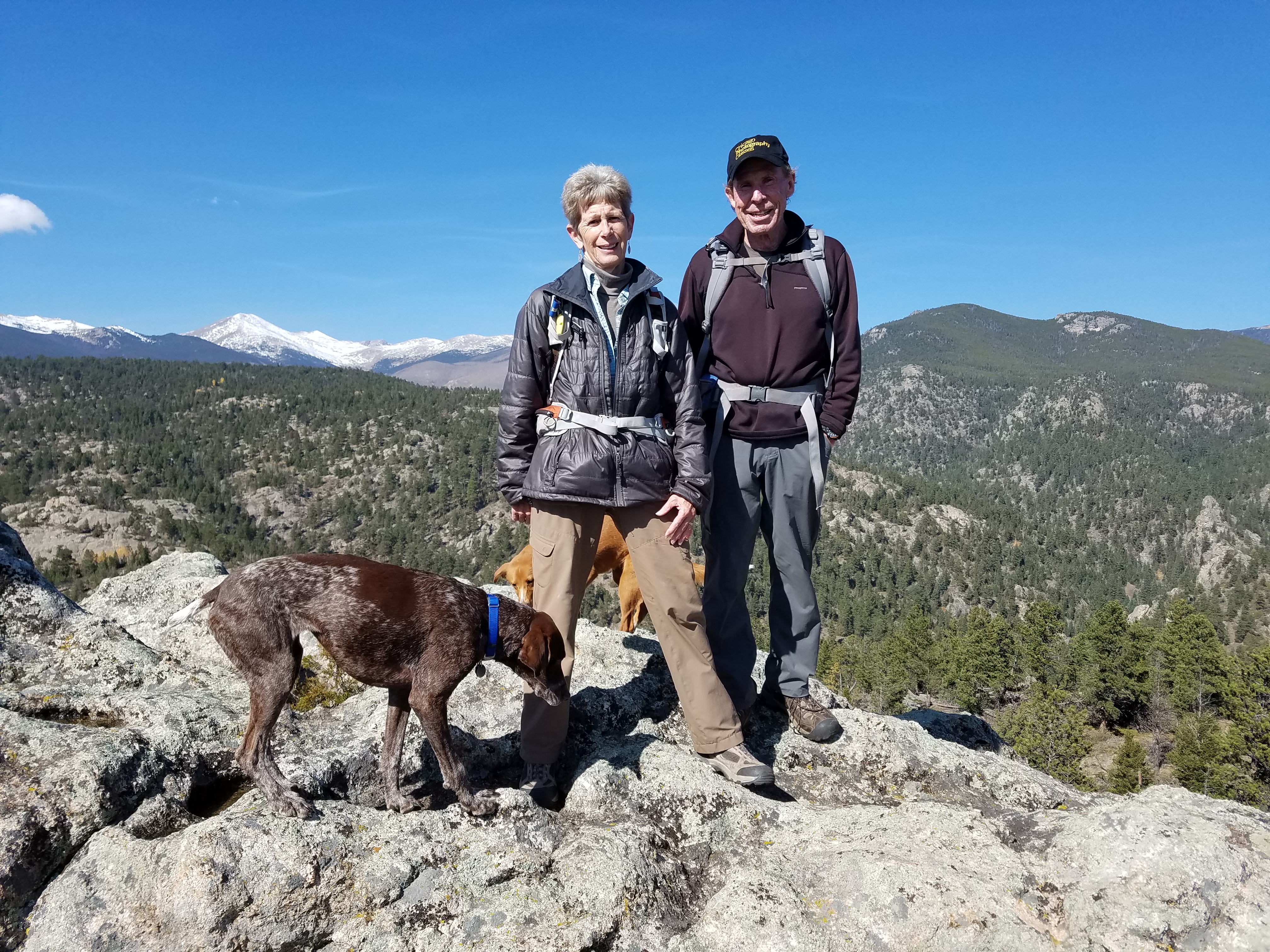 Peter and Stephanie began coming to Estes Park in the late '90s to hike and enjoy the mountains. One year on a visit, Stephanie mentioned that they should make Estes Park home "once we retired". They owned their own business and at that time, their youngest son was in line to take over. On that visit, they discovered the beauty of Glen Haven. When they left for home that year they did so with a house in mind, and finalized the purchase of the home three weeks later. Peter and Stephanie moved to the Estes Valley permanently in January 2007. Stephanie shared, "It was not a good time because there had been a snowstorm and we could not get the moving truck up our driveway. My thoughts were 'what have I done'."
Stephanie continues, "We quickly met people and started hiking before we were completely unpacked. After the first year, Peter joined the YMCA Hikemasters and led hikes for the next eight years. He took a two-year leave, but is once again leading hikes for the YMCA. In 2008 I met Kerrie Hill, she encouraged me to become a volunteer at the hospital and I'm still there today."
Some years later, Peter and Stephanie were invited to a meeting of the Legacy Program starting at Estes Park Health. After the meeting they discussed it and felt it was a very good program. They decided it was time to look at their own legacy. They felt the hospital was an important part of the community, along with many other organizations. They wanted to contribute to make sure it remains an important part.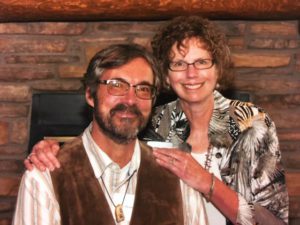 Leo and Debby decided to become legacy donors because their family has a long history with the hospital. Debby's grandfather, Roger Knutsson, made the lead gift in 1968 to start the hospital. The hospital was named after her grandmother, Elizabeth Knutsson, in April 1975 - Elizabeth Knutsson Memorial Hospital.
Debby believes, "Having a medical facility in Estes Park is essential for the community. I know my parents would not have retired here if the hospital had not been established. As they aged and their overall health declined, their lives literally depended on quick access to quality healthcare. Whether you have young children, older relatives or you have your own health issues; being able to receive care at Estes Park Health and not make regular trips to the valley makes life much easier."
"Leo and I attended several estate planning seminars over the years and eventually learned that we could have a percentage of our Roth IRAs designated to Estes Park Health Foundation upon our deaths. This was a simple form that we signed in our investment broker's office. It did not require an attorney. We had our wills, medical and financial powers of attorney in place,  and this was a very simple way to add a beneficiary without changing our wills," Debby shared.
Debby continues, "Sometimes I feel that Estes Park Health is in my DNA. It has been a part of our family since the late 1960's. My parents served on the Foundation Board in the late 1980's, and I am on the Foundation Board for a second time. I want Estes Park Health to succeed. I am passionate about their mission, and I see the difference they make every day."
Contact Us
Contact the Estes Park Health Foundation using the option that is most convenient for you. Normal business hours are Monday through Friday from 8:00 a.m. to 5 p.m.
By Mail: Estes Park Health Foundation, PO Box 3650, Estes Park, CO 80517
In Person: Estes Park Health Foundation, 555 Prospect Avenue, Estes Park, CO 80517
By Phone: (970) 577-4370
Individual Staff Members are listed here.