VIDEO — X-rays: The foundation of diagnostic imaging at Estes Park Health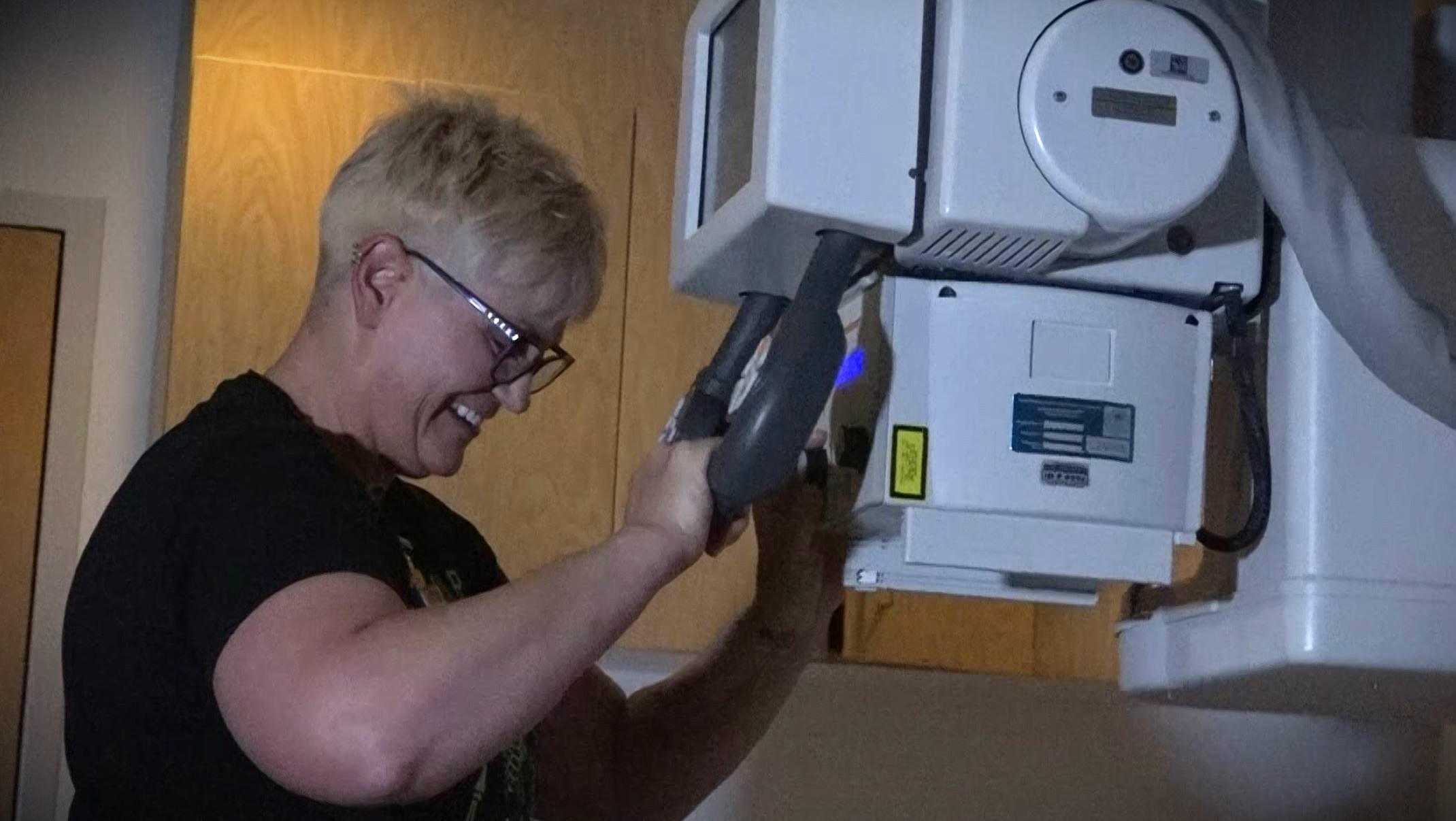 Before the discovery of x-ray technology, the only way physicians could look inside the body was to cut it open. All that changed in the 1890s when x-rays became part of a noninvasive medical revolution.
"X-ray is foundation of what we do," explained Estes Park Health radiologist Dr. John Knudtson. "It's part of the electromagnetic spectrum. It's something that we use to transmit through the body and to see the different body parts. It's still the best way to look inside the body without having to perform surgery."
At Estes Park Health, patients like Patricia Pickering of Estes Park benefit from the state-of-the-art x-ray imaging offered in our diagnostic imaging department.
"I have a broken ankle," Pickering said. "I got up to go to the bathroom, got stuck in a small area where the toilet is and collapsed. I collapsed on both my feet. I'm here for an x-ray and a checkup with the orthopedic surgeon."
Her radiologic technologist was Sheila Shirley.
"I like the challenge," Shirley commented.
She emphasized that if a doctor orders an x-ray at EPH, patients don't even need an appointment. They can walk in for the quick and painless test.
"Our scheduling desk opens at 7 a.m. so we're here early in the morning to get our outpatients seen," she stressed. "We just try to make it as convenient as we can."
Fractures are just one of the many diagnoses that can be determined by x-ray. Chest x-rays are the most common.
"With chest x-rays, we're looking for pneumonia," Dr. Knudtson said. "We're looking for fluid, heart failure. In the case of trauma patients, we want to look and see if there has been any collapsed lung, if there's been any laceration, if there has been any potentially life-threatening traumatic injury."
Doctors also use x-rays to look for arthritis, bone infections, kidney stones and dozens of other diseases and injuries. Estes Park Health has machines that can perform x-rays on patients lying down, standing, or sitting up.
For Estes Valley residents like Patricia, not having to drive to another town is a great advantage.
"That would be terrible," Pickering said. "And I probably would have been hospitalized because going back and forth would probably have been too much for me at that time. We find it to be incredibly efficient and wonderful to live so close to a good facility like this. We support the hospital in everything they do."
Every day of the week and every week of the year, the x-ray machines at Estes Park Health are busy providing excellent, convenient, important medical information.
For crystal-clear imaging to help your physician provide the best care possible, think Estes Park Health.