VIDEO — Through the Looking Glass: MRI provides incredible images of the body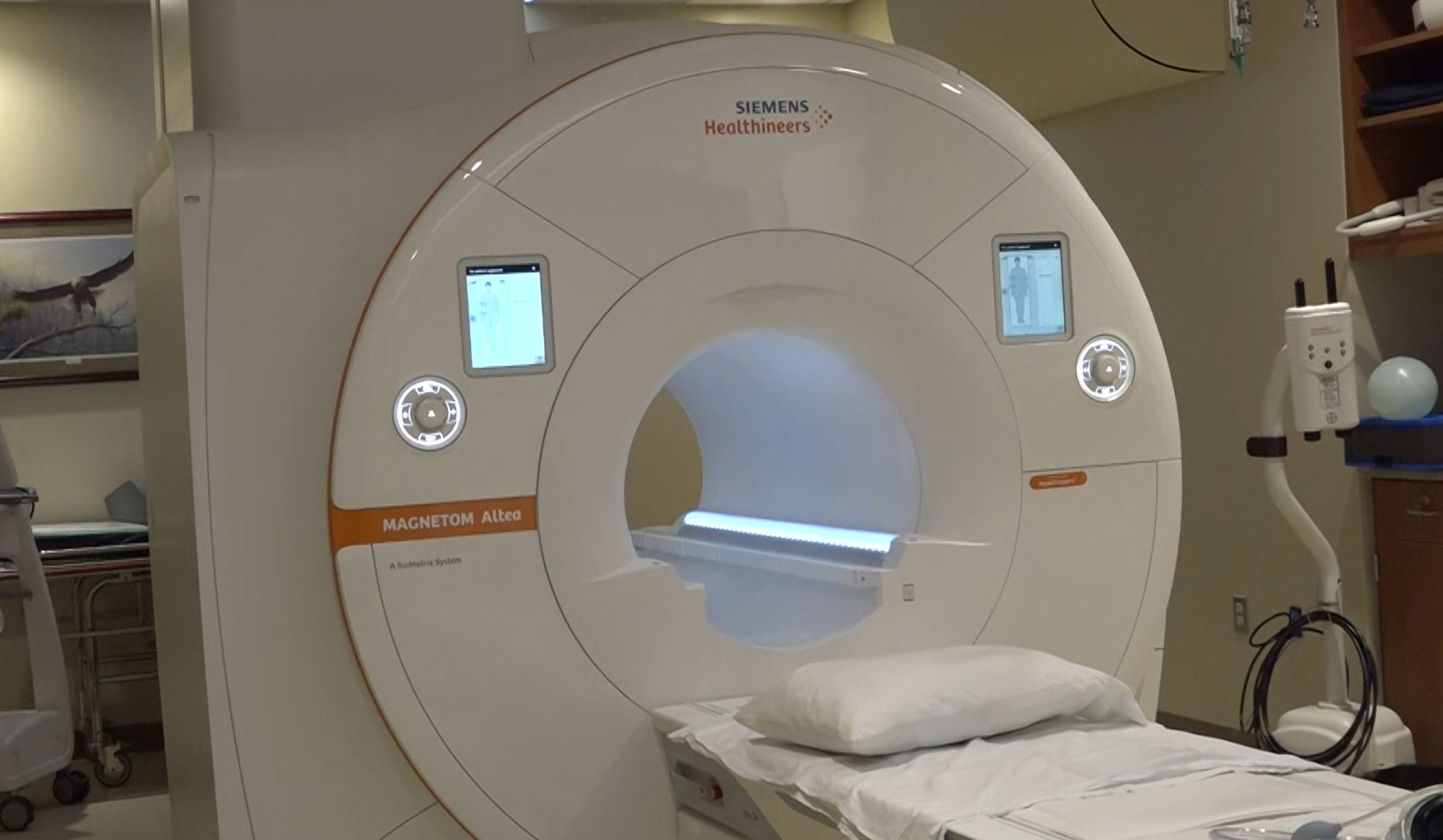 Drew Webb of Estes Park is getting ready for a high-tech imaging test called magnetic resonance imaging or MRI. Estes Park Health installed a new 1.5 Tesla MRI in 2022. It's an incredible piece of medical machinery.
"I've been having some issues with my lower back and hip," Webb explained. "I had some x-rays done. They were negative. Thank goodness. They thought they needed to take an MRI and see if there was anything else going on."
An MRI is a non-invasive test that uses a magnetic field, radio waves and a computer to create incredibly detailed three-dimensional images of the inside of the body. It's almost like taking a giant magnifying glass to peer into the body's structures.
"MRI is an amazing tool," EPH Radiologist Dr. John Knudtson said. "You use radio waves to pass through the tissues. And then the tissues give off a signal. Different tissues give off different images and different frequencies as they react to the radio waves within the magnetic field."
MRI Technician Robert Moseley has worked in the field for more than three decades.
"The quality of images has gotten better," he noted. "The time has gotten faster. It's gotten quieter. Comfort for the patient is night and day different now. We scan everything. If you have a disc in your back, we're going to see it. If you have a rotator cuff there, you're going to see it. If you have a lesion on your liver, you're going to see it. If you have an ulcer on your foot from diabetes, you're going to see it. If you have a tumor in your bone, you're going to see it. Without a diagnosis of what the problem is, you're just running in circles. You must find the problem and diagnose it."
For patients, the new MRI creates less claustrophobia. It's also quieter than earlier machines. The staff provides the patient's choice of music to create a calm vibe. Patients must lie perfectly still for the study to produce the best results.
Webb is an avid golfer and wants to get back to his best game.
"That's kind of what brought this up for me," he commented. "Towards the end of the season, I started to get some pain back there so my guess is that was aggravated by maybe playing too much golf."
Webb serves as a Board Member of the Park Hospital District. He also contributed money to the community campaign that helped fund this updated piece of equipment.
"We're very, very fortunate," Webb stressed. "I mean, a lot of people move to Estes Park because of this hospital. Healthcare here is what I have found to be fantastic. The level of care that people get here is great."
Dr. Knudtson said the MRI at Estes Park Health is convenient for Estes Valley residents who need a study but who don't want to have to travel to get one.
The machine can help diagnose everything from orthopedic problems to cancer to strokes. Along with CT scans and x-rays, it provides doctors with the best imaging possible to diagnose and treat disease and injury.
For up-to-date medical imaging close to home, think Estes Park Health.