Stay Close to Family and Friends for Infusion Services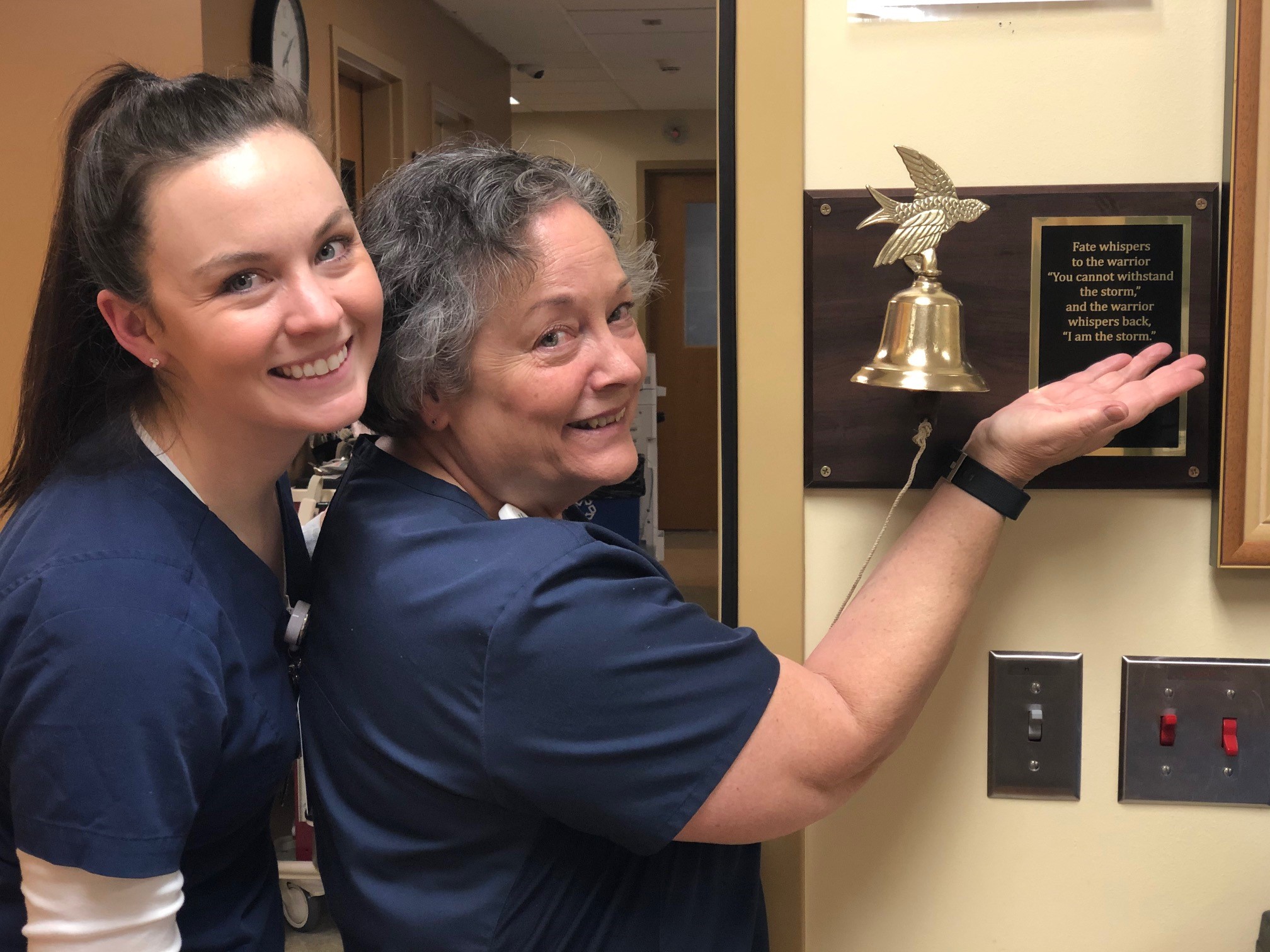 You don't have to travel down the hill for your infusion treatment. Estes Park  Health has a comfy chair, in an intimate setting, with dedicated infusion nurses ready to help you with your treatments. The Infusion Clinic is open Monday through Friday, from 8:00 a.m. to 5:00 p.m., and provides almost all outpatient infusion services like blood products, chemotherapy products, antibiotics, supplements and IV fluids. At this time they do not provide dialysis.
Jasper Welter, Outpatient Infusion RN, has been with Estes Park Health for two years. She loves the community that is created with her patients who support each other through their treatments. "Friendships are developed between our patients that come for infusion services. Many come at the same time and on the same day, so they create a bond and support each other. We work with patients from UCHealth Cancer Center Harmony Campus and Cancer Care & Hematology Clinic, Anschutz Cancer Pavilion, UCHealth Primary Care (Timberline Medical Center) and  National Jewish Health." Jasper shares, "One of the really great things about getting care here is that if your appointment runs into lunch time, we'll feed you and the food is really, really good!"
Cathy Martin is a Medical Assistant for infusion services. "We really are a supportive, healing environment here. Our patients do not feel isolated and because we are in their community, friends and family can easily stop in for all or a part of their treatment. Our patients will always see either Jasper or Sarah Fritz, Outpatient Infusion RN, and I think that helps ease the tension during their treatment."
One special bonding moment came when three patients were in for treatment. During their conversation one of the patients shared that when they were getting their services down the hill, the infusion center had a bell to ring. The ringing of the bell celebrated that a patient had completed all of their prescribed treatments. Alice Schwartz mentioned that she had a bell and has since donated it to the Medical Surgical unit. The bell was carefully restored to its full beauty by the Estes Park Health Facilities team, a wonderful poem was engraved on a plaque, and the bell was recently hung in the Infusion Clinic. Cathy was happy to report that one of our patients has had the opportunity to ring the bell already. Cathy shared, "The top of the bell has a bird in flight, and I think that is very inspirational. When our patients are done with their treatment it is an opportunity for them to soar in this new chapter of their life."
The Infusion Clinic does not take walk-in appointments but can often accommodate same day appointments. You can call the Outpatient Care Coordinator at 970-744-1768 for more information.