Rocky Mountain National Park Rangers train for CPR instruction at Estes Park Health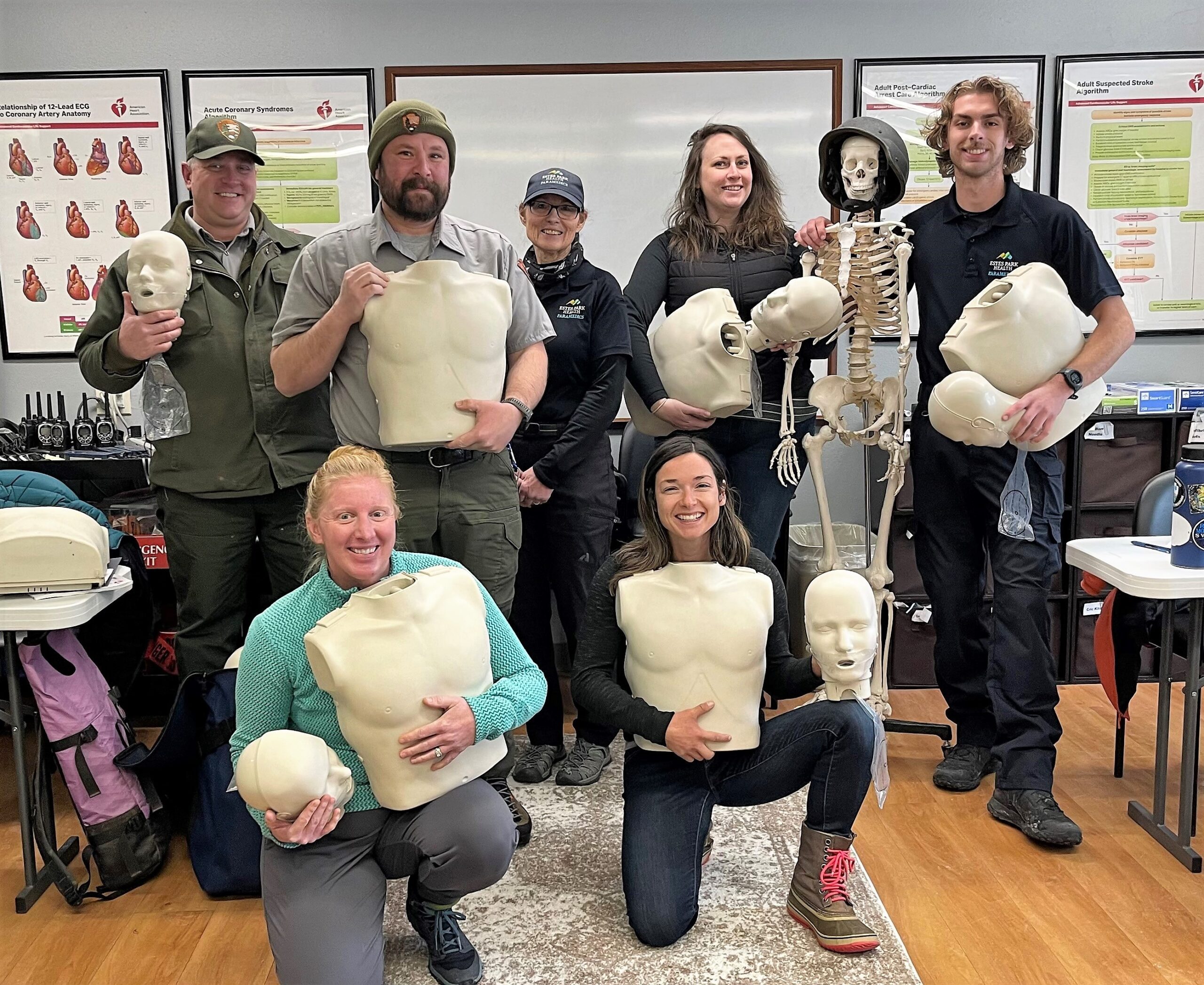 Estes Park Health has a great collaborative relationship with Rocky Mountain National Park. This week, RMNP Rangers came for Basic Life Support (CPR) instructor training so they can teach others these important life-saving skills.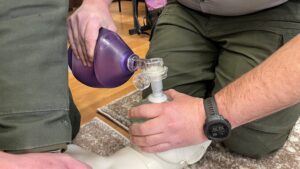 Deb Francis of Estes Park Health is the lead instructor. She also helps train instructors for the Estes Park Police Department, the Estes Park School District, the Glen Haven Area Volunteer Fire Department, the Allenspark Volunteer Fire Department and the Volunteer Fire Department of Big Elk. Members of the Estes Velley Fire Protection District also come to Estes Park Health for their Basic Life Support training.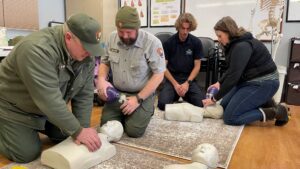 When National Football League player Damar Hamlin recently suffered a cardiac arrest on the field, the incident spotlighted how crucial early and effective CPR can be in saving lives and preventing long-term disability.