Patient Access is Your First Stop for Services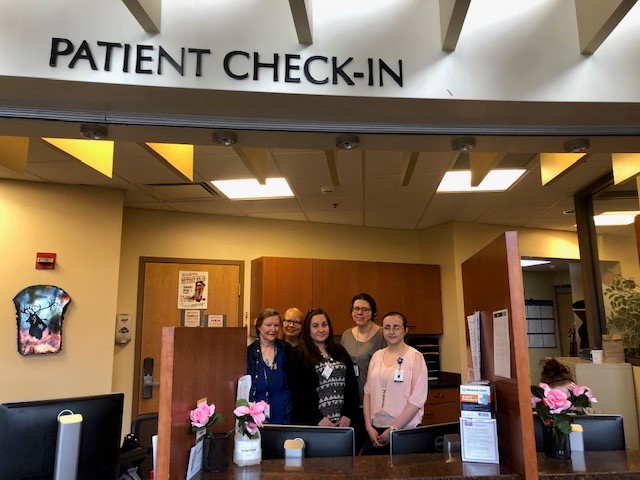 Estes Park Health understands that when you arrive at our door, you just want to have your procedure done or see your physician. Please know that when we ask you for your insurance card, your ID and verify your benefits, we are protecting your valuable patient information.
What is Patient Access?
The trained Patient Registration Professionals that check you in for your appointments have several things they need to confirm before moving you to your next destination at Estes Park Health. It will take a little bit of time, so always make sure you leave time between arriving and your scheduled appointment time to allow our Patient Registration Professional to:
Make sure you are you! That's why they ask for your I.D., every time.
Make sure your insurance is captured correctly! They want to ensure everything is up to date BEFORE you meet with a physician or have a procedure, every time.
Make sure to verify your benefits! They want to help you understand your copay, deductible and/or co-insurance to help you understand your cost for the services you're receiving, every time. You are expected to pay your plan-required co-payment, estimated deductible and/or co-insurance at the time of service. Estes Park Heath accepts cash, personal checks, money orders VISA, MasterCard, Discover Card, American Express and Health Saving Account (HSA) cards.
We must stay on top of constantly changing insurance benefits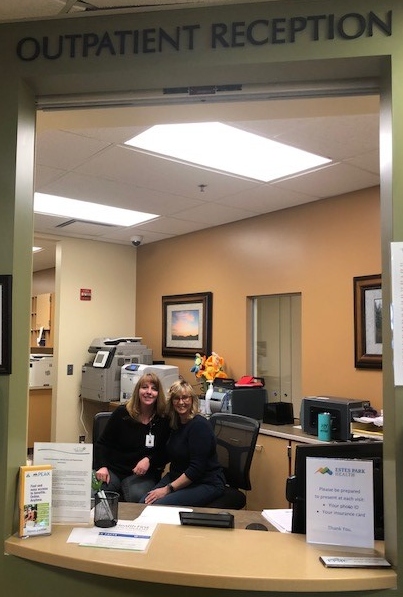 Many changes have taken place in the health insurance industry in recent years. Procedures and services once covered in full can now be partially covered, covered only under certain circumstances or in some cases not covered at all. Your insurance plan can deny payment for services or procedures even after they have been completed. Many health maintenance organizations (HMOs) and insurance plans now require pre-authorization notification, approval or second opinions for certain procedures.
In addition to our highly skilled patient registration team, we also have other financial professionals to help you navigate on-going financial questions. Estes Park Health Patient Financial Services provides you with access to a Patient Financial Customer Service representative (970-577-4530), two Financial Counselors (970-577-4327) and 970-577-4528) dedicated to resolving patient balances and a Pre-Access Services Specialist (970-577-4525) who can provide you with an estimate for upcoming surgery or meet with you for pre-op appointments to ensure you understand your financial responsibility to the hospital and/or the health care provider based on insurance benefits.
Since every insurance plan is different, please be sure to check your coverage and ask questions prior to receiving treatment. Not following your insurance company's rules could result in a larger financial responsibility for you. Estes Park Health Financial Counselors can help you understand your financial rights and responsibilities associated with your services and procedures.
You can visit eph.org/patients-visitors/billing-payments to review a copy of the Estes Park Health Financial Assistance Program. Below are some frequently asked questions from our patients.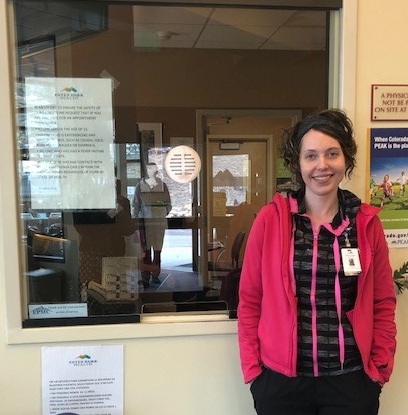 What if I am having difficulties paying my co-payment, deductible or co-insurance?
Our Patient Financial Counselors are available and here to assist you. You can call 970-577-4327 or 970-577-4528 to schedule an appointment.
What if I do not have insurance? Am I eligible for other health benefits?
Patient Financial Counselors can discuss available options, work with you to determine the payment arrangements that will work best for your situation and help you apply for financial assistance.
Who do I call if I have questions about my bill?
Our Lead Customer Service Representative can help you understand the billing process and is available to assist you as needed. You can call 970-577-4530 with questions.