National CRNA Week celebrates the role of nurse anesthetists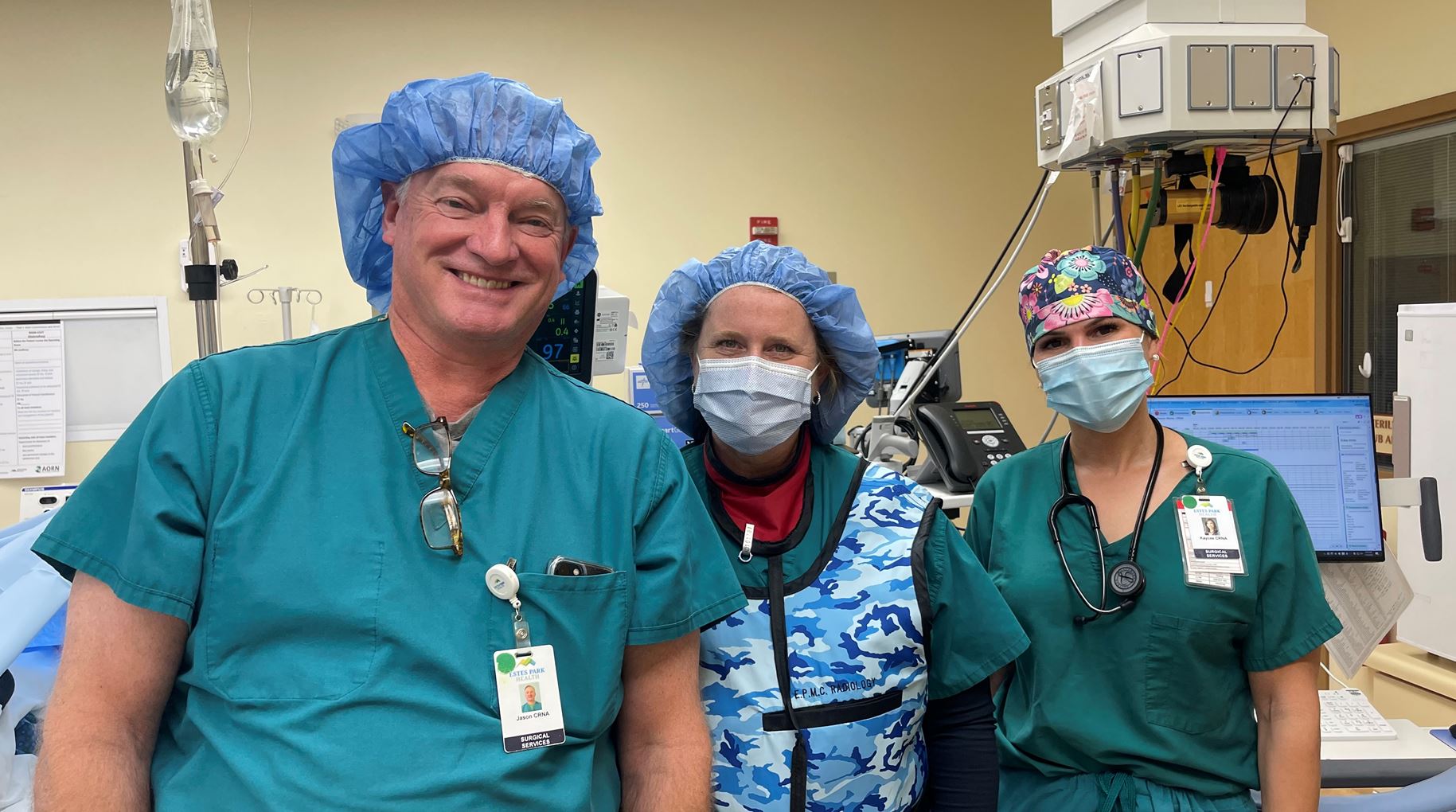 A shout out to Jason Goodwin, CRNA (18 years at Estes Park Health), Kaycee Simon, CRNA (8 years at Estes Park Health) and Sharon Amaya, CRNA (2 years at Estes Park Health).
Certified Registered Nurse Anesthetists provide 80% of all of the anesthetics given to patients in the United States. They work in ORs and ERs, helping take care of people while they are under anesthesia for surgery, providing pain relief during procedures and during recovery.
Begun in 2000 by the American Association of Nurse Anesthetists, the week highlights the importance of CRNAs in the medical field.
According to the association, which was established in 1863, there are an estimated 59,000 CRNAs in the U.S.