Mountaintop Medicine: Nutrition Notes — Introduction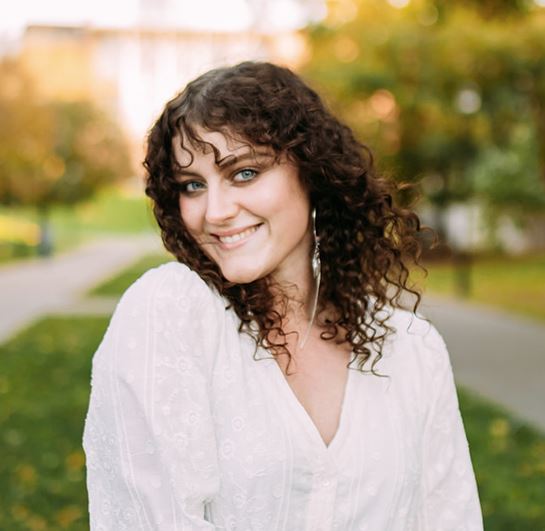 Hello everyone! Welcome to Mountaintop Medicine: Nutrition Notes! My name is Leah Gardner, and I am a registered dietitian new to Estes Park Health. I'm thrilled to be joining the Estes Park Trail-Gazette and look forward to dishing out evidence-based advice on cultivating a happy, healthy, and sustainable approach to nutrition. Before we get started, I want to introduce myself and establish what a registered dietitian is.
What is a registered dietitian?
A registered dietitian is a "food and nutrition expert." While I don't like to consider myself an expert on anything, I do have extensive background and knowledge in food and nutrition. Registered dietitians in the clinical setting, such as Estes Park Health, use medical nutrition therapy, which is a wide variety of treatments that are based on a person's nutritional status. This could be anything from recommending dietary changes such as lowering sodium intake for a healthy heart to providing tube feeds for a patient who is unable to meet their nutritional needs by themselves.
By learning to tune into our bodies needs and desires we can cultivate a nourishing and satisfying relationship with food that supports our physical and mental wellness. As a dietitian at Estes Park Health, my role includes helping others to understand how their nutrition affects their health and how they can improve their symptoms with positive lifestyle changes. For many, nutrition might seem restrictive or daunting, but I firmly believe that food should be a source of pleasure and nourishment, not stress. I am never going to tell someone what they can and cannot eat- Instead, my goal is to help support the folks of Estes Park to better their nutrition, health, and wellbeing.
How did I end up here?
You are probably thinking, "how does one wake up one day and decide to make a career out of nutrition?" When I was 16 years old, I became fascinated with the science behind food and exercise. Many of us do not realize the extraordinary power that the food we eat holds in determining our overall health and wellbeing. This is why I strive to help the people of Estes Park to broaden their knowledge of nutrition with Mountaintop Medicine: Nutrition Notes.
I grew up in a small town in Kentucky and moved to Colorado last fall after earning my credential as a registered dietitian. I attended the University of Kentucky after deciding I wanted to pursue nutrition and obtained a Bachelor of Science in Dietetics. After graduation, I completed an accredited internship program and passed the credentialing exam. I'm so excited to be starting my career while exploring colorful Colorado!
Some things to look forward to:
In the upcoming months, you can look forward to finding all sorts of tips and tricks for improving your health. Some topics I will be discussing in the next few weeks include nutrition for fighting chronic conditions, how to improve gut health, the science behind our digestive system, and why creating a home garden is beneficial for our health. Stay tuned for next week's article about how to increase your fruit and veggie intake by eating the rainbow!
I am thrilled to share my passion for nutrition with Estes Park! If you have any questions or if there are any nutrition-related topics that you would like for me to discuss, please email me at LGardner@EPH.org.