Mountaintop Medicine: Nutrition Notes — A Quick Guide to Meal Prepping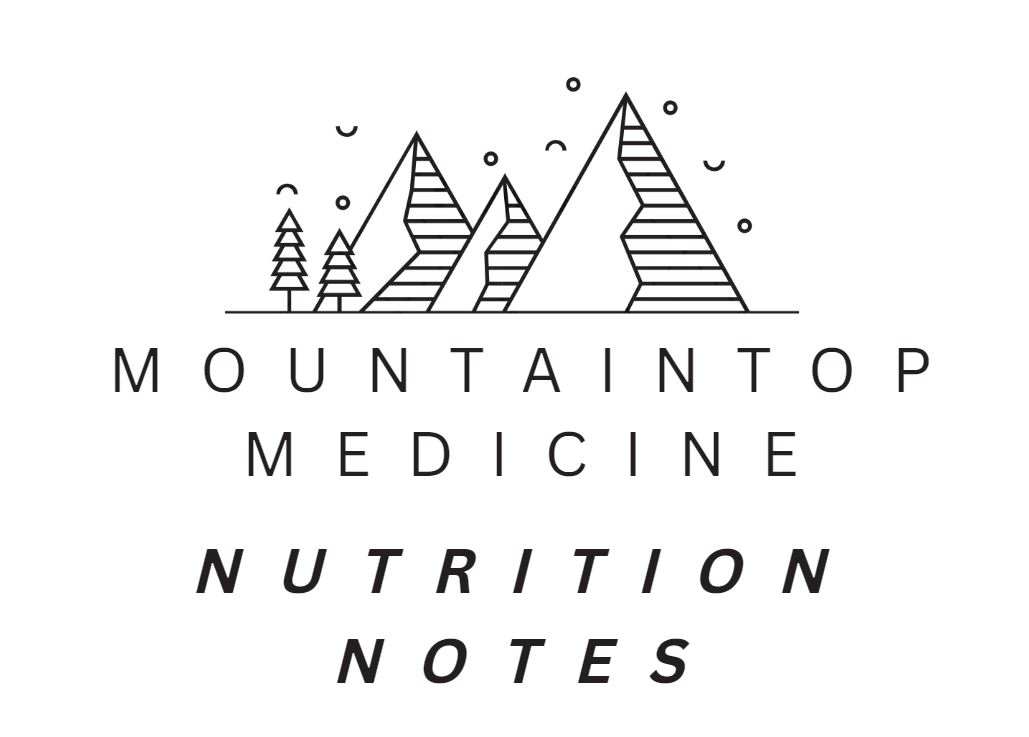 Hello there! This week for Mountaintop Medicine: Nutrition Notes, I want to discuss one of my biggest lifesavers when it comes to maintaining a nutritious diet: meal prepping. Meal prepping is preparing whole meals or ingredients ahead of time. It requires you to determine what to eat in advance, which can in turn, help you eat healthier and save money on your weekly grocery bill.
Meal prepping is particularly popular amongst busy people because it saves time, limits portion sizes, reduces takeout and fast-food runs, and can be immensely helpful in aiding you to reach your nutrition goals. Despite what many people think, you do not have to spend hours every Sunday afternoon cooking meals for the week to come. I personally spend just a couple of hours at the beginning of each week grocery shopping and then preparing individual lunch and dinner meals for myself.
Here are a few different ways to meal prep:
1. Preparing full meals in advance which can be refrigerated and then reheated at mealtimes.
2. Batch cooking is making large batches of specific recipes and then splitting them into individual portions to be eaten over the week. These meals can even be frozen and eaten over the next few months.
3. Preparing ready-to-cook ingredients required for specific meals ahead of time is a fantastic way to cut down on cooking time in the kitchen. This can look like prepping foods like rice and noodles, chopping vegetables or cooking vegetable sides, hard boiling eggs for breakfast, or marinating and cooking meats.
Tips for effortless and successful meal prepping:
· Pick your meal prep method of choice based on your lifestyle and nutrition goals.
· Select one day each week to do your meal planning, go grocery shopping, and to prepare your meals and stick to this schedule.
· Choose the right number of meals by keeping your work week and plans in mind.
· Pick nutrient-rich recipes with minimal ingredients that do not require a whole lot of planning and preparation.
· Make a grocery list that includes all ingredients needed to prepare each meal and stick to it.
· Choose which meals to cook first based off the cook times.
· Be sure to cook foods to their internal safe cooking temperature, use safe cooling methods, and store foods in appropriate containers. Refrigerate meals you are planning to eat within 3-5 days and then label and freeze the rest.
The bottom line is that meal prepping does not have to be complex. It is meant to make your life easier. Depending on your health goals and schedule, meal prepping can be a great tool to help you spend less time in the kitchen.
A quick reminder. I offer outpatient nutrition counseling and education services at Estes Park Health. If you are interested, contact your healthcare provider for a referral. If you have any questions or if there are any nutrition-related topics that you would like me to discuss here on Nutrition Notes, please reach out at LGardner@EPH.org.