Medical Social Workers provide patient support at Estes Park Health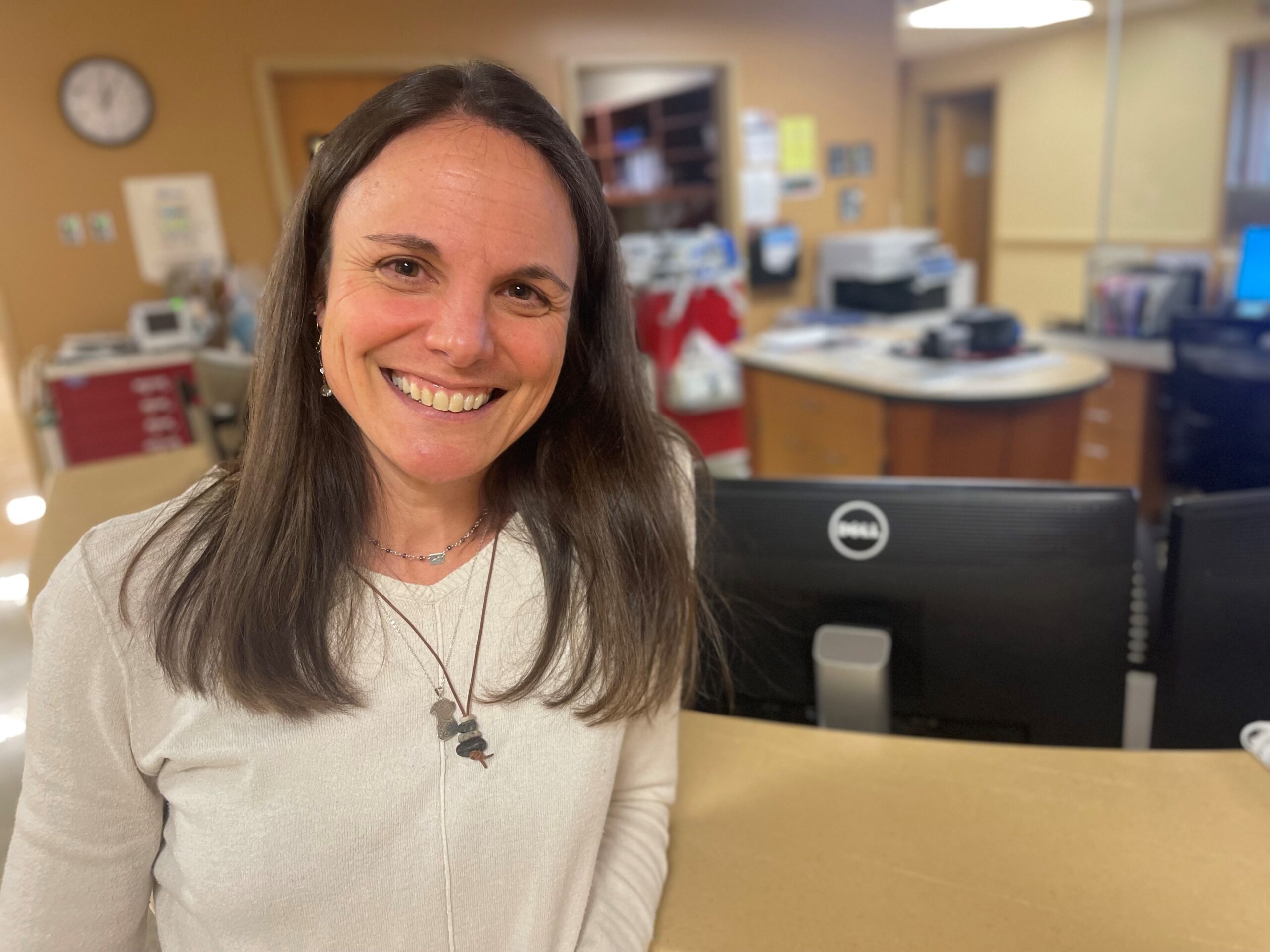 March is National Social Work Month
When she talks about her role at Estes Park Health, Nancy Bell is filled with enthusiasm.
"From a young age, I valued feeling heard," said Nancy. "Therefore, it's always been important to me to give others the space and opportunity to feel heard and supported, particularly when living in vulnerable circumstances. Social work is a field that tries to support people living in vulnerability, working to help people connect with their internal and external resources. It was a natural fit for me."
Nancy earned her master's degree in social work from the University of Denver. She works on the Medical/Surgical floor and with Home Health Care and Hospice. She also helps in the Emergency Department and in outpatient services.
"My job entails a lot of listening," she explained. "I work with people when they are sick or their loved one is sick, which most times is due to an aging and/or disease process…disease being anything from cancer to dementia to addiction and anything in-between. Therefore, most often it tends to be a chronic condition, so people need support in adapting to their own changes or their loved one's changes that come with aging or disease."
In many cases, Nancy provides supportive counseling around anticipatory grief since so many people she works with are dealing with loss. She connects people with external resources to help maintain or improve their functioning.
"I also help connect people with their internal resources so they can learn to trust their own resilience," Nancy noted. "I facilitate a caregiver support group. I facilitate completing Medicaid applications so people can have access to community resources to help them stay in their home. I provide education on caring for someone with dementia, on end-of-life care, on community resources, and on mental health and substance use support services. I discuss the importance of advance directives and facilitate the completion of these as needed."
Nancy defines social work as enhancing the well-being, and helping to meet the needs, of people who are vulnerable or in vulnerable situations. She enjoys her job and says she is honored to share in intimate conversations during difficult times.
Alyssa Bergman is Estes Park Health's Home Health Care/Hospice Medical Social Worker and Volunteer Coordinator.
"I define social work as being an advocate and voice for others," Bergman stressed. "In the Hospice realm of work, I define social work as coordinating Hospice services and care for the patient and providing emotional support for the patient and family throughout the dying process. I really love working with older adults and especially in end-of-life care! People sometimes are shocked to hear that I enjoy Hospice work, but it is an honor to walk with a patient and their family during this time of their lives."
Alyssa explained that planning for long-term care or an impending death can mean help in hiring caregivers, finding an assisted living or nursing home facility, crafting advance directives, coordinating with Meals on Wheels, or even providing a list of funeral homes and cremation services.
March is National Social Work Month
Nancy and Alyssa are two of the more than 250,000 social workers employed in the United States.
Social work has not always been a formal profession. The need for this kind of work originated in 19th century England, with its genesis coming during the Industrial Revolution. It's an interdisciplinary profession requiring a background in psychology and sociology.
The U.S. Government formally recognized March as National Social Work Month in 1984.