Local Estes Park business people train for CPR at Estes Park Health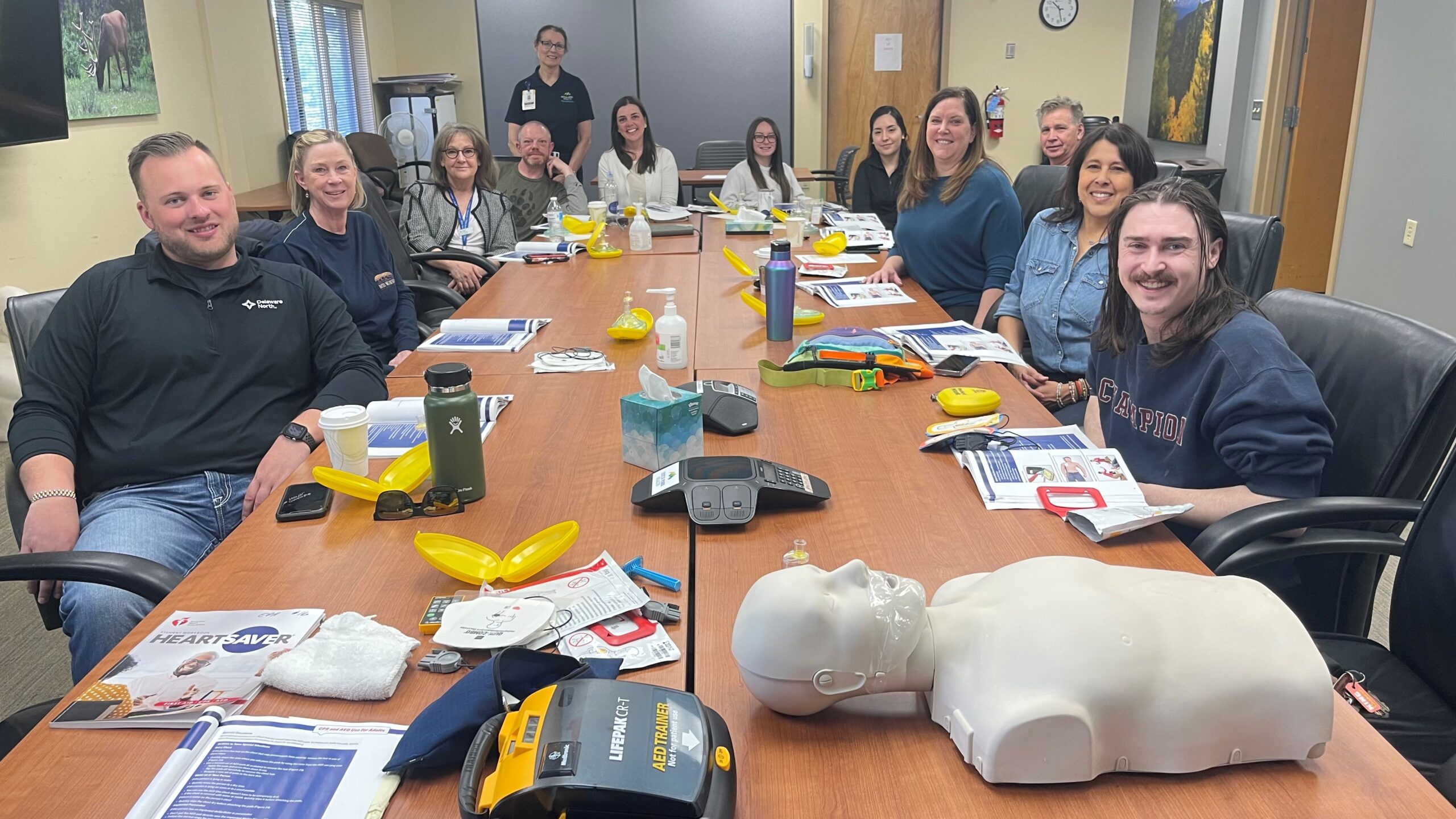 Employees of the Ridgeline Hotel in Estes Park attended CPR class at Estes Park Health this week.
Last year Delaware North, the parent company of the Ridgeline, partnered with an experience management company to run a series of employee surveys providing insight into what is most important to the team members and how well the company was doing at meeting those expectations. One of the focus areas across the board was to ensure team members have the right tools to do their job effectively.
One of the greatest tools one can have is training. The Ridgeline Hotel has been focusing the first quarter on safety training.
Deborah Francis of Estes Park Health put together a CPR class that 11 Ridgeline team members participated in this week.
Employees of Trendz also attended the class.