Know the Signs of Altitude Sickness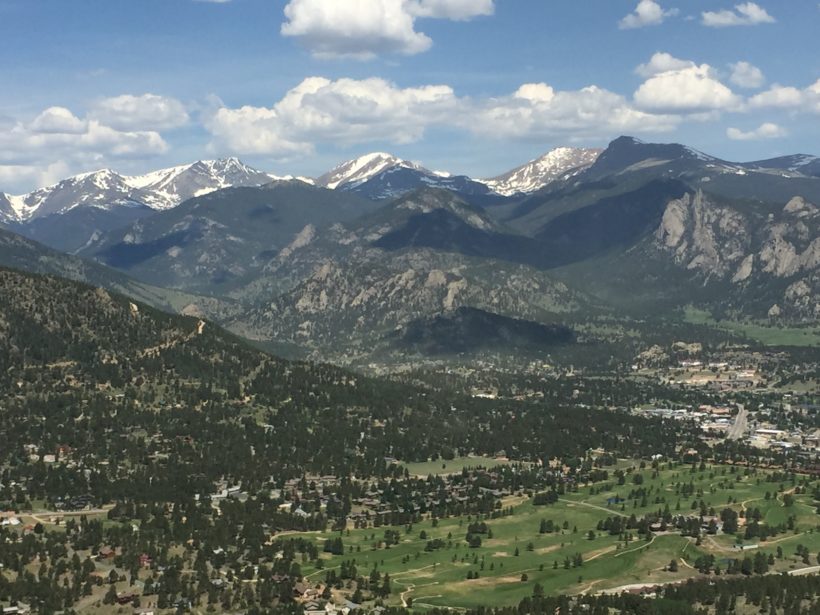 We love welcoming our visitors to the most beautiful place in the world, and we want everyone to enjoy their trip and stay safe. So, Estes Park Health wants to remind you that Altitude Sickness is real and can potentially be very dangerous.
During a quick trip around the town of Estes Park, you will notice that there are license plates from almost every state in the country. Most of those states are not anywhere near the elevation of Estes Park at 7,522 feet. People come to Estes Park wanting to hike, walk around the town and enjoy everything this mountain community has to offer. Many forget that while their mind is set on getting on the trail, the body is working very hard to acclimate to the new environment it's been exposed to.
At high altitudes, oxygen molecules are further apart because there is less pressure to "push" them together. This effectively means there are fewer oxygen molecules in the same volume of air as we normally inhale at lower altitudes. In scientific studies, this is often referred to as "hypoxia".
Within seconds of exposure to altitude, ventilation is increased, meaning we start trying to breathe more, as the body responds to less oxygen in each breath, and attempts to increase oxygen uptake. Despite this response, there's still less oxygen throughout your circulatory system, meaning less oxygen reaches your muscles.
Within the first few hours of altitude exposure, water loss also increases, which can result in dehydration. Altitude can also increase your metabolism while suppressing your appetite, meaning you'll have to eat more than you feel like to maintain a neutral energy balance. Many visitors do not take this change into consideration, they don't allow their body to acclimate and ease into activity and can find themselves in unhealthy situations removed from medical help.
The major cause of altitude sickness is going too high, too fast. For a body to acclimate it generally takes one to three days at an altitude. Many visitors drive straight from the airport (5,280 ft) to Estes Park (7,522 ft). Then decide on the Bear Lake hike (9,449 ft) going all the way to Emerald Lake (10,110 ft) on day two. Day three, a trip up Trail Ridge Road to the Visitors Center (12,183 ft) and by the end of day, they may feel dizzy, be nauseous, short of breath, have loss of appetite and a headache. These are the signs of minor Altitude Sickness. The remedy is going down to a lower altitude to let the body recover.
Visitors with existing medical conditions should check with their primary care physician before ascending to altitude. Please note that Estes Park Health does have same day, walk-in appointments (970-586-2200) if you start experiencing altitude sickness symptoms and want to see a physician. We also have a 24/7/365 Emergency Department if you feel that your symptoms have gone from minor to severe.
Estes Park Health offers these suggestions to help residents and visitors get the most out of being in Estes Park:
Check with your physician before going to a higher altitude
Give your body time to acclimate to the new altitude
Reduce alcohol, caffeine and salty foods
Drink plenty of water
Get plenty of rest
Eat regularly – high carb meals
Listen to your body and rest when needed
Call 911 or seek emergency medical attention as soon as possible if you're experiencing any severe symptoms like coughing, confusion, loss or coordination and decreased level of consciousness. Altitude sickness is much easier to treat if you address it before it progresses.
We at Estes Park Health hope your visit to Estes Park is a beautiful experience that lasts a lifetime. But, we're here if you need us.