It's not too late to protect yourself against the flu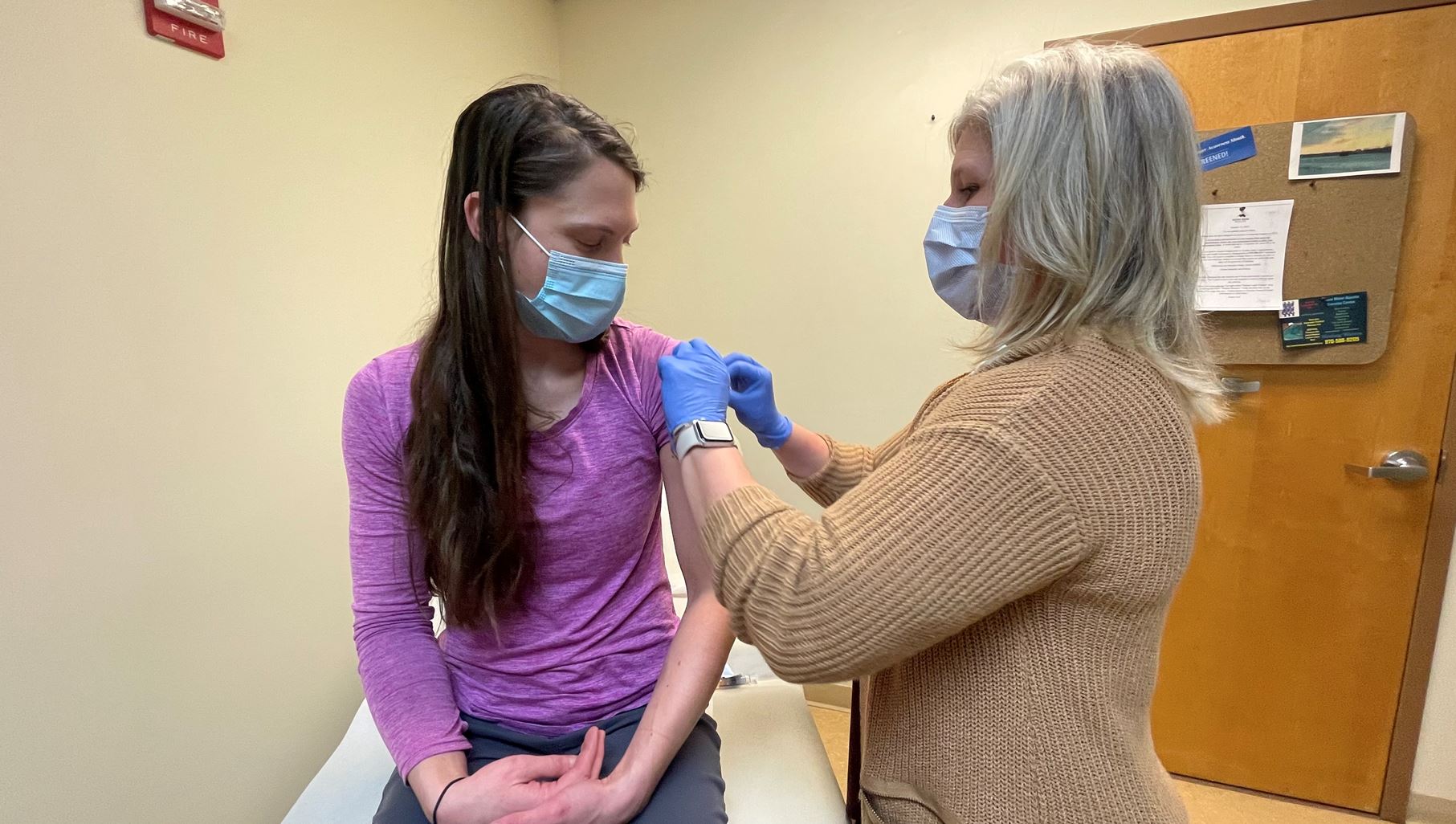 Estes Park Health has plenty of vaccines to provide to the community
Bridget Schmidt of Estes Park arrived at the Estes Park Health Physicians Clinic this week with protection on her mind. The 30-year-old bartender at Rock Cut Brewery is also starting Emergency Medical Technician (EMT) school and plans on working in the medical profession soon.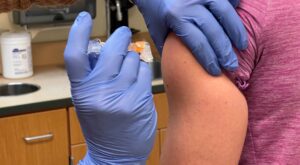 She rolled up her sleeve for one of the easiest and least painful ways to protect herself this winter season. She got an influenza vaccine.
"I get the flu shot every year," Bridget commented. "My mother is a teacher and I also work here in town with tourists. I always get protected."
Wendy Ash, RN is the Population Health Manager for Estes Park Health. She said it is not too late in the season to get the flu shot to protect yourself and other members of the Estes Valley community.
"We are right in the middle of flu season and it's never too late to be protected," Wendy emphasized. "You should get a flu vaccine because it's a great way to protect yourself, especially this season. We've had so much influenza and respiratory syncytial virus (RSV). COVID is still our there. It's just one more layer of protection. We have seen a lot of flu. We have seen so much of those three respiratory viruses that have really made our community sick this year."
There are three types of flu vaccines. For people over 65, there is a high dose flu shot for seniors that provides a bit stronger potency. For people ages 50 to 65, there is a middle dose flu vaccine. Those six months old to age 50 are offered the standard dose.
Anyone from six months of age to more than 100 is eligible for the flu vaccine. In most cases, the cost of the shot is covered by insurance.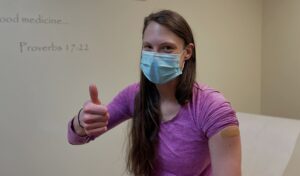 "We have a lot of vaccine left this season," Wendy stated. "We have plenty to give to everyone through the end of the season, which is usually the end of March or April. However, flu shots can be administered through June."
To make an appointment to get your flu vaccine at Estes Park Health, call 970-586-2200. You can set up an appointment with a nurse. Estes Park Health can get you in and out quickly. It just takes a few minutes.
"There is no time to be sick these days," Bridget said as she left Estes Park Health. "I just want to be as safe and healthy as I can this winter."