Help the EPH Foundation and EPH Hospice by buying ducks!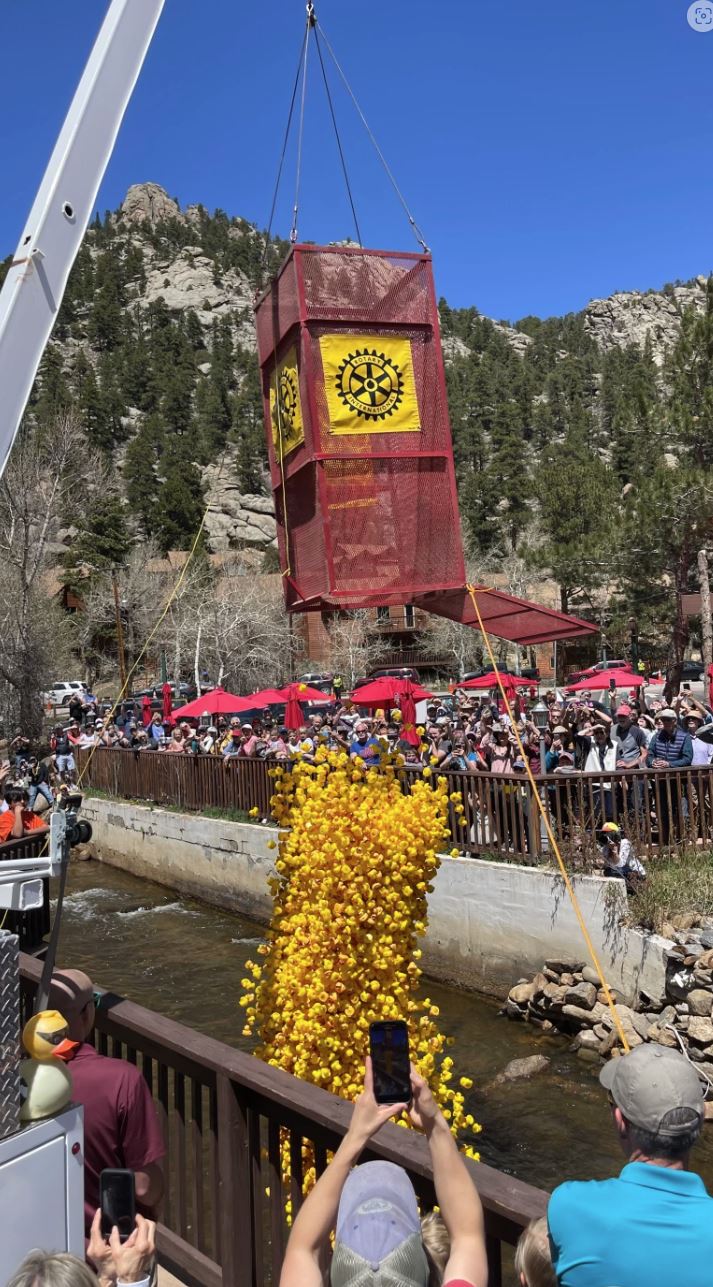 You can support a healthy Estes Park by participating in the 2023 Estes Park Rotary Festival Duck Race. This fun community event will take place on May 6.
By adopting ducks, your money will go to support an organization of your choice. We hope you will consider sponsoring ducks for Estes Park Health Hospice and the Estes Park Health Foundation.
Ducks are $25 each with $22 going to the organization of your choice. If you buy five ducks, you will get one free (6 ducks = $125).
To buy ducks to support Estes Park Health Hospice or the EP Health Foundation, got to epduckrace.org.
The money raised through these efforts will help fund important health care initiatives right here in our community!
About Estes Park Health Hospice
Estes Park Health Hospice Care offers a multidisciplinary team approach to working with individuals and families to care for anyone with a life-limiting illness. The hospice team includes the patient, family, medical director, nurses, social worker, aides, volunteers and chaplain. We hold contracts with pharmacies and medical equipment suppliers to adequately meet patient needs. Additionally, bereavement counseling is available for up to 13 months after family members have lost a loved one. For more information about our services, please call 970-586-2273.
We believe in supporting our patients and their families by providing physical, emotional, social and spiritual care before, during and after death.
Hospice Care enables our patients to have control over how they can live their days in comfort and dignity, surrounded by those they love. With effective symptom management and palliative care, patients and their families are able to focus on their quality of life.
About the Estes Park Health Foundation
Since 1986, the Estes Park Health Foundation has been partnering with Estes Park Health to engage the community and obtain philanthropic support. The Foundation, a 501(c)(3) nonprofit corporation, is governed by a volunteer Board of Directors and led by staff who are committed to ensuring the health of residents of the Estes Valley.
About Estes Park Health
Estes Park Health is comprised of skilled, compassionate caregivers. We are a critical resource in our mountain community, providing the full spectrum of care for our friends, neighbors and visitors, from pediatrics to geriatrics. With a persistent dedication to patient-focused care, we continue to score high on key measures in patient satisfaction surveys. Estes Park Health was founded in 1975 as the Elizabeth Knutsson Memorial Hospital per a tax subsidy voted on by the citizens of Estes Park. Today, more 18,000 patients—residents and visitors alike—see our healthcare teams for both outpatient and inpatient services.