Estes Park Health's Emergency Department is Vital to Our Mountain Community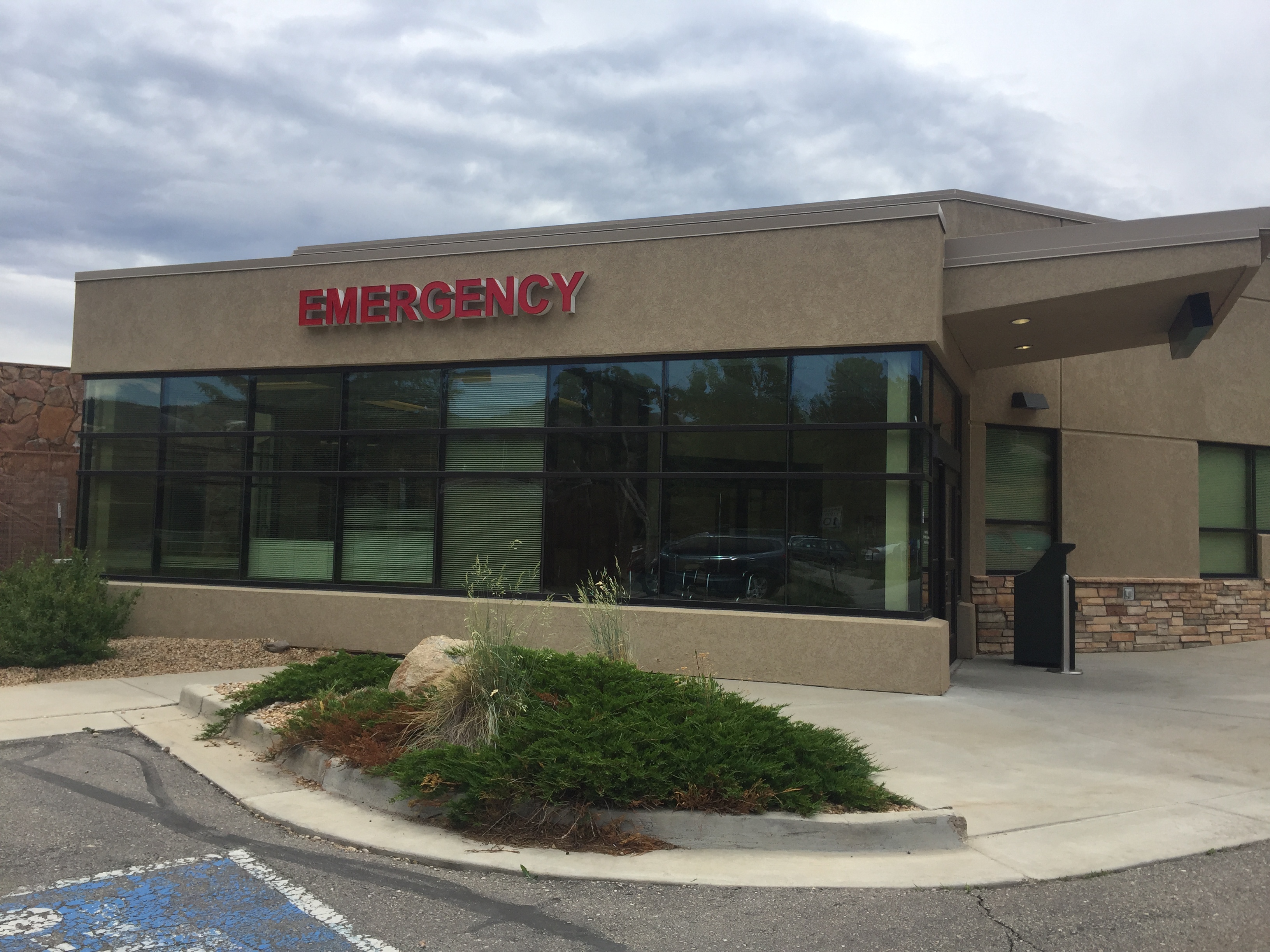 In 2019 the Estes Park Health Emergency Department (EPH ED) saw 6,153 patients. Of those patients, 149 experienced a serious trauma and 48 required a Trauma Team activation. At a time when many rural hospitals are closing their doors and are no longer able to provide local emergency care, Estes Park Health remains strong, prepared, and ready for whatever battle is ahead.
Currently the EPH ED is at the front and center of the COVID-19 healthcare crisis. The entire ED staff has been engaged from the beginning to establish processes for diagnosing and caring for a potential COVID-19 patient. The ED staff has received refresher training on proper use of PPE and Donning and Doffing of PPE. At this time, all staff have the appropriate level of PPE to treat a COVID-19 patient. Currently any patient that screens positive for COVID-19 (answers the questions that might indicate that they've been exposed or have symptoms) is being moved to a hospital in the valley with an Intensive Care Unit (ICU). COVID-19 testing is only being provided at EPH for patients that require hospitalization or for healthcare workers. This decision is in line with CDC guidelines.
Estes Park Health has been preparing for weeks for a possible surge of COVID-19 patient happening at the valley hospitals that would cause EPH to keep COVID-19 patients here. EPH has created negative pressure rooms in Operating Room 1 and 2 and one of our Med/Surg 4-room pods to accommodate, if necessary, COVID-19 positive patients and to improve safety for staff. Our CRNAs and Respiratory Therapists have refined their processes and defined equipment to care for ventilated patients. And staff has "drilled" the movement of a COVID-19 patient from the ED to the ORs or negative pressure Med/Surg rooms.
During these COVID-19 preparations, we are still seeing emergency patients every day. There are a few more steps to enter the ED, but the care remains quick, professional, and compassionate. From a recent patient, "Personnel was professional, informational, timely, especially during COVID-19. They also called me back the next day and asked me how I was and if I had any questions. I have always appreciated their caring attitude." Trauma Nurse Coordinator and Registered Nurse Tim Gray echoed those sentiments: "I'm proud to work with a dedicated, highly trained team of nurses and doctors in the EPH ED. We have great support from our EMS team, our ancillary departments, and our administration. All of it adds up to a coordinated, capable hospital that can care for any emergency that comes through our door."
Dr. John Meyer, EPH Chief of Staff and Emergency Room Physician shared his thoughts on working with Emergency Department physicians in the EPH ED, "We want to treat each patient like a friend or family member. We want to establish trust and drive home that every person working in the ED wants the best for the patient. Our jobs as trained Emergency Medicine physicians makes our area of expertise emergent situations like accidents and serious sudden illnesses. Our job is to keep people alive." He continued, "We see many non-emergent cases currently in the EPH ED because we haven't had a place for people to go after Physician Clinic hours. I am also proud to be serving as the Medical Director for the new EPH Urgent Care Center opening May 2020. This truly gives us the best opportunity to offer the right care, in the right place, at the right time, to our community and visitors."
The Estes Park Health Emergency Department is prepared and ready to care for you 24/7/365 during the COVID-19 healthcare crisis and for a long time after.