Estes Park Health recognizes National IV Nurse Day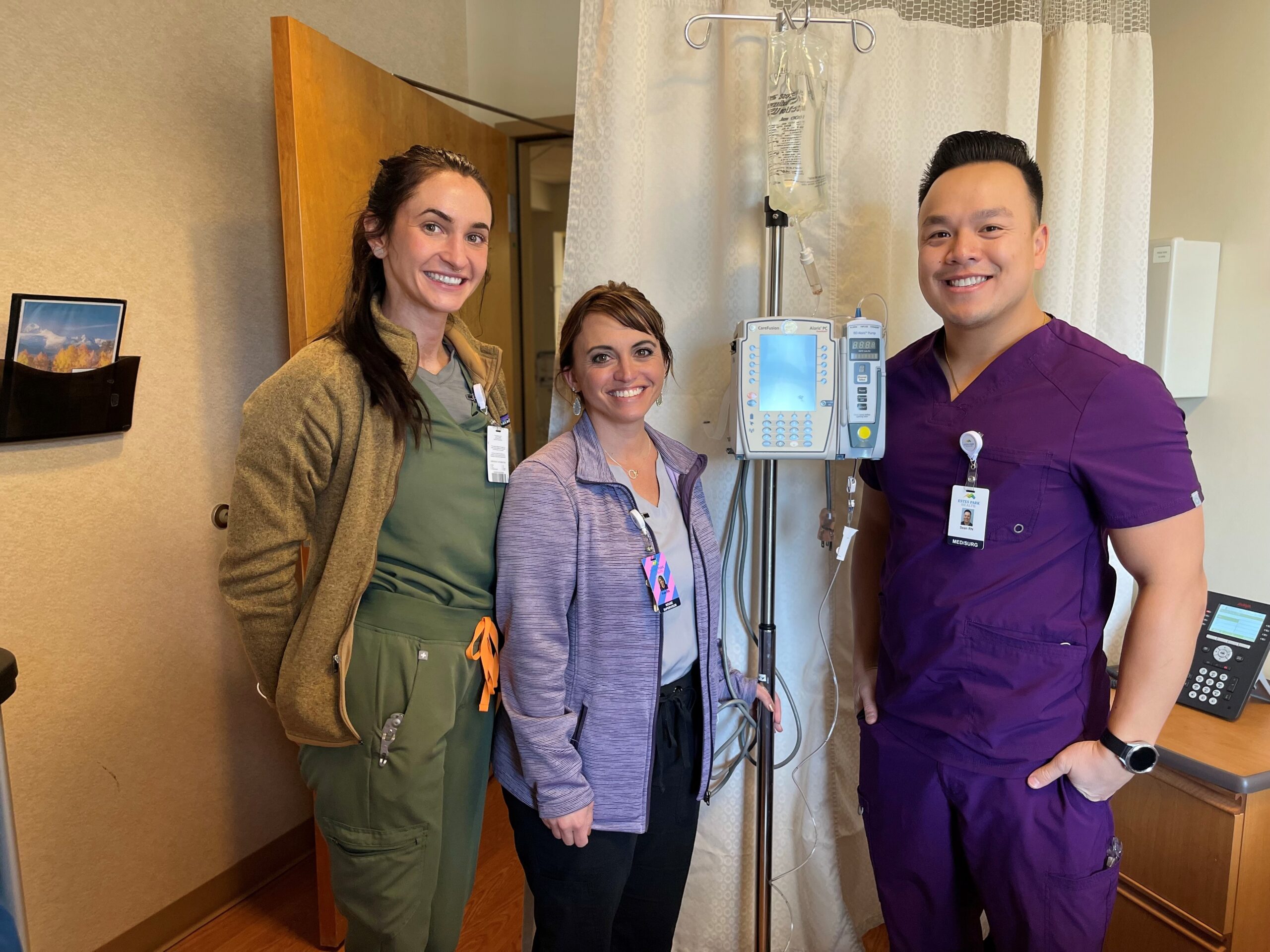 IV nurses are frontline caregivers who are crucial to treating the patients at Estes Park Health. Pictures are Abigail Starcevich, RN, BSN, Kate Fulton, RN, BSN, CCRN and Sean Dau, RN, BSN. Many other people on our staff provide this important professional service to provide healing and hope.
Each year on January 25th, the healthcare profession recognizes the decades of continuing education, advocacy, and professional development that have driven the infusion specialty.