Estes Park Health Laboratory: The Heartbeat of the Hospital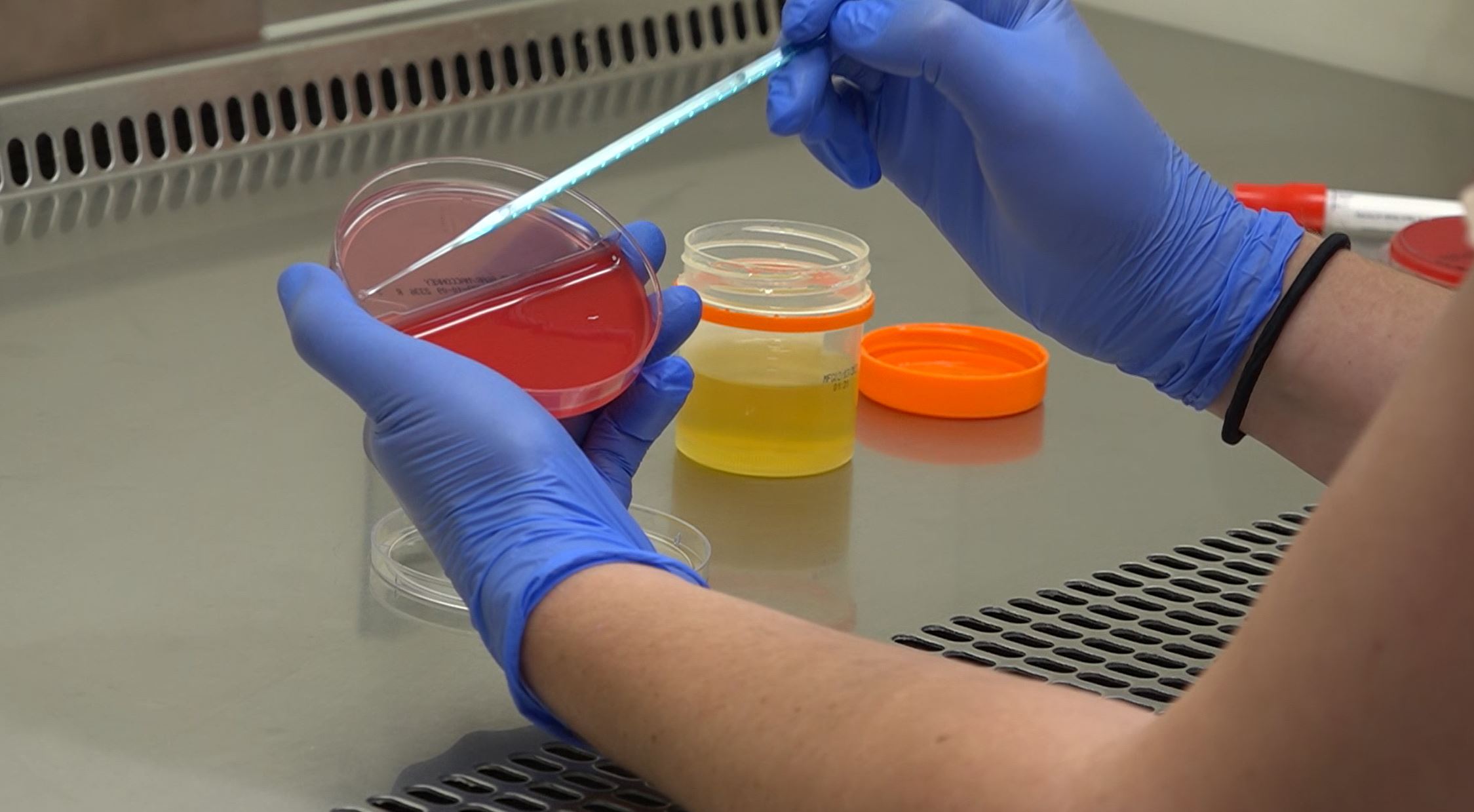 With an array of massive machines, microscopes, hoods and vials, Laboratory Services at Estes Park Health is the heartbeat of the hospital.
Without lab test results, doctors are simply listening to symptoms and guessing.
Medical Laboratory Scientists or Medical Technologists — as they are also referred to – are often called the hidden professionals who save lives. Every sample of blood, urine, stool, or culture winds up in the lab where hundreds of tests can be performed on sophisticated instruments.
"So, all the machines you see around here are different platforms for different tests depending on what your doctor orders," explained Sharon Worack, EPH Laboratory Director. "We run it on a certain machine with certain parameters verifying that the results are accurate before we give them to your provider. And then your provider makes medical decisions off those results."
Some of the myriad of tests run in the lab include metabolic panels, complete blood counts, respiratory cultures, and tests for respiratory viruses like the flu, COVID and RSV.
"We do hundreds of tests in house and there are additional hundreds that we send out to Mayo Clinic," Worack said. "If we don't do it in house, we collect them still and send them out."
The lab is certified through the American Society for Clinical Pathology. It houses a blood bank to assist in the emergency room in case a patient needs a transfusion to be stabilized.
Rachel Galbraith is a Medical Technologist who has worked at Estes Park Health's lab for eight years.
"I just find it really fascinating," the EPH Laboratory Supervisor stated. "I love science. Problem solving is fun. It's always a mystery."
One of the biggest challenges the staff here faces is keeping all the instruments running and calibrated.
"We have maintenance and quality control we must do every day," Galbraith emphasized. "Sometimes these instruments will go down and engineers will be walking us through how to fix them over the phone. So, we get to be engineers."
Worack said there's a lot more that goes into the machines than most people know.
While some test results can be run in as little as 15 to 20 minutes, others can take hours or even days if a culture is growing. Prepping samples for the testing can be an extensive, time-consuming process.
For the workers in the EPH lab, their love of science is combined with their passion for healthcare.
"I like helping people," Worack remarked. "I try to think about the patient behind the work we're doing all the time. I came from a bigger city hospital. I like the closeness of the community here a lot more. You get that extra connection in this community that I like."
Laboratory Services is a 24/7 operation. There is always someone working hard to ensure timely, quality test results.
For timely, quality lab results to guide your doctor in providing the best treatment available, think Estes Park Health.