Why a Critical Access Hospital?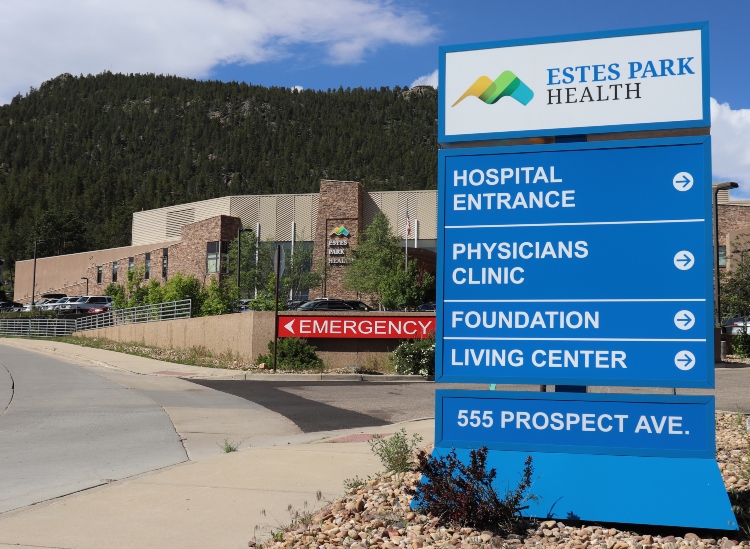 What does it mean to be a Critical Access Hospital
During the May Estes Park Health Board meeting, Chief Financial Officer, Tim Cashman, presented on what it means for Estes Park Health to be a Critical Access Hospital (CAH) in the current healthcare realm. Community members who were present at the meeting and heard Mr. Cashman's presentation, felt like this was important information for the Estes Valley community to understand.
How were Critical Access Hospitals established?
The Critical Access Hospital program is a federal program that was established in 1997 as part of the Balanced Budget Act. The Balanced Budget Act placed significant restrictions on Medicare funding for hospitals and there was much concern over the future survival of Medicare dependent small rural hospitals. The program is intended to help preserve the availability of small hospitals in rural areas that are deemed "critical" to maintaining access to care for residents and, particularly Medicare enrollees. This designation allows for a higher amount of Medicare reimbursement based on a portion of the cost of providing services.  While this reimbursement doesn't cover the full cost of providing services, it does help secure the future of small rural hospitals.
Since 2010, 107 Rural hospitals have closed. In a recent Navigant study, research predicted that 21 percent of Rural hospitals nationwide are currently at high risk of imminent closure. Estes Park Health is fortunate to have the Critical Access Hospital designation and the additional tax-generated funds from the community to remain financially stable and an important resource for the Estes Valley.  Estes Park Health is working hard not to be in that 21 percent statistic.
How do we achieve our CAH designation?
A hospital that already participates in Medicare (Estes Park Health does) and seeks CAH status must meet these criteria to be designated as and remain a CAH:
Be in a rural area, or be treated as rural, under a special provision that allows qualified hospital providers in urban areas to be treated as rural.
Demonstrate compliance with government regulations at the time of the application for CAH certification and all times after the initial certification.
Furnish 24-hour emergency care services 7 days a week, using either on-site or on-call staff, with specific on-site response timeframes for on-call staff.
Maintain no more than 25 inpatient beds that may also be used for Transitional/Swing Bed Transitional/Swing Bed Care is care provided when a patient needs additional care, but not nursing care, before returning home).
Have an annual average length of stay of 96 hours or less per patient for acute care (excluding Transitional/Swing Bed Care).
Be located more than a 35-mile drive from any hospital or other CAH or located more than a 15-mile drive from any hospital in an area with mountainous terrain or only secondary roads.
How does a CAH receive reimbursement/payment for services?
CAHs are paid for most inpatient and outpatient services to Medicare patients at 101 percent of reasonable (allowed) cost. Some costs are not allowed, including physician salaries (and matching revenues), café costs for staff, the provider tax, marketing expenses, 340b costs, Specialty Clinic, wellness costs, interest expense. Cost based is dependent upon annual Cost Report (Form CMS 2552).  The Cost Report is publicly available, and a copy can be obtained in the Administration Office at Estes Park Health, 555 Prospect Ave. Estes Park, CO.  CAHs are not subject to the Inpatient Prospective Payment System (IPPS) or the Hospital Outpatient Prospective Payment System (OPPS) like most hospitals. CAH services are subject to Medicare Part A and Part B deductible and coinsurance amounts. The copayment amount for most outpatient CAH services is 20 percent of applicable Part B charges and is not limited by the Part A inpatient deductible amount. We experience a flat inpatient reimbursement of $3,745 per day and most stays are around two to three days. Our outpatient reimbursement is 45 percent of our charges – Medicare's determination of our allowable cost. Medicaid uses our costs, and then discounts another 30 percent to determine their reimbursement to Estes Park Health.
What is the advantage of being a CAH?
Cost-based reimbursement is the primary advantage.  Meaning, typical Medicare reimbursement is with Diagnostic Related Groups (Inpatient) and Ambulatory Payment Calculation (Outpatient). Generally, this type of reimbursement, known as a Prospective Payment System, is less than Cost. Estes Park Health uses a Cost Report to determine our reimbursement. The annual Cost Report is essentially a step-down method or cost accounting.  It allocates all Administrative and General (A&G) costs to Revenue departments and generates a Cost/Charge ratio. Costs are allocated based on a determined metric, such as patient days, visits, surgeries, tests, square footage, meals, pounds of linen, etc.  The square feet is important when allocating costs such as the Living Center, Administration, Dietary or other non-Medicare revenue areas.  In other words, the more square feet allocated to Revenue departments, the better the Cost/Charge ratio and thus better reimbursement.
The advantage that Estes Park Health experiences as a CAH is that we can provide exceptional, personalized community care because we are locally owned, locally based, and independent. The advantage to the community, outside of exceptional healthcare, is that Estes Park Health is one of the largest employers in Estes Park, providing professional job opportunities to over 350 people and creating an economic impact to the community estimated to be over $6 million per year. (Based on the 2017 Community Health Needs Assessment of 150 employees living locally.)
Estes Park Health provides vital healthcare services, job opportunities and economic support for the Estes Valley community. The community provides vital funding that allows Estes Park Health to continue providing healthcare services locally – and for that, we are thankful.
If you have any questions about Estes Park Health's Critical Access Hospital designation, please send your questions to info@eph.org.