Estes Park Health honors women with flowers: Gift encourages patients to get regular mammograms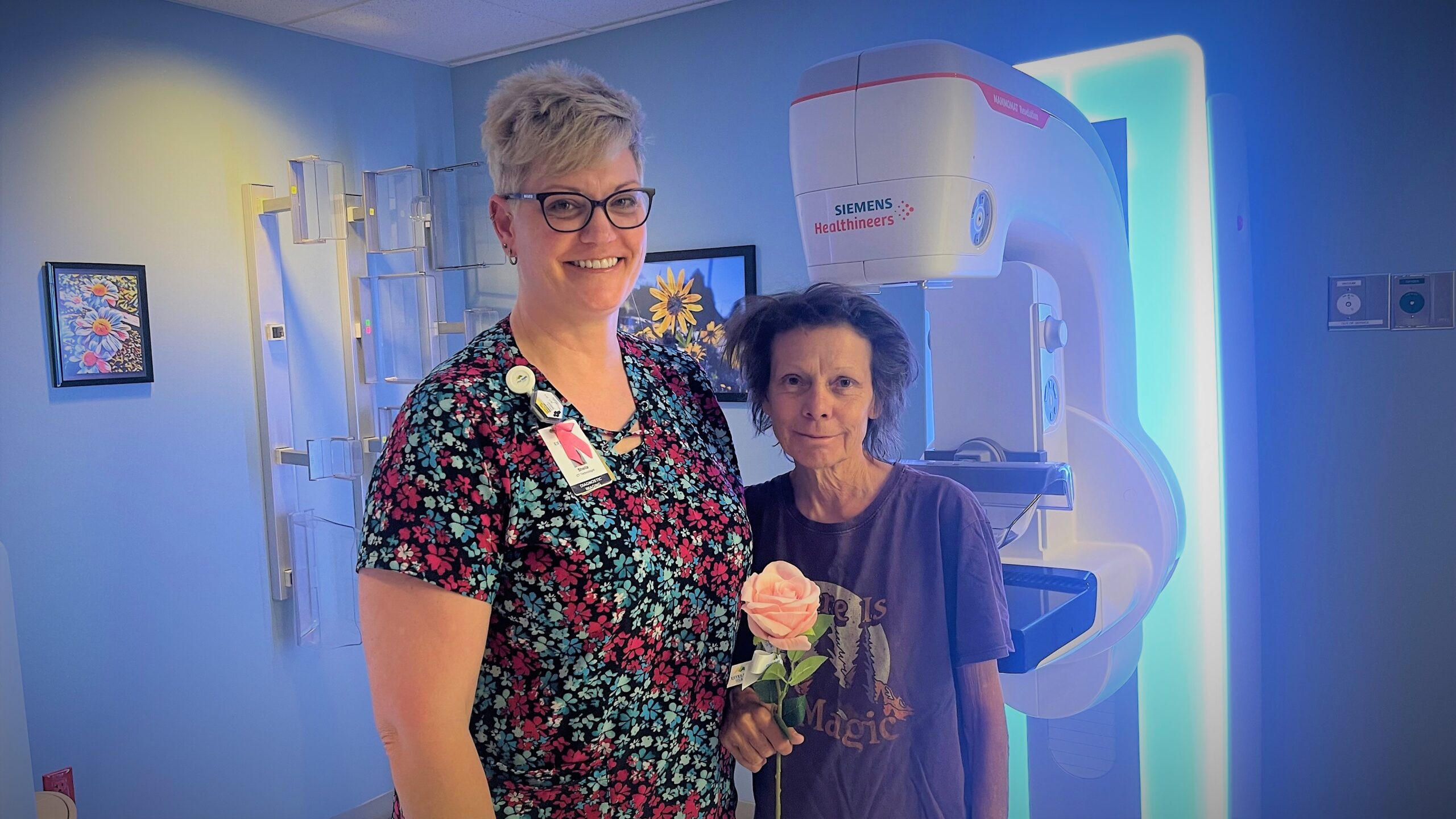 Women who come to Estes Park Health for their yearly mammogram now have an extra incentive to make an on-time appointment for the important cancer screening. Patients who get their mammograms within 13 months of their previous test will receive a lifelike pink rose to commemorate their decision to protect their breast health.
Estes Park Health started presenting mammogram patients with roses this month.
One of the first women to receive the flower was 62-year-old Valerie Baldwin of Estes Park who makes sure she gets the cancer screening each year.
"I think it's great," Baldwin commented. "The flower is absolutely beautiful! I'm going to use it to decorate my truck."
Estes Park Health strives to make the patient experience as positive as possible. The gift of a flower serves as both an incentive and a reward for women to keep on schedule with their mammograms.
"Most women do not look forward to the examination," said EPH Mammogram Technologist Sheila Shirley. "When they leave with a smile, we've done something right."
Estes Park Health offers 3D Digital Mammography
The digital mammography unit in the Estes Park Health Diagnostic Imaging Department uses x-rays to produce detailed images of the breast. Digital mammography technology produces better images and has a higher sensitivity to identify abnormalities, allowing for more precise diagnoses compared to conventional film screen technology.
Call 870-235-3100 for additional information or to schedule an appointment.