Estes Park Health donates to Project C.U.R.E.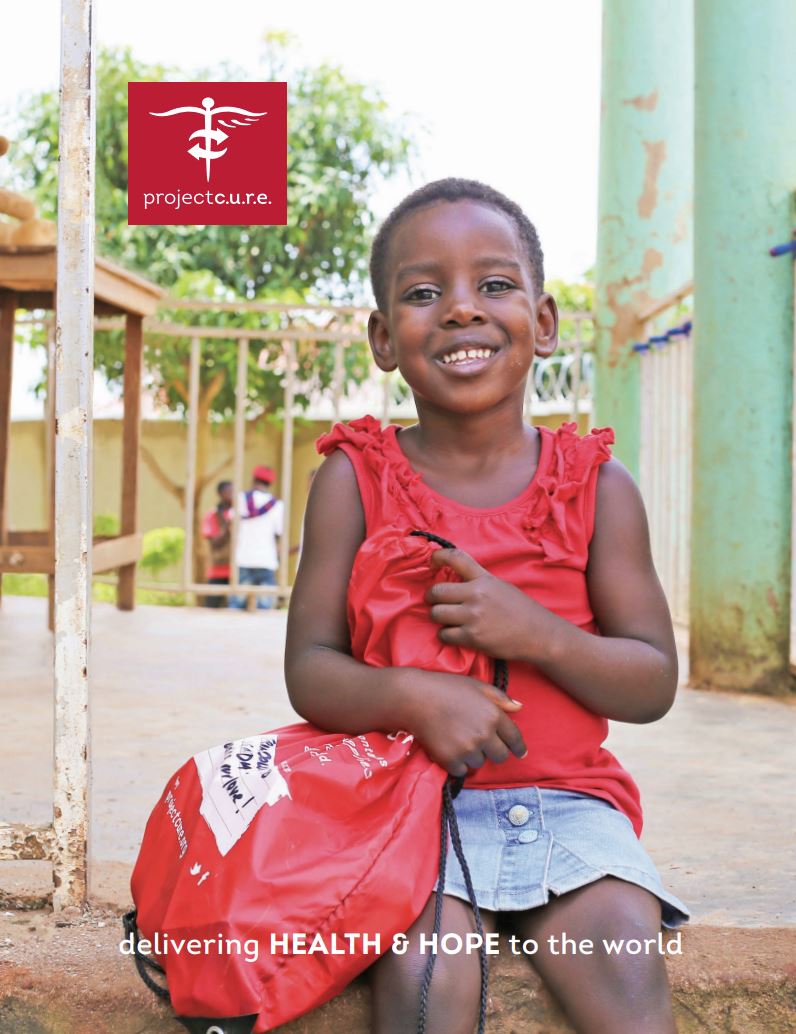 EQUIPMENT WILL HELP PATIENTS ANDE DOCTORS IN OTHER COUNTRIES
On Friday, March 3, volunteers from Project C.U.R.E. (Commission on Urgent Relief and Equipment) based in Denver traveled to Estes Park to pick up donations from Estes Park Health. EPH donated birthing beds, infant cribs, phototherapy lights, bedside cabinets and many disposable supplies from the former Birth Center and other departments.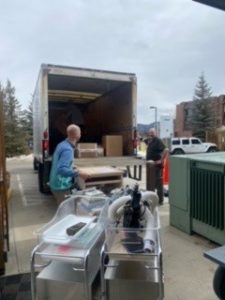 Project C.U.R.E. is a nonprofit humanitarian organization that distributes donated medical equipment and supplies to resource-limited communities across the globe. Project C.U.R.E. is proud to say it, "touches the lives of patients, families, and children in more than 135 countries."
Passing on what can be re-used fits in well one of Estes Park Health's core values: stewardship.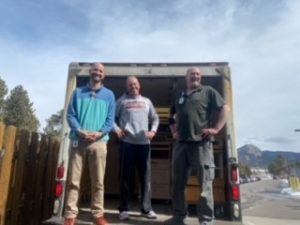 "Many healthcare facilities use Project C.U.R.E. to donate equipment and supplies," explained Alena Lunkwitz, Director of Materials Management at Estes Park Health. "They have absolutely amazing volunteers. They do wonderful work every day. It is great that we are able to donate supplies and equipment to a good cause instead of just sending it all for recycling."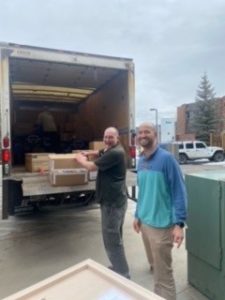 About Project C.U.R.E.
Project C.U.R.E. was founded in 1987 to address the staggering shortage of medical resources around the world. Since our humble beginnings in a garage in Colorado, Project C.U.R.E. has become the world's largest distributor of donated medical supplies, equipment and services to doctors and nurses serving the sick and dying in more than 135 countries.
About Estes Park Health
Estes Park Health is comprised of skilled, compassionate caregivers. We are a critical resource in our mountain community, providing the full spectrum of care for our friends, neighbors and visitors, from pediatrics to geriatrics. With a persistent dedication to patient-focused care, we continue to score high on key measures in patient satisfaction surveys. Estes Park Health was founded in 1975 as the Elizabeth Knutsson Memorial Hospital per a tax subsidy voted on by the citizens of Estes Park. Today, more 18,000 patients—residents and visitors alike—see our healthcare teams for both outpatient and inpatient services.