Estes Park Health celebrates Phlebotomists Recognition Week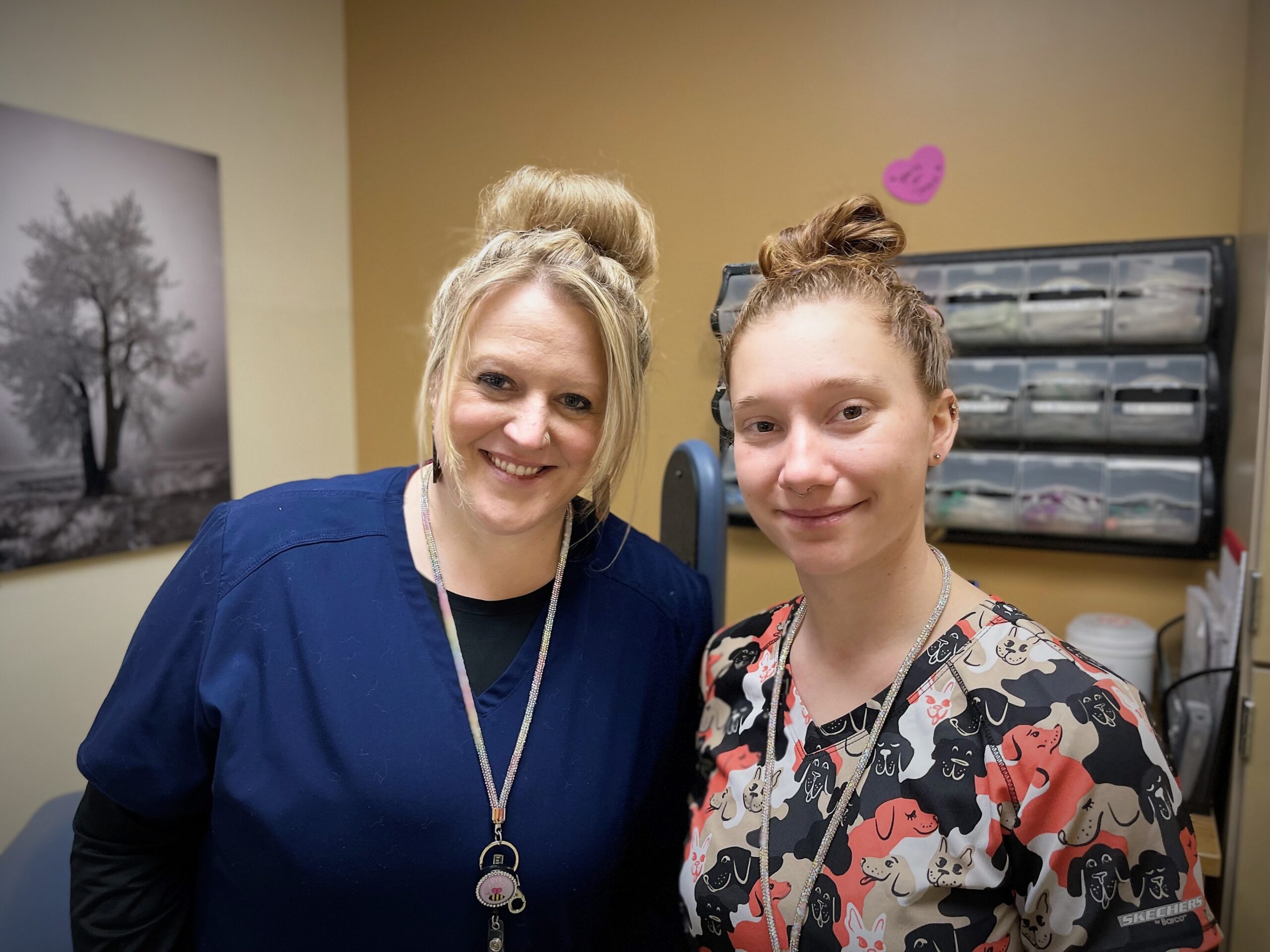 February 13-17, 2023 is a week set aside to call attention to the vital contributions phlebotomists make to healthcare. Established by the American Medical Technologists (AMT), Phlebotomists Recognition week recognizes and celebrates phlebotomists' role in maintaining patient health and promoting lab efficiency and effectiveness.
Pictured are two of Estes Park Health's certified phlebotomists. Amanda Donaldson and Autumn Bottke enjoy helping both outpatients and inpatients get the results they need in a safe and efficient manner. Not pictured is EPH's third certified phlebotomist Candy Wall, RN who performs therapeutic phlebotomies and works with PICC lines and in the infusion center.