Estes Park Health celebrates National Pharmacy Day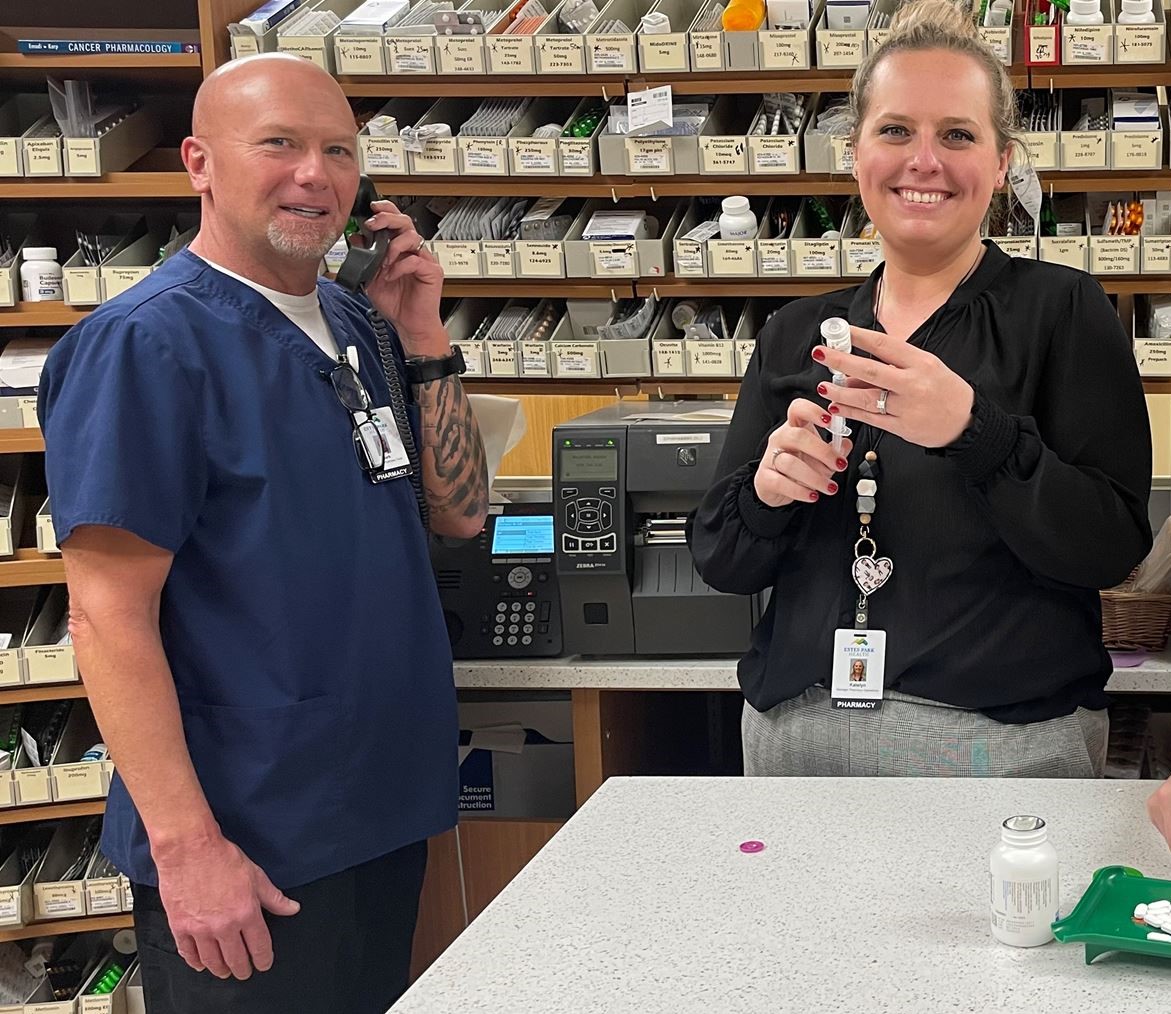 This year National Pharmacy Day fell on January 12. Estes Park Health thanks the friendly professionals who provide safe and accurate therapies to help people manage their health conditions and heal. Our hospital pharmacy staff supports inpatient care, emergency department patients and people who come for care to our infusion center.
Mark DeGeldere (technician) and Kate Stephens (pharmacy manager) are shown in this photo. Team members not shown include Matt Makelky (pharmacy director), Jessica Smith (staff pharmacist) and Kara Steckline (technician).