Estes Park Health celebrates Environmental Services Week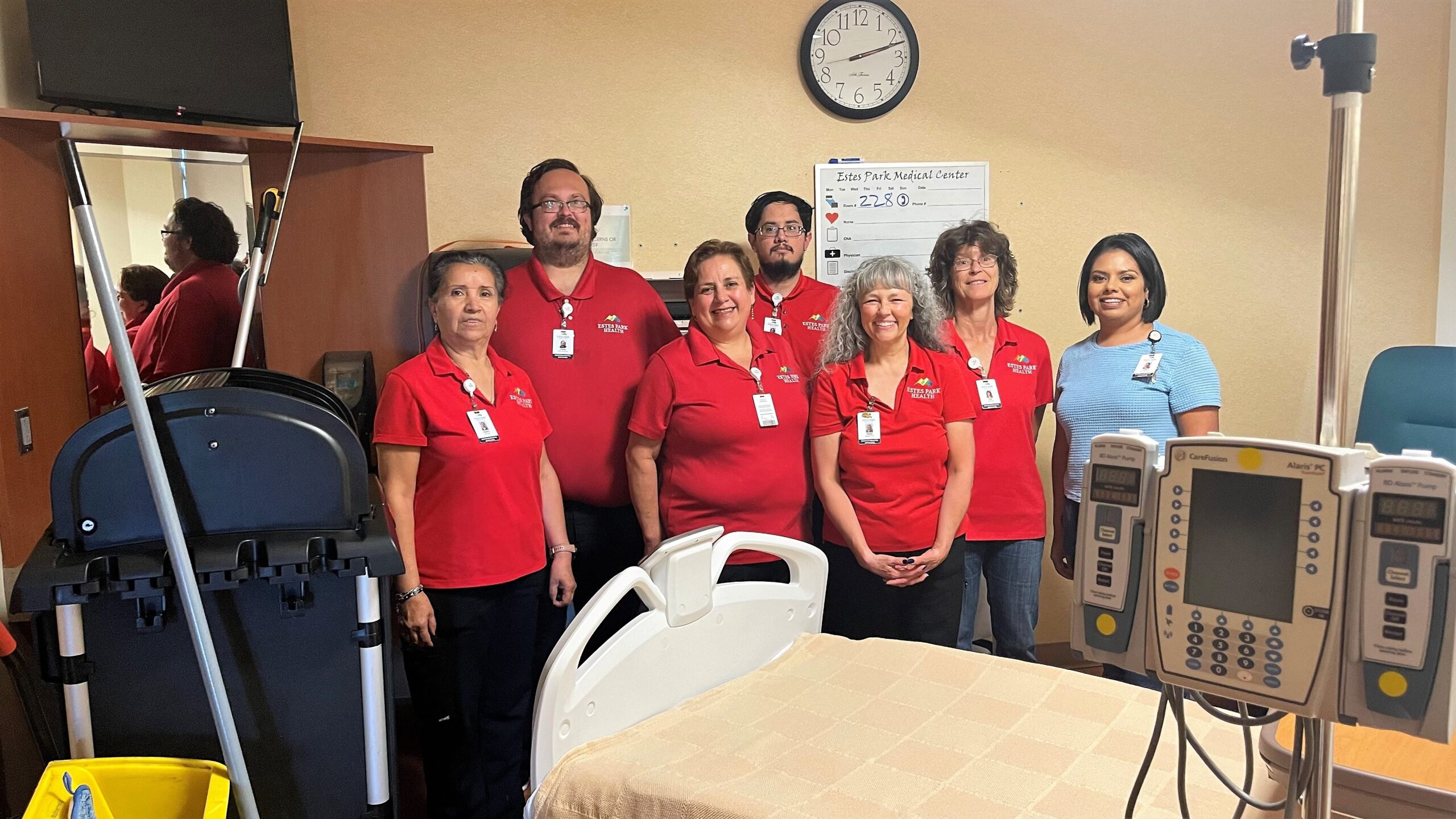 Environmental Services Week is a time to show appreciation for the dedicated EVS personnel that ensure health care facilities across the country are clean, safe places for patients, their families and other staff members. With all the challenges and changes the last few years have brought, these staff members have remained resilient in their efforts to protect others from dangerous pathogens.
Picture from left to right: Rosario Palacios, Phillip Martin, Norma Mora, Ricky Vega, Sheila Palmer, Pam Duemig, and Diana Rascon. Not pictured is Ed Warren. Some contractors also help us keep EPH clean and safe.
This year, EVS Week is Sept. 10 – 16.
A clean hospital is a hospital where you want to be treated! Estes Park Health salutes our awesome team.