EPH notes Patient Access Week 2023: Imagine, influence, impact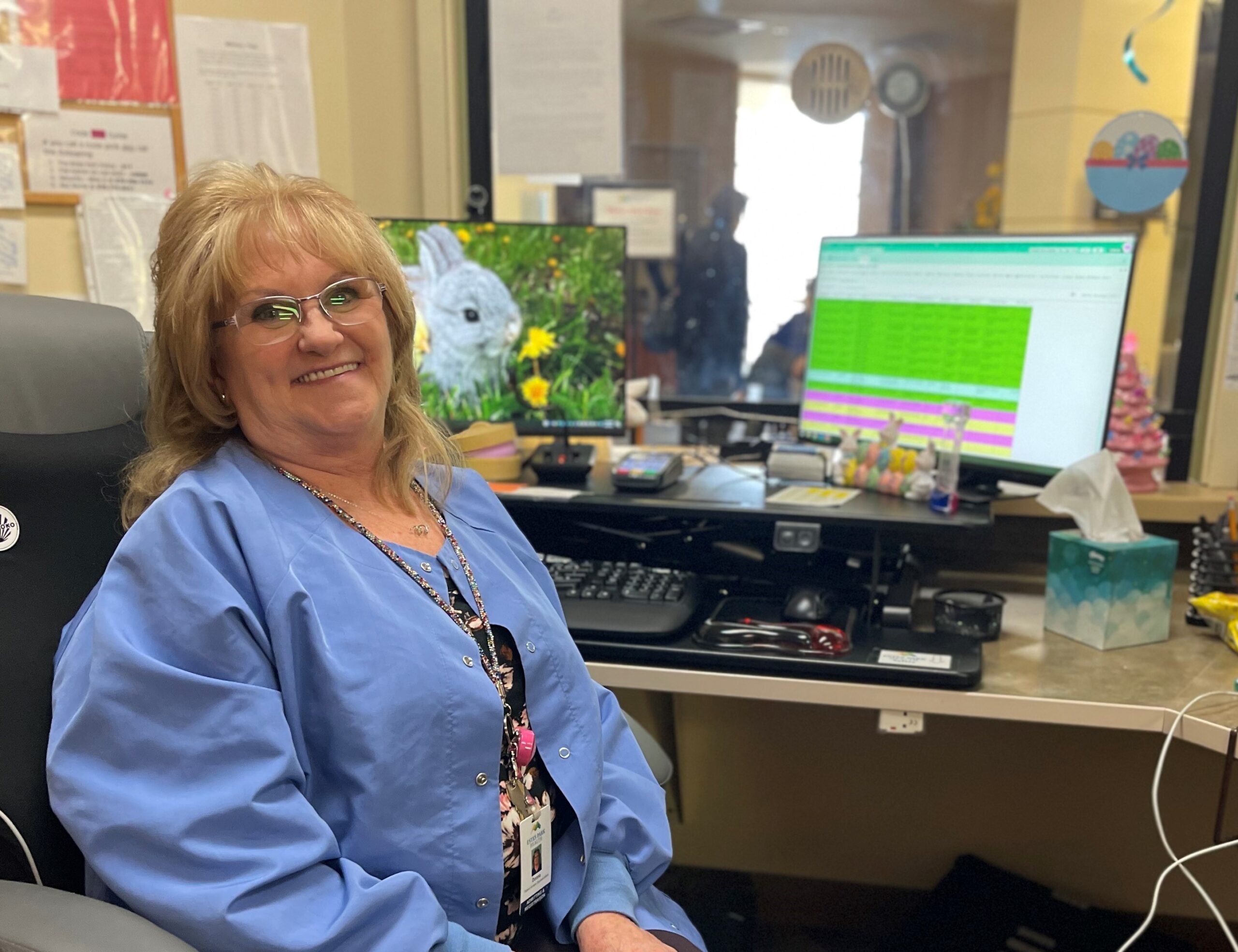 The first interaction patients at Estes Park Health is often with our Patient Access Representatives. The National Association of Healthcare Access Management's annual Patient Access Week raises awareness and celebrates the people who serve patients by easing their concerns and helping them in the most efficient manner possible. The theme of this year's celebration from April 2 – 8 is "Imagine, Influence, Impact."
Patient Access Representative Donna McCleary has worked at Estes Park Health for more than 20 years. Many patients will recognize her from the second floor desk by the lab.
"I love seeing the patients and greeting them," Donna said. "We know each other by name. It's a small-town community feel. The doctors here are fantastic to deal with. I can't think of a better place to work."
Patient access representatives are fast, friendly and accurate. In an average day, these staff members handle a variety of requests from many people, including physicians, nurses and patients.
There are more than 178,168 patient representatives currently employed in the United States.