EPH Celebrates National Rehabilitation Awareness Week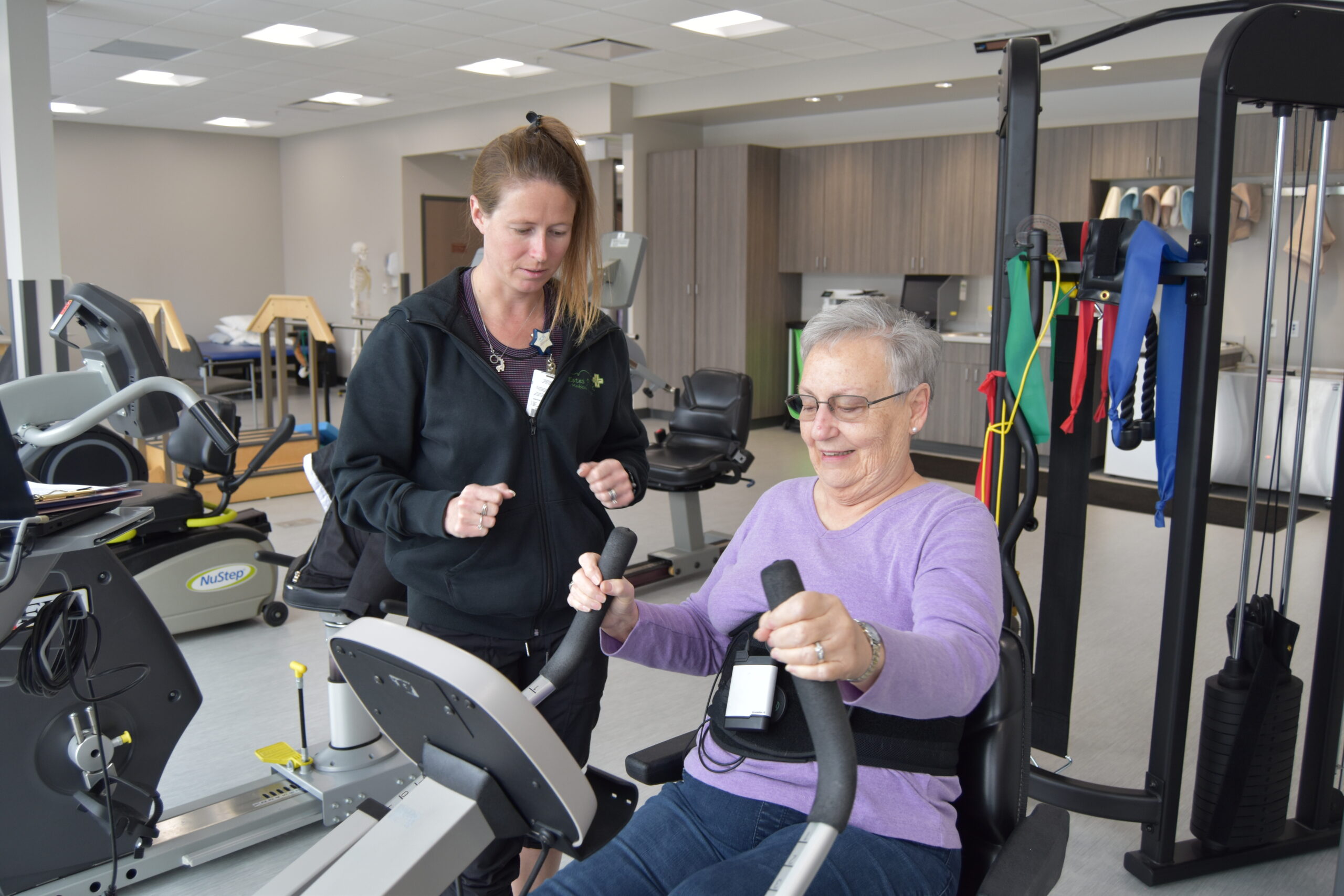 The National Rehabilitation Awareness Foundation (NRAF) recognizes National Rehabilitation Awareness Week during the third full week in September every year. This year, National Rehabilitation Awareness Week is September 18-24, 2023.
The week is set aside to recognize the benefits of rehabilitation and the successes of those who have received treatment through all forms of rehabilitation.
Estes Park Health Rehabilitation Services understands that the road to recovery requires a skilled and personalized treatment plan. At EPH, we coordinate care with medical providers to ensure a comprehensive plan of care that will enable you to meet your goals! We work with every resident of, or visitor to, the Estes Valley to provide options for rehabilitation including physical therapy, occupational therapy, speech therapy and cardiac rehabilitation. These services are provided through inpatient, outpatient, and home health care services.
In this photo, Ruth Waller, PT, DPT, helps Linda Leaming who was recovering from surgery.
EPH salutes our hardworking Rehab Services staff!