EPH celebrates Administrative Professionals Week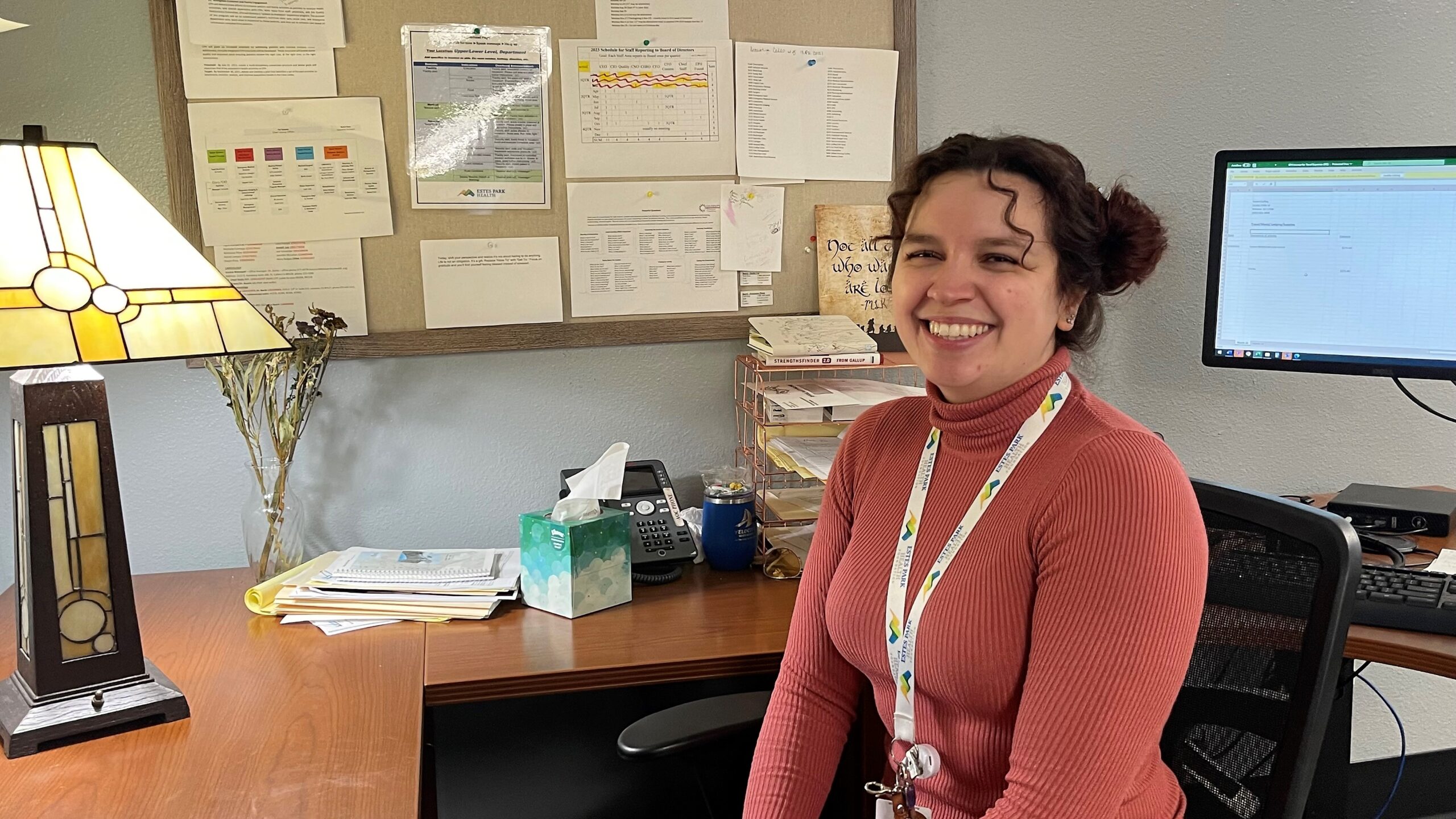 29-year-old Rachel Ryan has worked at EPH for three years. First, she served as Administrative Assistant to the Inpatient Services Director. Then she was promoted to Executive Assistant for nursing leadership, reporting directly to the Chief Nursing Officer. Now she works in the Administrative Office as the Executive Assistant reporting directly to the Chief Executive Officer.
"My day-to-day tends to shift a little bit depending on what's going on," Rachel said. "Primarily I offer administrative and clerical support to the CEO as well as other senior leadership."
Ryan keeps track of calendars, manages contracts, and is currently serving as the Deputy Designated Election Official for the upcoming Board of Directors and Ballot Measure 8A election on May 2.
Ryan has lived in Estes Park since she was three years old. She was home schooled. She attended Front Range Community College for her associate degree and studied at Adams State University, majoring in History.
What she likes most about working at EPH is the people.
"The people are what have kept me here," she commented. "The people have supported me and encouraged me and fostered my growth, while also seeing my potential. We've got a great group of leadership here from the top down. They invest in their people, and they care. That's what stands out."
Administrative Professionals Week is celebrated annually the last full week of each April. Rachel is one of many administrative professionals who help keep EPH running efficiently and effectively. Thanks to all of them!