Dr. Aaron Florence leaving EPH for Idaho in mid-September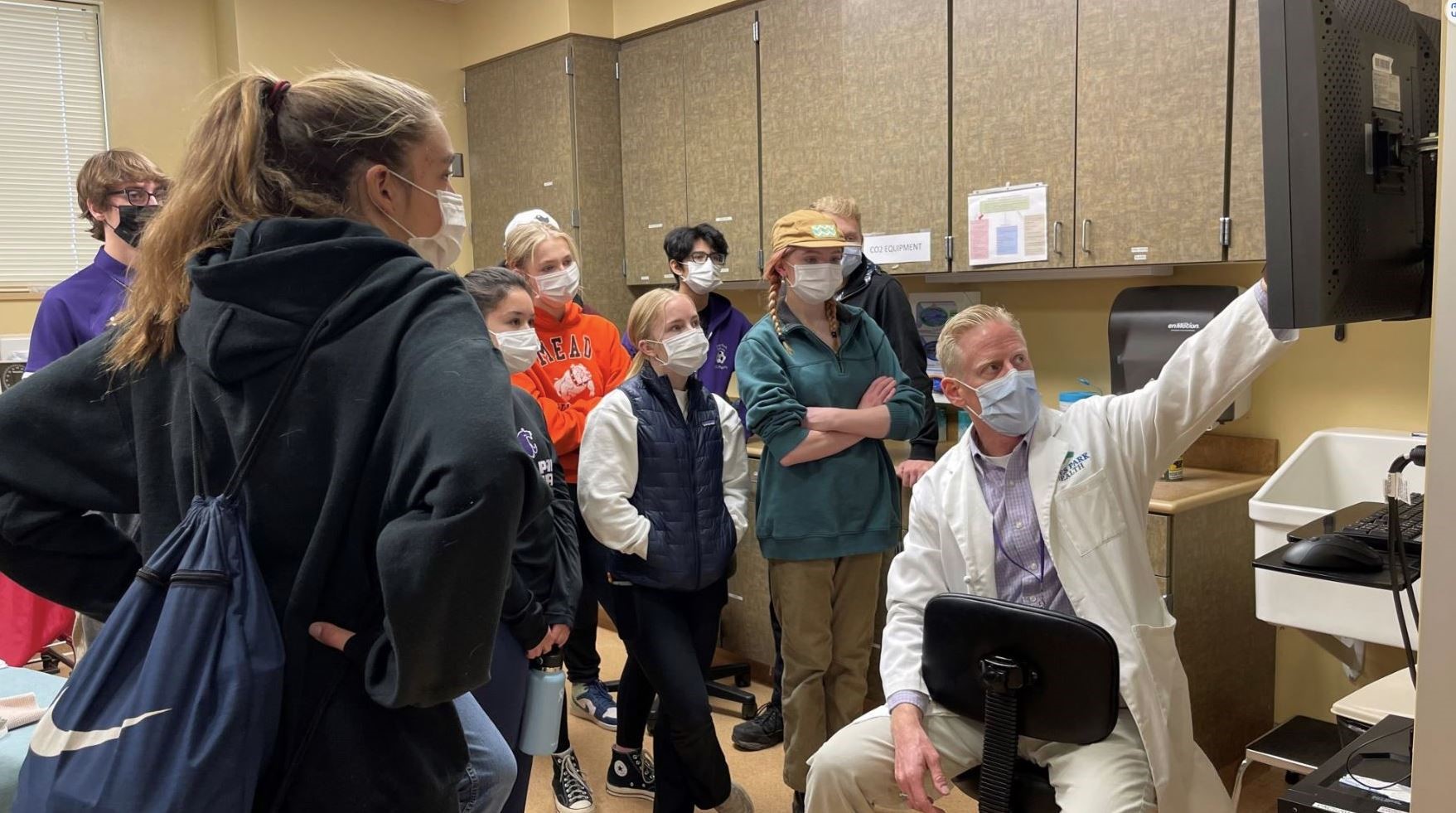 Thirteen years ago, orthopedic surgeon Dr. Aaron Florence moved to Estes Park to create the first orthopedic program at Estes Park Health. This involved creating and developing multiple orthopedic specific systems and protocols, training nurses and assistants, and obtaining all the necessary surgical instrumentation and equipment to do orthopedic surgeries.
The implementation of the new service line more than quadrupled the number of surgical trays at the hospital back in 2010. Prior to 2010, Estes Park Health only had access to a mobile MRI truck that would come up and park next to the hospital for one day a week to provide MRI services. Due to the significant increased need for MRI associated with the addition of Dr. Florence's new orthopedic service line, the hospital built out and constructed a new imaging suite, adding square feet to the south side of the facility to house a new MRI and CT.
Dr. Florence said the highlight of his professional time in Estes Park has been building relationships with his patients and their families.
"I have been privileged to help many people navigate through injury and surgery so they can get back to the things that make them happy," he added. "It is such a pleasure whenever I see one of my patients back up enjoying the mountains again, back in the gym, or returning to their sport after a serious injury that required treatment or a surgery."
Over the last 13 years Dr. Florence has brought many state-of-the-art procedures and novel techniques to his patients in his clinic and in the operating room of Estes Pak Health. In addition to his orthopedic clinical and surgical services, Dr. Florence held medical staff leadership positions from 2015 through 2020 and was the Estes Park Health Chief of Medical Staff for two years in 2017 and 2018.
A tradition that he started in his role as Chief of Staff was recognizing the importance of all the non-clinical departments and employees at the hospital (housekeeping, maintenance, buildings and grounds, information technology, financial services, billing etc.) who all work together alongside the clinical staff to provide care for our community.
"Every employee at the hospital is important, and we all depend on each other to provide our community with excellent care" he said.
Each year the medical staff thanks and recognizes a different department in the hospital with a small gift that all started with Dr. Florence's idea for a "Dinner and a Movie" gift back in 2017.
Outside of the hospital, Dr. Florence has spent a great deal of time serving the community through Sunrise Rotary, where he was the president for this last year; with his church, where he served as the branch president for seven years; and volunteering at the high school.
Shortly after arriving in town in 2010, he founded the Estes Park Preventive Injury Course (EPPIC). This program assesses and tests athletes to identify deficits that can determine the likelihood of a non-contact injury (ACL and meniscal tears, for instance). This information is then used to implement individual athlete specific drills and exercise protocols which are coordinated with teams, coaches, athletic trainers, and physical therapists to prevent injuries.
He has also provided football sideline medical coverage for most of the Bobcat's home games since 2010 and has taught multiple classes and workshops for the paramedics and to the community.
As part of his commitment to the Estes Park community, Dr. Florence has spent time with students at the high school, teaching lectures for the Sport Medicine and Anatomy classes. As part of the Sports Medicine class Dr. Florence helped start at the high school, he also created an additional immersive and interactive, hands-on, all-day experience for the students to help them understand what it would be like to be in a health care profession.
"The annual Sports Medicine Academy at EPH has brought me so much joy as I have seen many high school students get excited about healthcare," he said. "I have similarly seen many professionals at EPH get reenergized about their profession as they give a glimpse into their world to the students."
Speaking of the Academy, Pam Frey, who teaches at the high school, said, "The hands-on experience throughout the day has made a lasting impact on our students, and for some, helped them pursue a career in medicine. The Academy is so impactful for our kids.  I know that several of our kids are now nurses, nutritionists, physical therapists, EMTs and are in medical school now. Many have let me know how important this class was to them."
Since the Sports Medicine class began 12 years ago, more than 100 high school students have been part of the Sports Medicine Academy.
After years of success and growth for the orthopedic service line in Estes Park, Dr. Florence is moving to McCall, Idaho where he will be working as an orthopedic surgeon at St. Luke's McCall Medical Center. Dr. Florence and his wife Christy are both natives of Idaho.
"We will be moving to an Idaho mountain town, close to our families, that is very similar to Estes Park," Dr. Florence explained. "My wife, five children and I are deeply rooted in the Estes Park community. It is going to be difficult to leave this great place. My family and I have cherished memories of the people we care about and love. I wish Estes Park Health continued growth and success in the future."