Congratulations to the 10 EPH staff winners of the October TDS drawing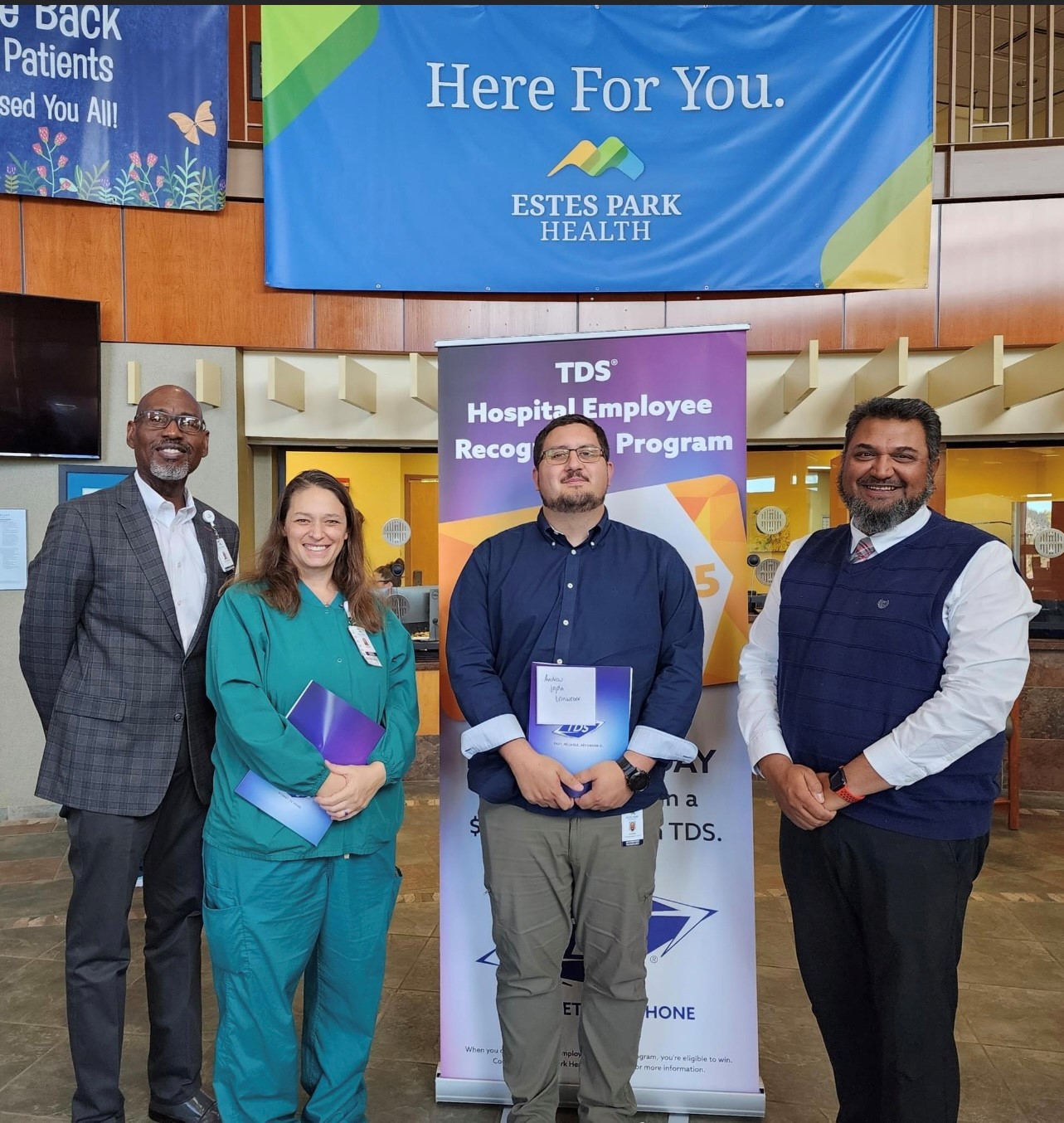 TDS is teaming up with Estes Park Health to encourage employees to donate to the EPH Employee Assistance Fund.
On Monday, Oct. 9, 10 EPH employees won a $25 gift card for Inkwell and Brew for their contributions to the Estes Park Health Foundation Employee Assistance Fund through payroll deductions.
Thank you, Tariq Bhatti of TDS for helping us reward these generous employees!
The list of winners includes Carma Clark, Bobbi Chambers, Abigail Enssle, Angela Waldon, Andrew Jojola Leinweber, Tiffany Casner, Gwendolyn McFarlane, Erich Zeddies, and Danela Russell.
Contact the EPH Foundation to sign up for payroll deductions to boost the Employee Assistance Fund. Help your fellow workers and enter for your chance to win!
The next drawing is in December.