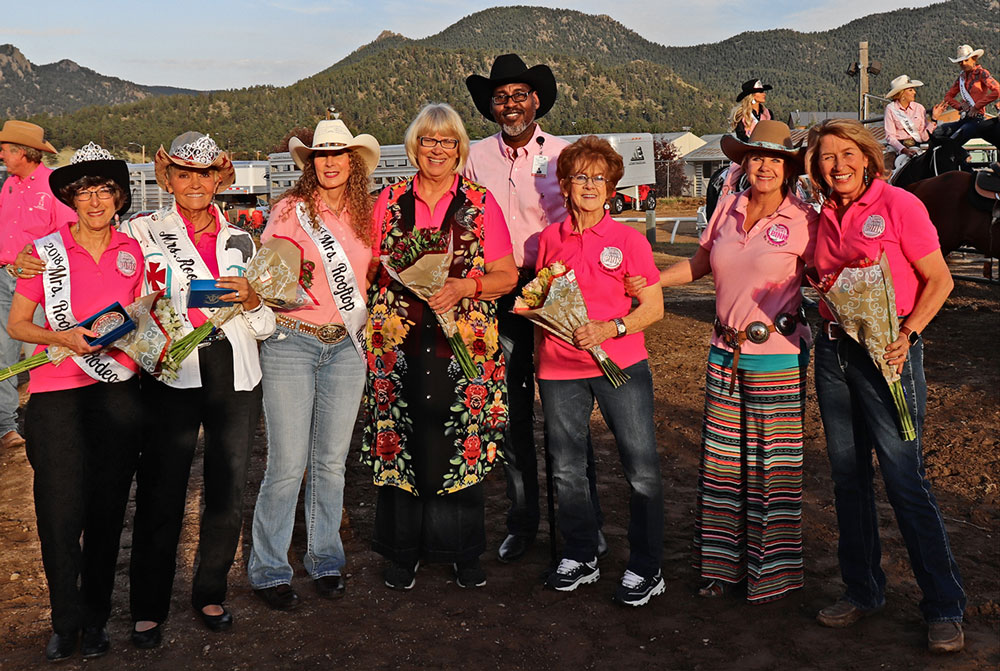 You can make a difference in the fight against cancer by fundraising during our Crowns for the Care Competition. Dedicate your campaign to all of the women in the fight against breast cancer or in honor of a loved one.
As a Mrs. Rooftop Rodeo contestant, your job is to raise money from June 1-July 13. The top fundraiser is crowned Mrs. Rooftop Rodeo during Pink night of the Rooftop Rodeo on Saturday, July 13.
Former Mrs. Rooftop Rodeo winners and contestants will be with you every step of the way to answer questions and guide you through the Crowns for the Care Competition process. Sample social media posts, call scripts, emails, and letters are available to help you successfully reach your fundraising goal. We will provide you with a fundraising manual and profile questionnaire to help you effectively solicit support from your network. Be a part of an effort that will impact mammography services in Estes Park. Email us at giving@eph.org or call 970-577-4370 to participate.
The Cause
This year, we are raising money to bring 3D Mammography Services to Estes Park Health in 2020. One of the keys to successful outcomes after a breast cancer diagnosis is early detection, and 3D Mammography has been shown to detect 20-65% more incidences of breast cancer compared to 2D. According to Susan G. Komen, those diagnosed in the early stages have up to a 90% chance of survival, whereas that survival rate drops to about 15% when the cancer is detected in the late stages.  This means that investing in early detection will, statistically, have a direct, positive impact on patients in our community who receive a breast cancer diagnosis.
Mrs. Rooftop Rodeo Crowns for the Care Competition
A key fundraiser, the Crowns for the Care Competition enlists local women to raise funds to win the title of Mrs. Rooftop Rodeo, announced during Pink Night on July 13th. Starting June 1, women raise money to benefit oncology services at Estes Park Health. The person who raises the most money wins the title, and the people in our community benefit when oncology services are expanded and improved.