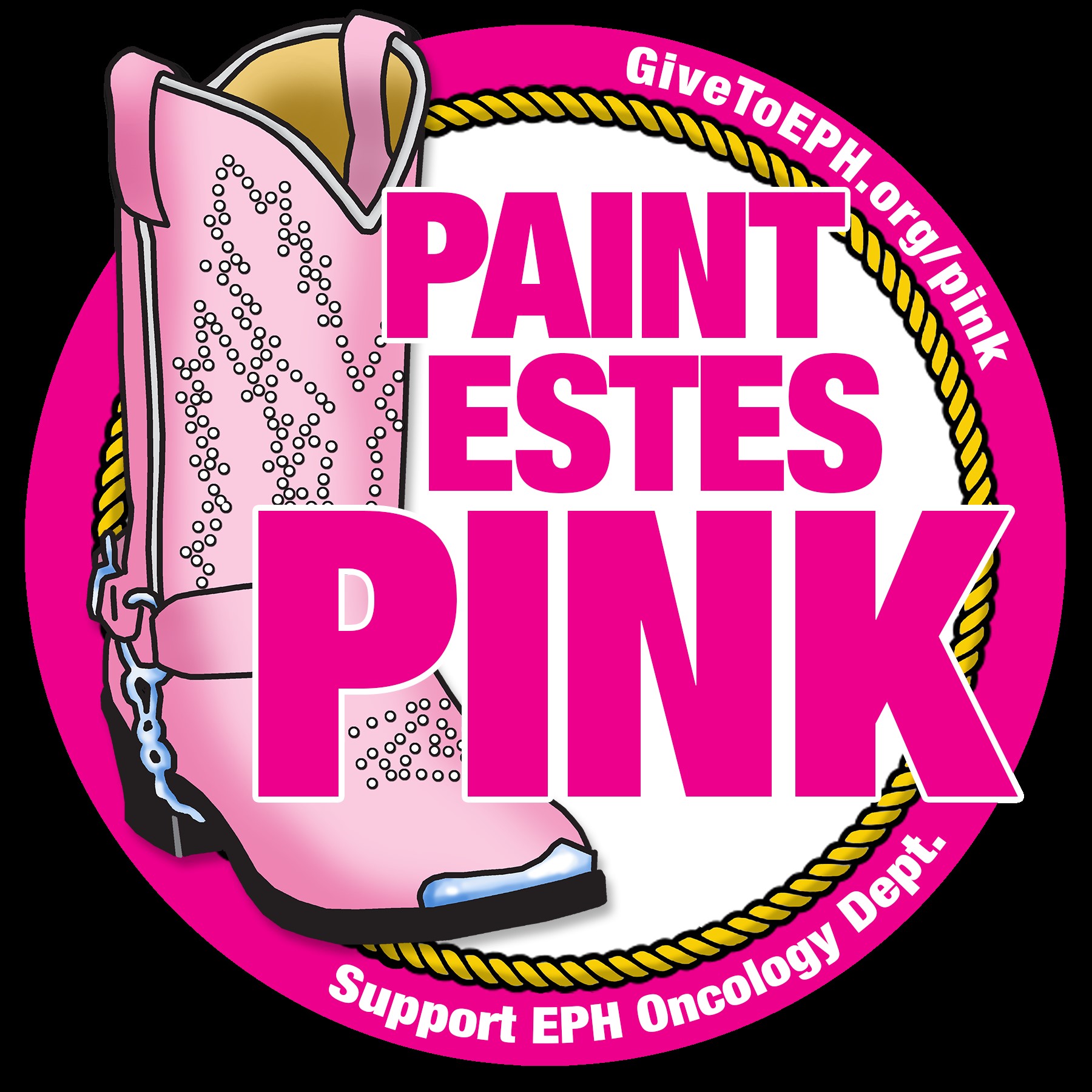 Paint Estes Pink
Paint Estes Pink, which is part of the Rooftop Rodeo in Estes Park, was started 7 years ago to raise money for Oncology Services at Estes Park Health. Along with the Rooftop Rodeo, Paint Estes Pink is canceled this year to keep the community safe from COVID19. In lieu of this major fundraiser, Estes Park Health Foundation is running a virtual campaign to help purchase a new ultrasound machine for Estes Park Health's Outpatient Wound Clinic.
The Cause
The new ultrasound machine will place and confirm Peripherally Inserted Central Catheter (PICC) lines. PICC lines are used to give chemotherapy and other medicines, and the cost of this machine is $60,000. With the opening of Estes Park Health Urgent Care Center in May of 2020, the Outpatient Infusion Clinic is expanding from 4 stations to 6. As part of this move, new equipment is needed, including an ultrasound machine designed specifically for Vascular Access use. Using cutting-edge technology, the Site Rite 8 Ultrasound Machine allows clinicians to confirm the PICC tip and eliminates the need for chest x-rays, so PICC lines can be used right away. The machine also has visual catheter tip tracking, which increases placement efficiency.
Cancer treatment usually involves multiple appointments and causes intense side effects like fatigue and nausea. If treatment can be given at Estes Park Health rather than commuting to a facility in the Valley, local patients and loved ones have more opportunities to rest and spend quality time together.
Due to the coronavirus pandemic, Estes Park Health is experiencing unprecedented and unanticipated changes to its 2020 budget and beyond. Elective surgeries and routine appointments were canceled for months at the beginning of 2020. Locally-owned, independent health care is a cornerstone of the quality of life in the Estes Valley, and we need your help. Due to instability in both the global and local economies, donors who have given in the past may not be able to give at all this year, and some who are still able to give cannot give as much. Fundraising events like Paint Estes Pink are canceled. Your donation means so much to the Estes Valley Cancer Warriors. Please give a generous gift today.