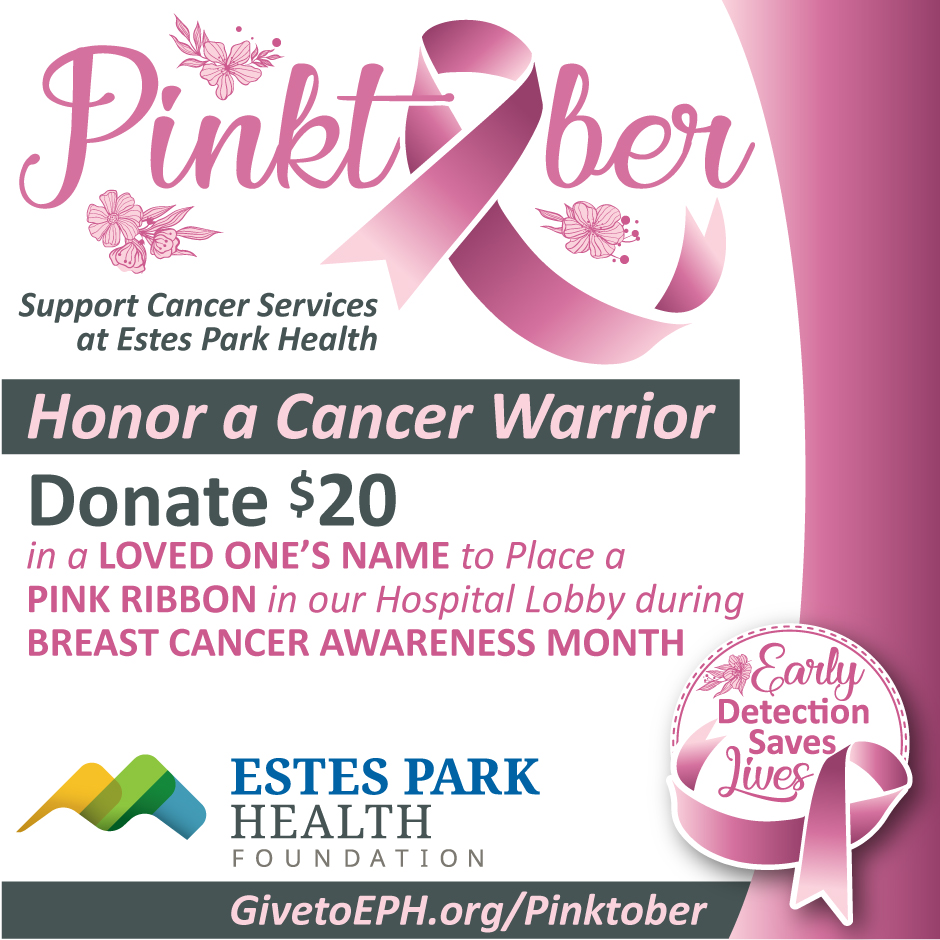 Pink Ribbon Tributes at EPH 
Honor a Breast Cancer Warrior with a Pink Ribbon Tribute. For every $20 donated, EPH Foundation will hang a Pink Ribbon Tribute in the Main Lobby of the Medical Center for the month of October. 
This year, 100% of every penny donated to Pink Ribbon Tributes will help expand and upgrade EPH's Outpatient Infusion Clinic. Services include chemotherapy. 
To donate, click the blue "Donate Now" button at the top of this page. Select the "Pink Ribbon Donation" Gift Designation from the pulldown menu and enter the name(s) of the Breast Cancer Warrior(s) you'd like to honor. To donate by phone, call 970-577-4370. 
October is Breast Cancer Awareness Month. Call EPH Diagnostic Imaging at 970-586-2317 to schedule your 3D mammogram today.