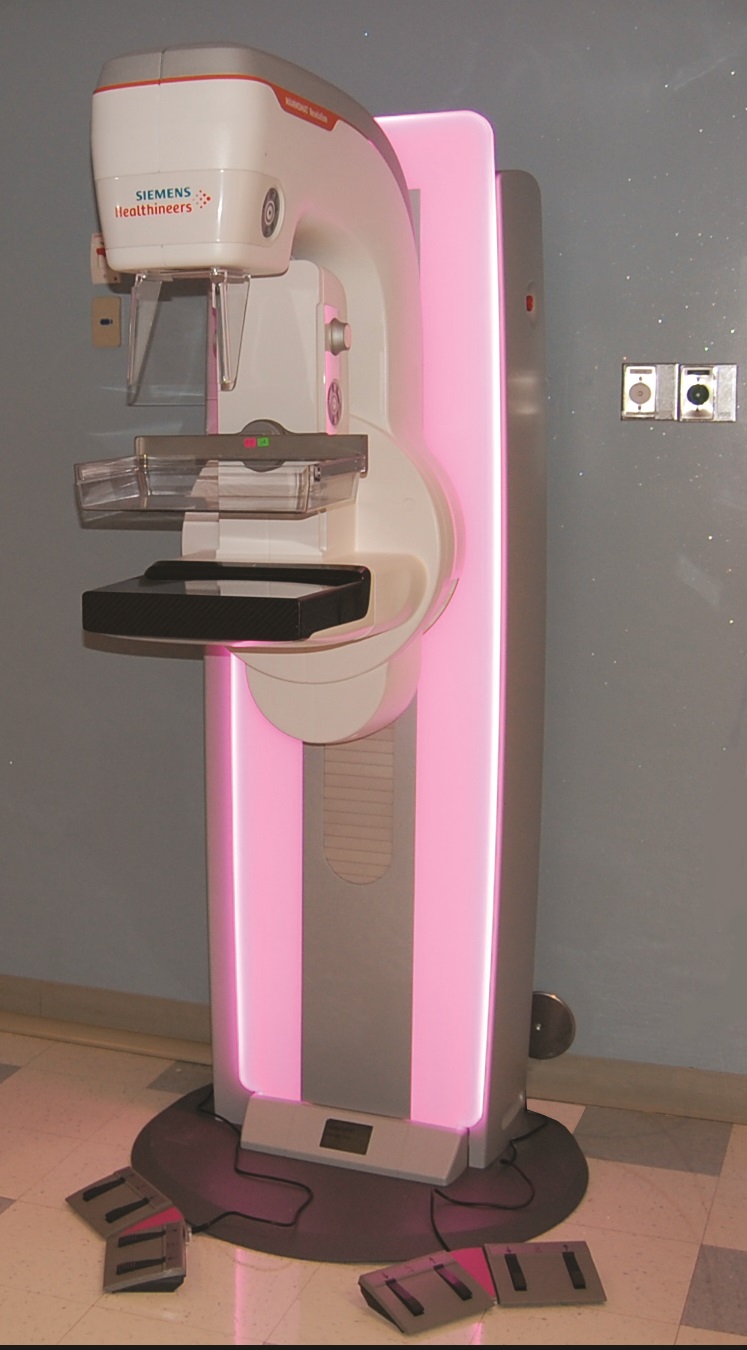 Honor a Cancer Warrior with a Pink Ribbon Donation to Estes Park Health Foundation. Ribbons are $20 each. Click on the "Donate Today" button above to purchase, donate in $20 increments. In the Comments box on the Donation Form, please list the name(s) of the Breast Cancer Warrior you'd like to honor.
"This was the most painless mammogram I ever had. I love this new machine and am happy that I donated for this purchase." ~ Happy Donor & Estes Park Health Patient
October, or Pinktober as many now call it, is Breast Cancer Awareness Month, and, according to the U.S. Department of Health & Human Services, breast cancer is the second most common form of cancer found in women. An estimated 1 in 8 women in the United States today will have breast cancer at some point in their lives. If discovered early, women have up to a 90% chance of survival, whereas survival drops to about 15-20% if found in later stages. In order to increase rates of early detection, Estes Park Health Foundation fully funded bringing 3D mammograms to Estes Park Health in 2019.
Did you know that most insurers cover the cost of mammograms every 1-2 years for women aged 40 and over? If you're not insured, Patient Financial Services at Estes Park Health can meet with you and discuss your options. Patient Financial Services can be reached at 970-577-4530. To schedule your mammogram, call 970-586-2317. Estes Park Health Foundation sincerely thanks everyone who contributed to bringing 3D mammography to Estes Park Health.