Blood donation is becoming a more inclusive process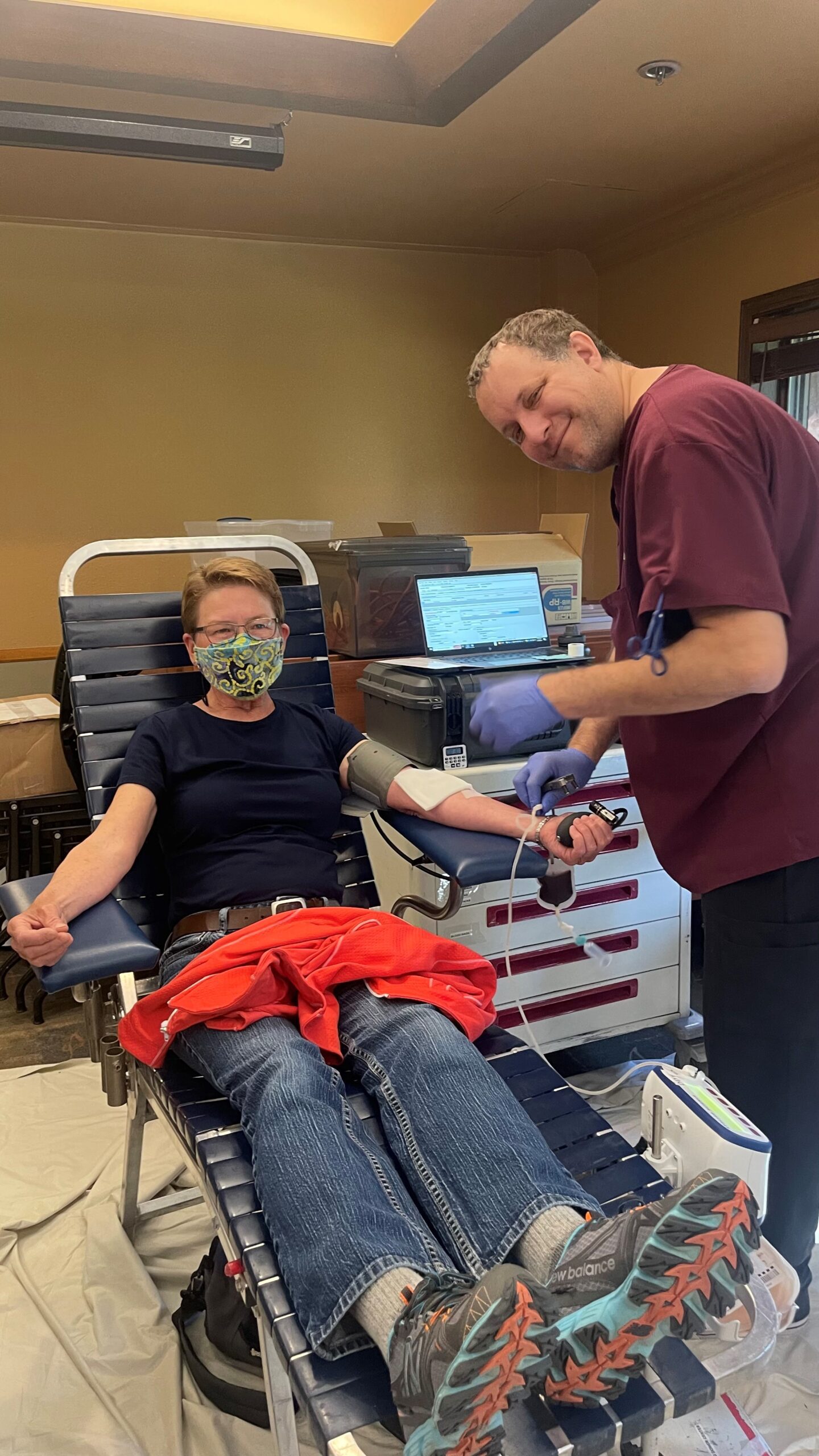 As of October 30, 2023, the UCHealth Garth Englund Blood Center is moving towards a more inclusive blood donation process! This should open more opportunities to donate for people who have been rejected before.
This is good news as Estes Park Health plan its next on-site blood drive on Thursday, December 14, from 8:30 a.m. to 3 p.m. In September, more than 50 people in the Estes Valley showed up to give their life-saving gifts.
"In alliance with the new FDA guidance, we will implement the new individual donor assessment questionnaire which will eliminate previous FDA criteria that may have caused people to be ineligible for blood donation," The Garth Englund Blood Center announced this week. "Under the new individual donor assessment criteria, the donor history is gender-neutral and all donors will ask the same questions regardless of gender. Each donor will be assessed on their individual risk factors. We are excited to welcome a more inclusive donor base when you are ready!"
With this change, the Donor History Questionnaire will no longer include questions specific to men who have sex with men.
The Association for the Advancement of Blood and Biotherapies said the FDA's decision to recommend an individual donor assessment approach to donor screening and eligibility relied in part on surveillance, epidemiology and risk assessments conducted in the United Kingdom and Canada, which adopted gender-neutral donor eligibility process in 2021 and 2022, respectively.
All donors will be asked if they've had new and/or multiple sexual partners in the past three months. If they answer yes to either, they will then be asked if they've had anal sex with any of these partners. If they have, they will be required to wait three months from when they most recently had anal sex to donate. If they have not and meet all other eligibility criteria, they will be able to donate.
The Garth Englund Blood Center supplies blood for Estes Park Health patients as well as patients in other hospitals throughout the area.
Estes Park Health is proud to team up with the Garth Englund Blood Center to offer blood donation opportunities in Estes Park. Watch for ways to sign up for our next drive coming soon.