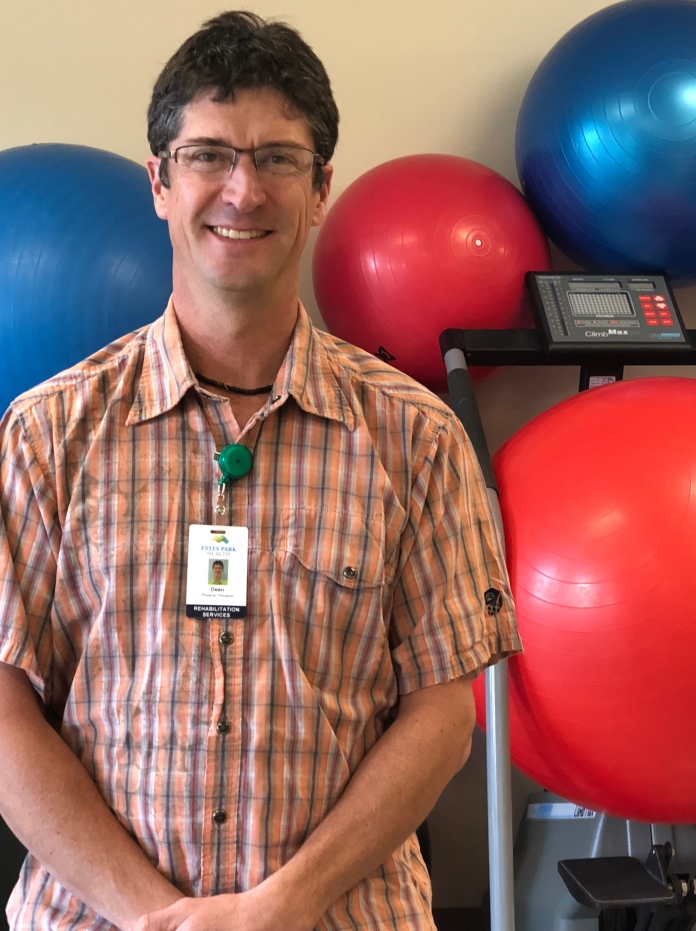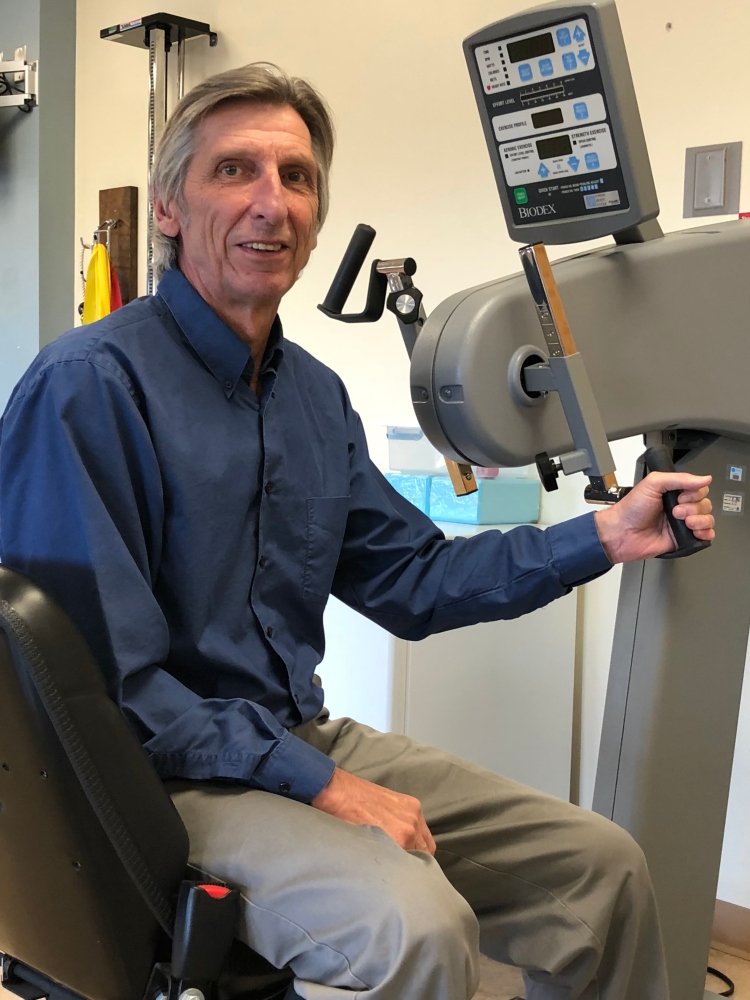 Rehabilitation Services
Estes Park Health Rehabilitation Services works with every resident of or visitor to the Estes Valley to provide options for rehabilitation, also known as physical therapy. These services are provided through our outpatient services and our Home Health Services.
Outpatient physical therapy is provided in our gym. Our clinical treatment area at the hospital provides privacy and care by our team of professionals with a variety of clinical expertise.
Comprehensive services include:
Physical, occupational and speech therapy provided by licensed staff members
Comprehensive rehabilitation programs for patients who require orthopedic, neurological, cardiac and pulmonary services
Specialized treatment programs in joint replacement, sports medicine, neuromuscular pain relief, craniosacral therapy and myofascial release techniques, postural assessments, geriatrics, and custom fitting of pressure garments and orthotics
Consistent staffing and follow-up care between home care and outpatient departments with both services located at Estes Park Health
Cardiac Rehabilitation
The Cardiac Rehabilitation Program at Estes Park Health is an exercise and education program designed for heart patients to help control cardiac risk factors, improve fitness and learn to live with the effects of heart disease.
Our patients are men and women who have experienced a cardiac event or suffer from health conditions that could result in serious heart problems. This program focuses on exercise, nutrition/weight management, stress management and education. Patients are treated with a program designed specifically to meet their individual needs. Our staff works closely with our physicians to design and implement a program specifically designed for each patient's needs, providing tools for a healthy recovery.
We welcome the opportunity to serve our patients residing or visiting the Estes Valley, and appreciate referrals for all the above services. We also accept Medicare, Medicaid and all major insurance carriers.
If you have questions, feel free to stop by and visit us or call 970-577-4368. We are open Monday through Friday - 8:00am to 4:30pm.