Mountaintop Medicine: Nutrition Notes — 'Tis the Growing Season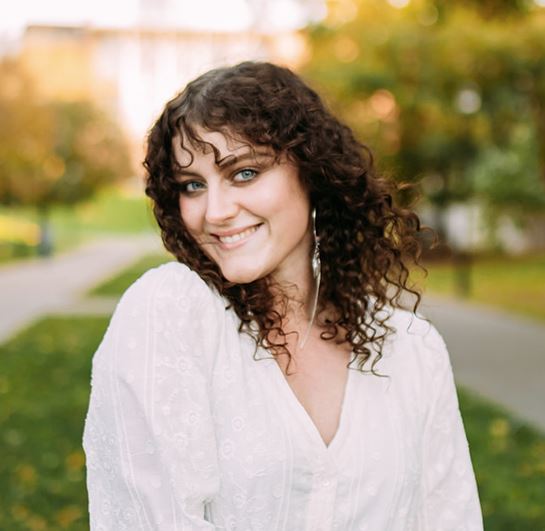 Welcome back to Mountaintop Medicine: Nutrition Notes! As the temperature is getting warmer and the days are getting longer, it is getting closer and closer to the best time of the year- the time to eat fresh, home-grown fruits and vegetables!
This week's article explores the multiple benefits that growing and eating your own food at home has on our overall health and wellbeing, and several ways you can grow your own food, even if you do not have a backyard.
Why are home gardens, of any kind, beneficial to our health?
· They help us eat more fresh fruits and vegetables.
· You get to decide what kinds of fertilizers and pesticides encounter your food.
· You get to control when to harvest your food. Vegetables that ripen in a garden and are eaten soon after have more nutrients than most store-bought vegetables that must be picked early.
· Freshly harvested fruits and vegetables have more flavor. You can harvest your vegetables at their peak to ensure maximum flavor.
· Outdoor gardening allows us to get more vitamin D from sunlight. About half an hour in the sun can produce between 8,000 and 50,000 international units (IU) of vitamin D in your body, depending on how much your clothes cover and the color of your skin. It helps strengthen our bones and our immune system and lowers the risk for certain cancers.
· Gardening is an excellent form of moderate-intensity exercise. It helps us use all the major muscle groups, the muscles that do most of the calorie burning in the human body. Our legs, buttocks, shoulders, stomach, arms, neck, and back all get a workout. Gardening also increases flexibility and strengthens joints.
· Not only do home gardens and eating fresh produce improve our nutrition, but it also enhances our brain health and has been proven to decrease the risk of developing dementia, therefore, protecting our memory as we get older.
· Taking care of a garden and watching it grow has also been proven to boost mental health through satisfaction and mindfulness practices.
Types of Home Gardens
A garden can be made in almost every space. Growing produce takes up some space, but not necessarily acres. A garden can be in the ground or in a planting bed, but it doesn't have to be. Many plants can be grown in containers.
Container gardens: Many vegetables can be grown in containers that are deep enough to support their root systems. Containers may range from as small as a 12-inch flowerpot to a half whisky barrel. You can grow them on your apartment patio, on your deck, or indoors. Vegetables that do well in containers include beans, beets, carrots, collards, cucumbers, eggplants, garlic, kale, leeks, lettuces, mustard greens, peas, peppers, potatoes, spinach, squash, Swiss chard, and tomatoes.
Hanging wall gardens: Veritical gardening may be one of your best options if you do not have space to grow outdoors. You can grow a variety of non-root vegetables, lettuces, and herbs in hanging planters that rest on an indoor wall.
Raised beds: These are giant container gardens- they are commonly rectangular (4′ wide and about 8′ long) and often made of wood planks that hold soil in place above the ground. Raised beds are appropriate for a variety of vegetables, herbs, and berries.
In-ground gardens: In-ground gardens are an area of a lawn where the turfgrass has been removed and replaced with productive vegetables. Picture long rows of veggies, and you have an in-ground garden. They are suitable for all kinds of plants but may be less feasible for a household with a small backyard.
No matter which garden style you choose, remember to start small. Your garden should be fun and fascinating, not a chore to be dreaded and avoided. On average, the frost-free growing season in Estes Park starts at the beginning of June and ends in mid-September.
What if there is no way I can create my own home garden?
Do not worry, if gardening simply is not for you, or you do not have the means or space to create your own garden, then support others who do! Shop local Colorado produce and ingredients, visit the local Estes Valley Farmer's Market, or rent a garden plot and help at the Estes valley Community Garden.
No matter how you choose to grow your own produce, even if it is just a couple of container pots, remember that doing so imposes a variety of health benefits- improving your nutrition and overall wellbeing. If you have any questions or if there are any nutrition-related topics that you would like me to discuss, please email me at LGardner@EPH.org.