Estes Park Health is committed to serving women and families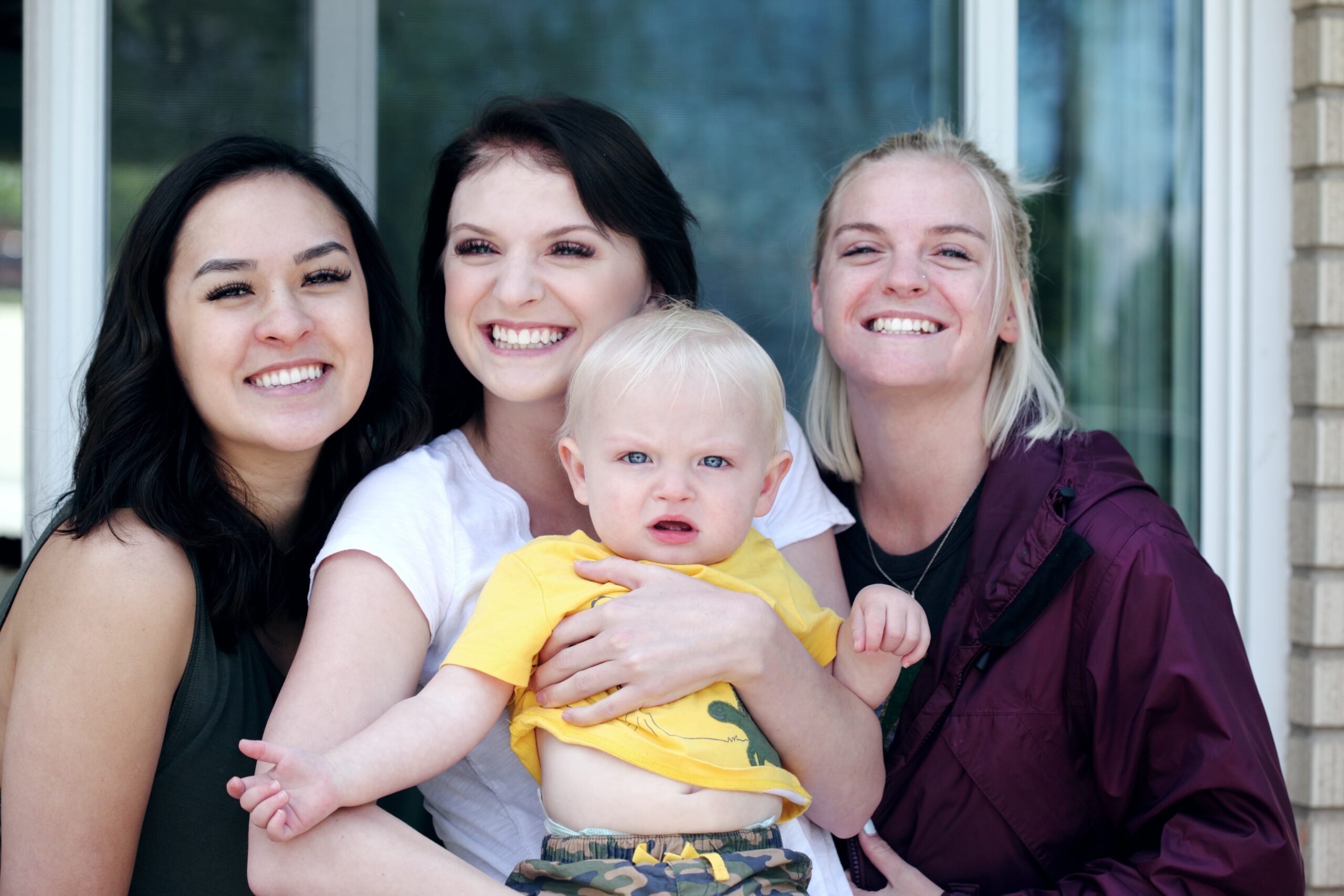 Estes Park Health is committed to women and families. While we have made some changes in our services recently, almost every healthcare need of families can still be met at our hospital, clinic or Urgent Care.
The following are answers to some frequently asked questions. We hope this information clears up some issues and will help dispel some rumors circulating in our community.
FAQs
Why was the Birthing Center closed?
After a low volume of births over the past several years, Estes Park Health transferred baby deliveries to other partners on December 31, 2023. The literature for small hospitals indicates a hospital our size should help deliver 75 to 100 or more babies per year so that the people who work in the Birth Center could stay proficient at their work in this area.
With only about 35 births per year, the cost and the staffing problems built to the point where EPH had to make some difficult decisions.
Nurses went weeks without a delivery, yet still the hospital had to have the nurses scheduled 24/7. With the introduction of new nursing legislation in September of 2022, Estes Park health had to have two clinicians in the Birthing Center with patients. The hospital lost some EPH nurses because they chose to work at other busier birthing centers where they would not lose their skills. Due to the low volume, EPH had to bring in advanced practice nurses to cover to ensure the right skill level was available. In order to support the physician side of the Birthing Center, EPH had to pay more than a million dollars to cover their time off and PTO.
This model of care was not sustainable for the long run.
With the closure of the Birth Center, where will pregnant women in Estes Park go for prenatal care? Where will they be directed to deliver their babies?
Former EPH OB/Gyn Dr. Martin Koschnitzke is no longer employed at Estes Park Health. Dr. K (as he is known) is now practicing at UCHealth Longs Peak Hospital in Longmont. He will be coming to Estes Park about once a week at Timberline to offer prenatal care and gynecological care.
Will these pregnant women still come to Estes Park Health for routine health care?
Yes. All Estes Valley residents can come to EPH for care any time. EPH continues to offer outpatient pediatric care. We also have Family Medicine physicians in the clinic who see women for routine care.
If a woman has an emergency delivery, how will Estes Park Health handle that?
If a pregnant woman comes to the Emergency Department, Estes Park Health will provide the appropriate level of care. Our physicians and nurses have received extensive training. We have a relationship with down valley hospitals to support the transition of care of our patient when appropriate.
Estes Park Health already has solid processes to get our patients experiencing stroke, heart attacks and significant traumas to the right level of care as quickly as possible. Women in labor will be treated with the same kind or urgency.
After a woman delivers her baby, can the rest of her child's medical needs be taken care of at Estes Park Health?
Yes. Once a baby is delivered and discharged home, Estes Park Health is more than happy to help. We want our Estes Valley residents to return to Estes Park Health for care. We have a pediatrician and Family Medicine physicians.
By definition, a pediatric patient is someone under the age of 18.
Why is inpatient pediatrics not being offered anymore?
In 2022, Estes Park Health had only nine nights of inpatient pediatric care, most of them respiratory illnesses or chronic respiratory problems like asthma. Low volume makes it very difficult to manage a level of expertise in all health care staff (RNs, lab, radiology, etc.). To maintain that level of expertise came at a great expense for Estes Park Health. The decision was made to transition pediatric inpatient care and direct those few patients elsewhere for this very specialized care.
What kind of gynecological care are going to be offered at Estes Park Health?
Dr. Martin Koschnitzke will see patient about one day a week in Estes Park. In addition, the following EPH providers offer routine gynecological care:
Dr. Julie Schneider (Internal Medicine)
Dr. Cynthia DiLauro (Internal Medicine)
Dr. Nicholaus Mize (Internal Medicine)
Dr. Bridget Dunn (Family Medicine)
Dr. Robyn Zehr (Family Medicine)
Dr. Paige Dekker (Family Medicine)
Ingra Marske, PA (Family Medicine)
Lena Belleau (Family Nurse Practitioner)
(Photo courtesy Unsplash.com)