Estes Park Health CEO Larry Leaming Retires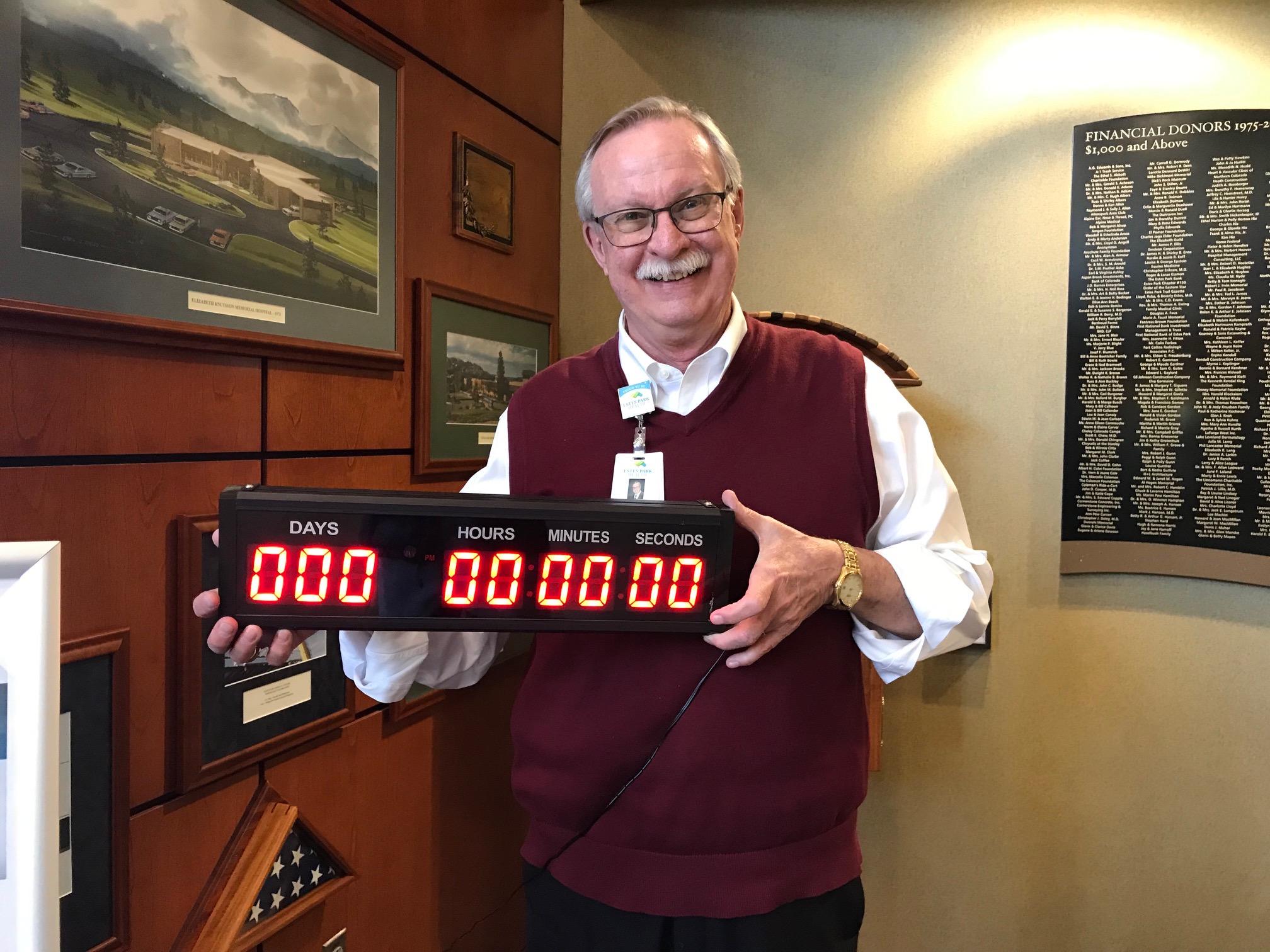 It's been a successful three years!
Estes Park Health bid "Bon Voyage" to CEO Dr. Larry Leaming on February 14 with a reception in the Estes Park Health Lobby. Staff and community members took the time to stop by and wish Dr. Leaming well on his next life chapter called retirement.
Dr. Leaming shared, "I've been working in healthcare for more than 40 years.  It has been my life and my passion to make a difference in this world.  I am honored to have been allowed to help guide Estes Park Health on a new course for the future.  Now it's time to declare victory and let someone else take it to the next level.  Estes Park Health is in good hands.  Confidence in our leadership team and the Board of Directors is high and we can rest in the knowledge that they will continue to ensure the success of this organization for the future.  I also have a tremendous amount of respect and admiration for the Medical Staff and the entire Estes Park Health team.  The quality of our medical care and service is second to none."
"Linda and I want to spend more time with our family and enjoying life in the Estes Valley.  I will continue teaching and consulting in what spare time we may have.  We would like to thank all the good people of the Estes Valley for your friendship and support. We won't be far away, and we will be watching and cheering Estes Park Health's continued progress.  We will always be Estes Park Health proud," added Dr. Leaming.
Dr. Leaming's leadership has guided Estes Park Health through some challenging times.  His accomplishments include achieving DNV accreditation, the migration of electronic health information to the new Epic platform, developing a strategic plan and facility master plan for the future, recruiting three new Internal Medicine Physicians, establishing both a Hospitalist and Surgicalist program, launching a new brand and marketing program, and facilitating the development of an Estes Park Urgent Care Center to be opened in May 2020.
Dr. David Batey, EPH Board Chair, stated, "The Board is proud to have been able to work with Dr. Leaming over these past three years.  He has made a lasting contribution to the future of Estes Park Health and we wish him the very best in retirement."