Estes Park Health celebrates Pride in Foodservice Week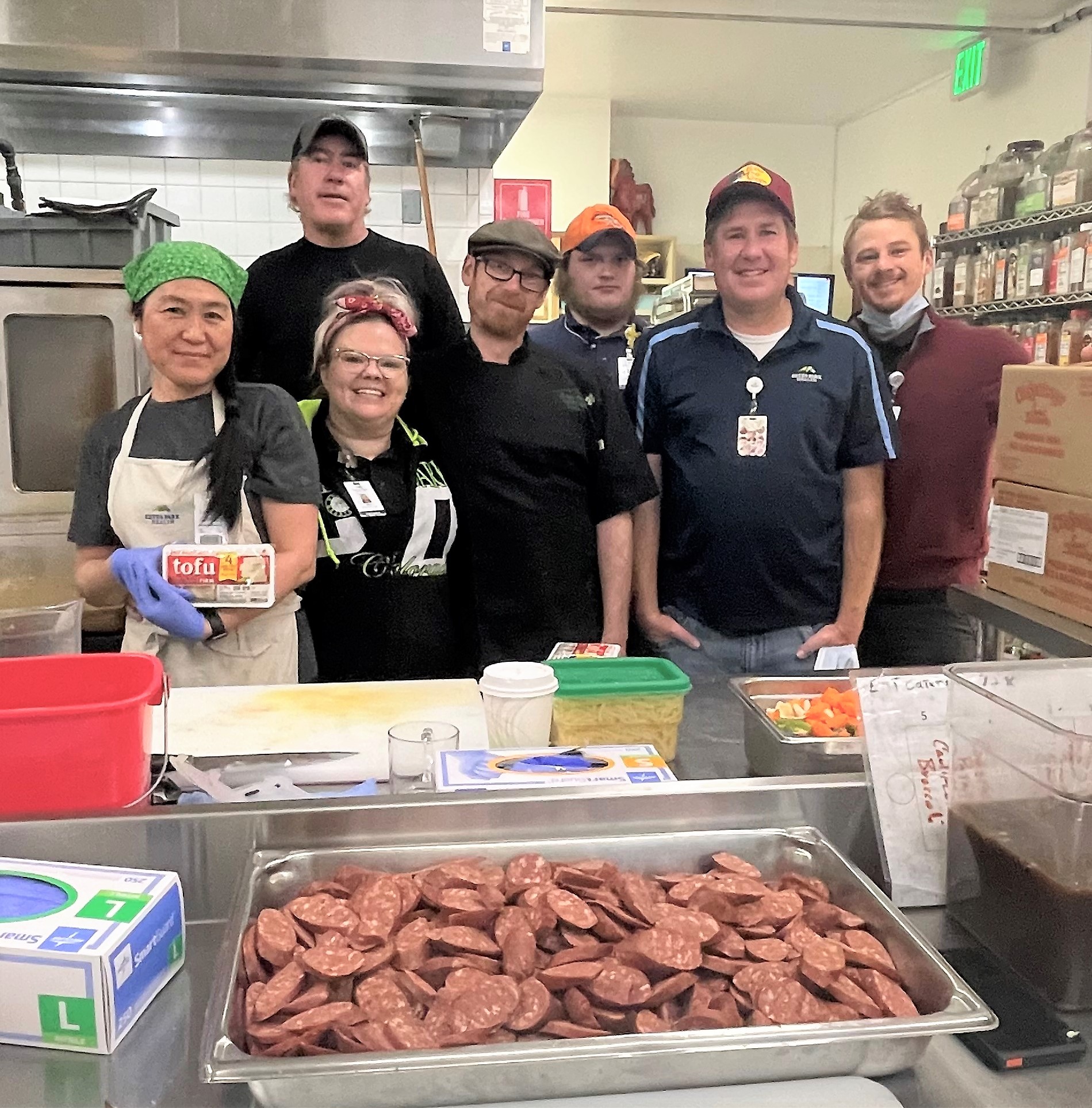 This is not your mama's hospital food!
The Dietary Department at Estes Park Health provides room service and daily specials for inpatients and their visitors. Beyond that, the hard-working folks in our kitchen also serve staff and visitors via the cafe for breakfast and lunch. In addition, these workers provide internal catering services for meetings, events and recruitment efforts.
The department also provides meals to the infusion center, emergency department and other areas in the hospital for patients upon request.
In 2022, our dedicated Dietary Department served a total of 37,153 meals. Our patients often comment on how great the food tastes!
In our most recent Larimer County Food Safety Inspection in December, the department earned a perfect score with no deficiences.
This year, Pride in Foodservice Week is Feb. 6 – 10. According to nationalday.com, the tradition was initiated by "the Association of Nutrition & Foodservice Professionals to honor and recognize food and nutrition professionals and other members of nutrition services teams for their hard work and dedication to their job."
Pictured are Yoshiko Nakamura, Nikki Ponzer, Andrew "Rew" Anderson, James Putman, David Rischer, Christopher Ross and Jacob Schmitz.