Patient on the Road to Self-Sufficiency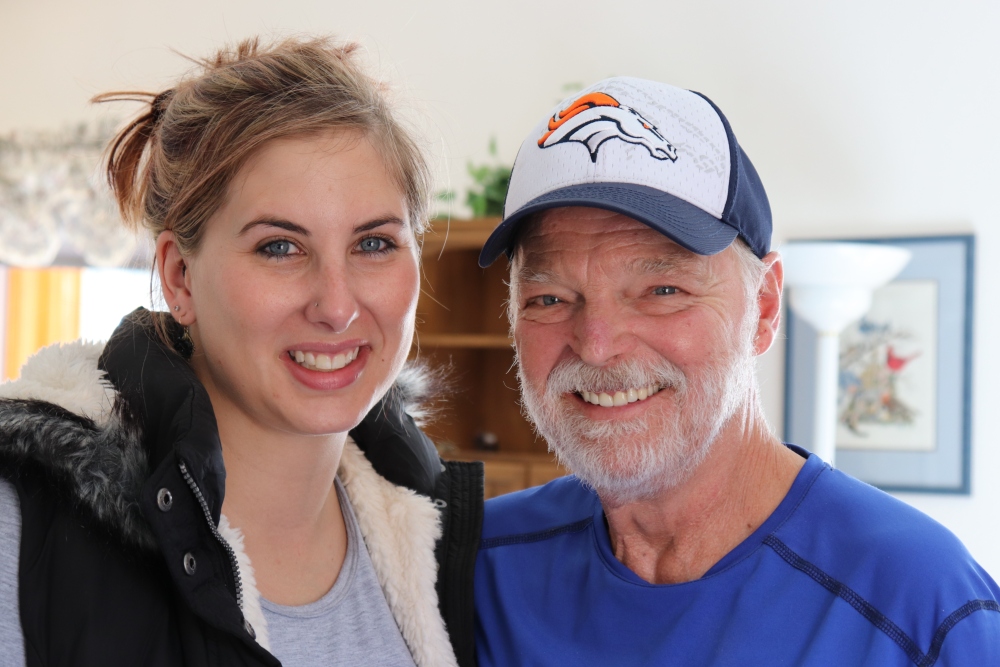 Help From Estes Park Health Home Health Services
After a motorcycle accident, Steve Weitz received the care and support  he needed to continue his rehabilitation at home.
 After a motorcycle accident on Highway 14 near Walden in August 2017, Steve Weitz says, "I could only move the index finger on my left hand and I could barely wiggle my toes on both feet."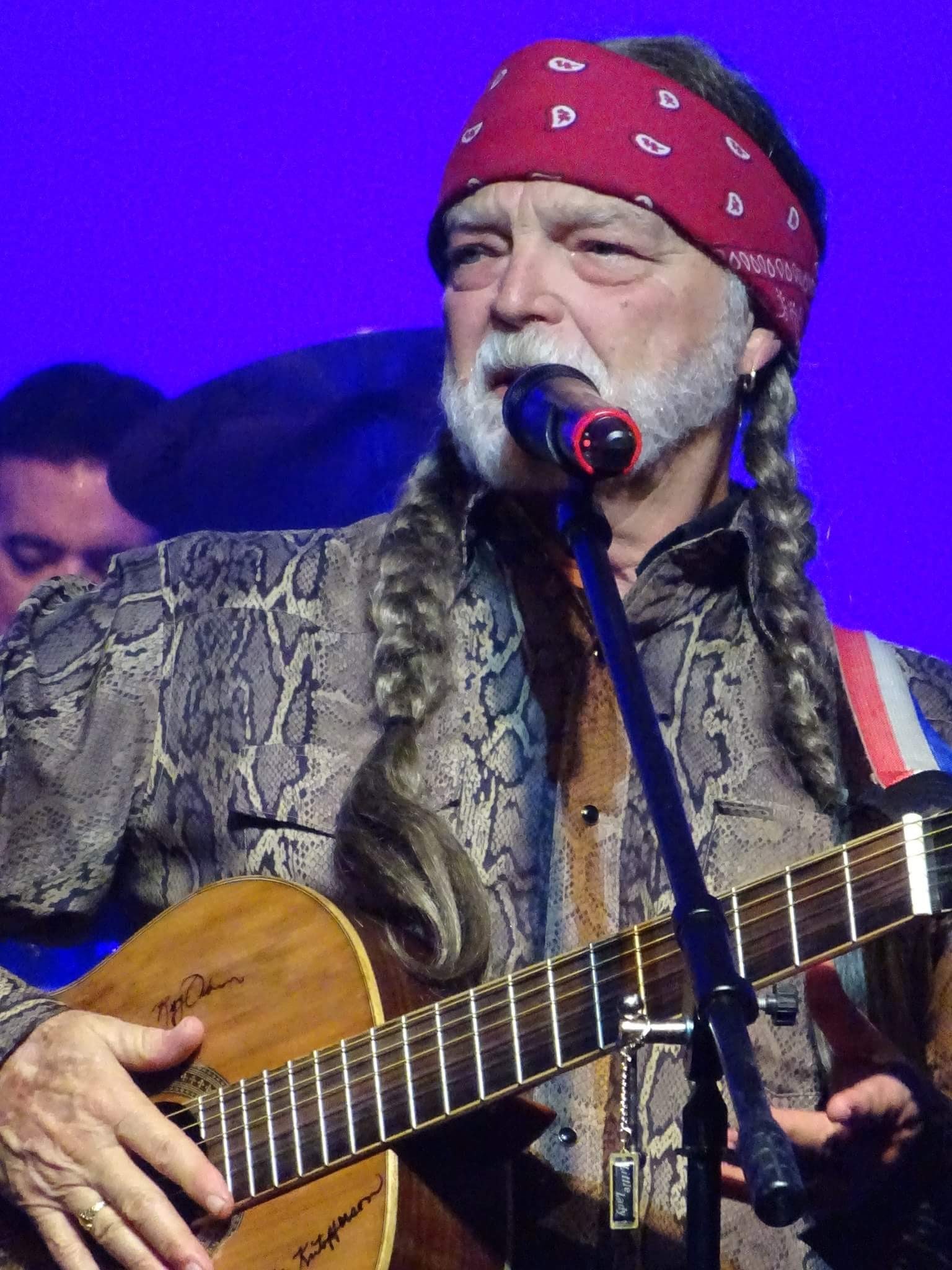 In a single moment, the accident transformed the cheerful musician and singer who imitates Willie Nelson into a quadriplegic. Steve's spinal cord was bruised and swollen. After a 100-mile air evacuation to UC Health in Loveland, he spent six weeks in the hospital, including three weeks in the intensive care unit. Then he transferred to Craig Hospital in Englewood for three months of rehabilitation.
Road to recovery continues
After four-and-a-half months of hospital care, Steve was able to barely walk with a walker. It was enough progress for his doctor to release him. His wife, Brenda, who was with him every day of his hospitalization, took him home to Estes Park.
But there was still much work to do.
In addition to physical therapy at Estes Park Health, Steve turned to Estes Park Health Home Health Services to continue his rehab. "My occupational therapist, Becky Greer got me the equipment I needed. And Sarah Bosko, the director, was very helpful in getting the services I needed. She talked with a case manager at Medicaid and got me the medical alert system and approval for more time with the CNAs."
Becky also trained Steve's CNAs, Kris Lafferty and Emily Balduzzi, to help with the stretches that would ultimately lead to him becoming more self-sufficient.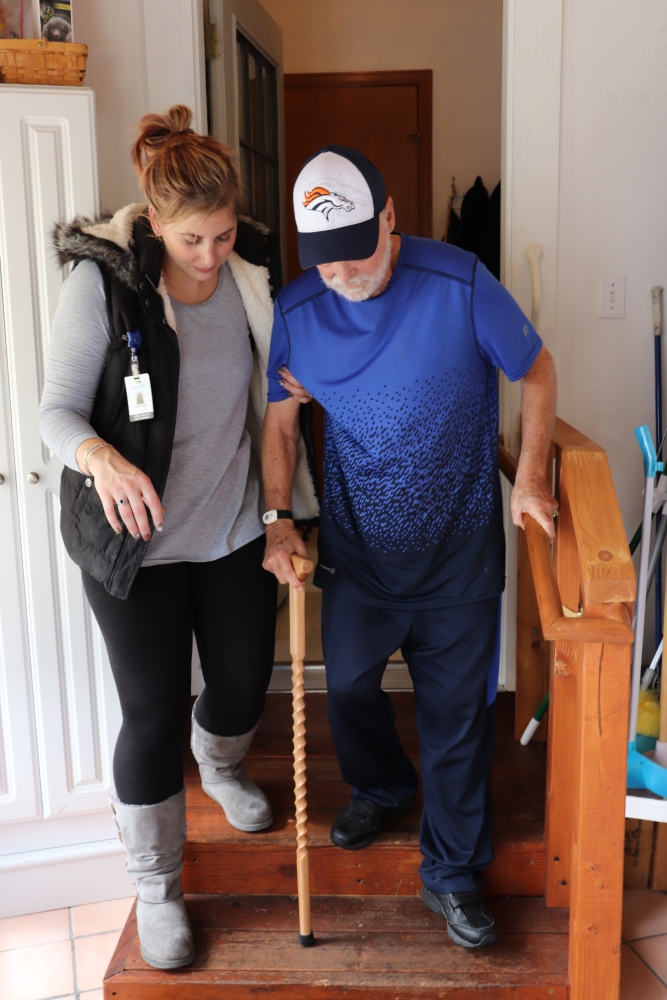 "Kris and Emily would assist me with walking. We'd go up and down the ramp and over uneven surfaces. They would spot me." The stretching and activity helped build Steve's muscles. "With their help, I went from barely walking to getting around quite handily."
Every day is a new celebration
Every day, there were little celebrations for Steve and Brenda. Like operating the microwave oven; making a cup of tea; opening the fridge and getting one of the meals the CNAs had prepared, getting it to the table and eating it on his own.
Steve was especially delighted "when I could finally scratch that itch on the top of my head thanks to the stretching. You don't know what a joy that is!"
"Everybody has been amazing," Steve said. This includes Brenda, "who has been by my side and behind me pushing." You can hear the appreciation in his voice when he talks about how his wife kept him motivated to keep working.
Having Estes Park Health Home Health Services also allowed Brenda to get back to work as a shuttle driver for Rocky Mountain National Park.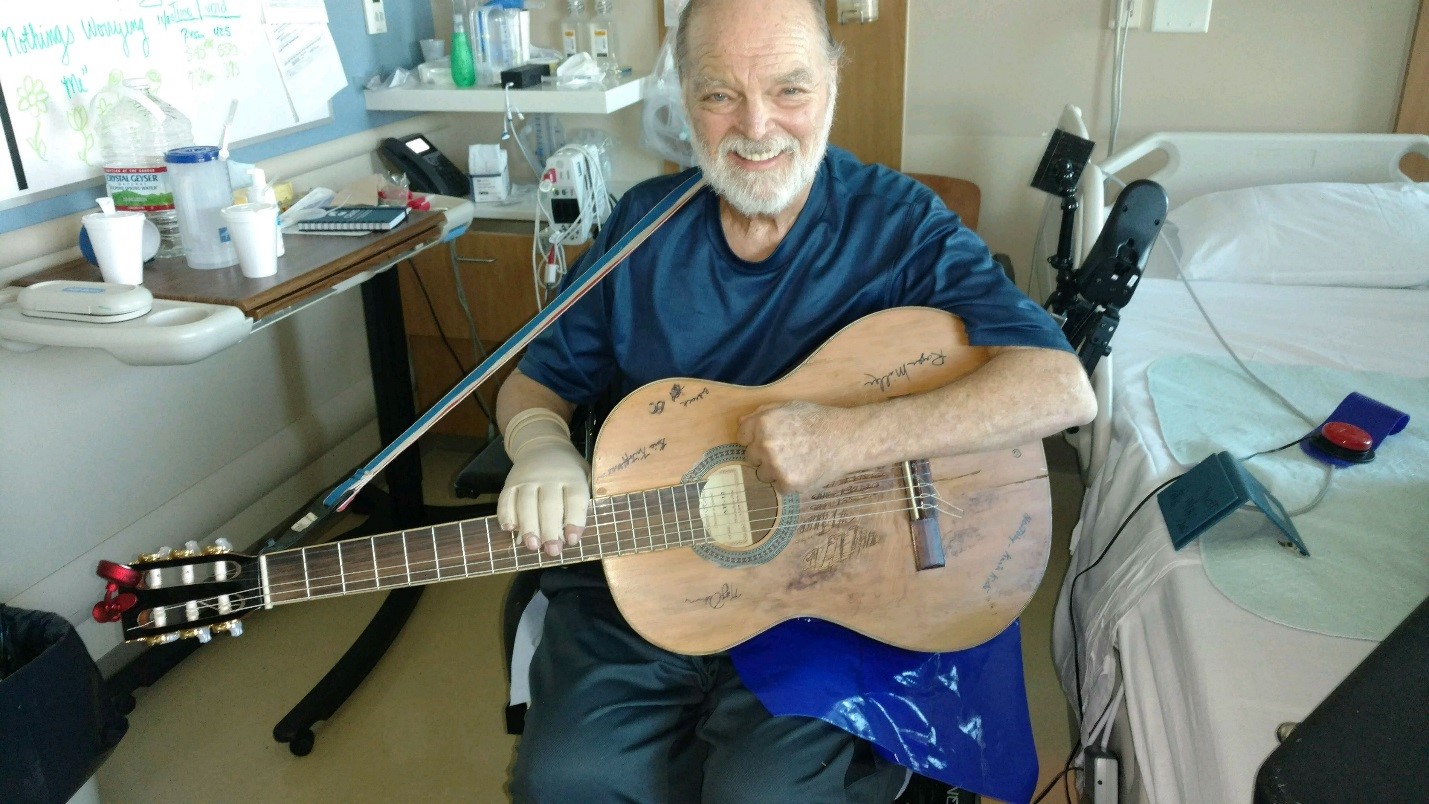 Steve and Brenda are now back at their winter home in Apache Junction, Arizona. Steve continues to improve each day. The band at the Silver Star Dinner Theater in Mesa where Steve plays bass and twelve other instruments is holding his spot for him, too. Within six months, he expects to be driving again.