March 17, 2020 COVID-19 Update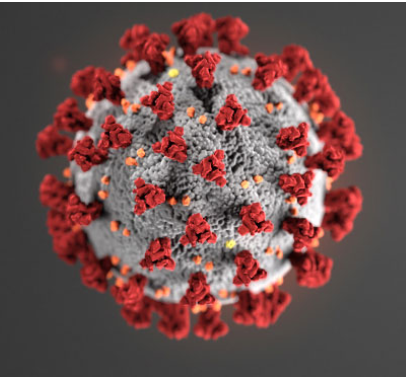 Definitions of COVID Screening & Testing Terms
In an effort to help our residents and visitors be aware of the status of the COVID-19 virus in the Estes Valley, we want you to know that there are still, as of the writing of this article, no positive or positive cases of COVID-19 in the Estes Valley. We continue to constantly stay in touch with the Larimer County and state of Colorado and the CDC for up-to-the-minute information. Larimer County still has only one known case of COVID-19, in Johnstown, CO. Further updates will be posted as information becomes available. Please visit eph.org for much more extensive information.
All of us have seen news reports about the global COVID-19 Coronavirus outbreak. It's important to understand what the terms you see and hear actually mean when referring to a person's status in regard to screening, testing, and results.
If a person meets criteria for testing, at their provider's discretion, a person may or may not be swabbed. The swab sample is sent to the Colorado Health Department (CDPHE) for testing. While waiting for results, the tested person is instructed to self-quarantined in their home. The person is NOT considered "positive" for anything at this point. The current testing results are extremely backed up and at this time we don't have an accurate guide as to when positive test results will be received. A patient will be notified by a provider of their positive or negative result.
If you have questions, please call the Estes Park Health COVID-19 Hotline at 970-577-4400.
To protect the health of our community, our patients, and our staff, on March 13, 2020, Estes Park Health started limiting visitation. Also, EPH has begun rescheduling non-critical patient appointments and elective surgeries that are currently booked. EPH will continue to be open for emergency services and certain other supporting clinical services.
MEDICAL: Certain appointment types will be rescheduled for future times to minimize non-critical visits to Estes Park Health. The following appointment types will be re-scheduled by staff as soon as possible:
***Well-patient visits and checkups at our Physician Clinic that are booked thru March 31. (Our clinic staff will help rebook these.)
***All classes that are attended by non-EPH employees that are booked thru March 31. Notification will be sent to all registered participants.
***Community meetings (for example, Quilters, EDC, and others) that use EPH conference rooms that are booked thru March 31.
***Elective surgeries and outpatient GI procedures performed in our surgical suite that are booked thru March 31, unless there is compelling reason for urgent performance per the overseeing physician. (Our staff will help rebook these.)
***Non-medical services onsite: If you need help with billing services, if you need to speak to a financial assistance counselor, or if you need social worker assistance, or other types of non-medical assistance, we ask that you call our main phone number (970-586-2317) and work with our staff to take care of these questions and issues over the phone or otherwise electronically.
VISITOR RESTRICTIONS: Through March 31, 2020, no visitors are allowed at Estes Park Health. At that time, EPH will evaluate whether these restrictions can be lifted. We will have staff available at the front lobby and Emergency Department entrances to help you understand our most recent procedures for keeping patients and staff safe.
OPEN OUTPATIENT SERVICES: Limited rehabilitative services, Specialty Clinic essential visits, chemo/infusion, wound care, diagnostic imaging essential visits, lab, pain management procedures on a case-by-case basis and coumadin clinic essential visits will continue.
LIVING CENTER: Please do not visit the Living Center. We understand that connecting with family members is very important, and there are a variety of alternative ways you might consider connecting with them. These may include telephone, email, text, Skype, or Facebook. Or, you can call often to check-in with us regarding your loved one. If you have any concerns, please contact Michelle Gordon at 970-586-8103 x 4448. We appreciate your understanding as we are working hard to protect our residents and staff.
 These steps are necessary in order to help keep our community, providers, and staff safe through this event. Estes Park Health is committed to your care, and these steps will help us through this event with a much higher degree of safety.
 EPH has a COVID-19 hotline now available for advice or information. You may call 970-577-4400 at any time to access this service.