There are many ways to contribute
There are always projects that need funding at Estes Park Health. The Foundation staff is available to discuss your interests and help you find a project that accomplishes your philanthropic goals. Contact the Foundation office to arrange a visit, 970-577-4370.
EPH Department Wish List 
EPH department directors request over $3 million for capital funds every year, including equipment upgrades, needed to continue their work at Estes Park Health. EPH has an annual capital budget of around $1.3 million, so less than half of those requests are funded. If you'd like to support a department at EPH, please review the wish list below and contact the Foundation at giving@eph.org or 970-577-4370.
EPH Sports Medicine Academy
Each year, EPH's Orthopedic & Sports Medicine Surgeon, Dr. Aaron Florence, hosts a Sports Medicine Academy Simulation for local high school students. Estes Park High School students interested in careers in the medical field participate in a daylong simulation of treating sports injuries, touring the hospital, and meeting with different medical professionals to discuss career paths. The day includes a custom t-shirt for each student and lunch.
Total Request: $990
EPH Physicians Clinic Striker Wheelchairs
EPH Physicians Clinic needs two new wheelchairs to replace the existing fleet, which are old, outdated, and missing some components like footrests. Wheelchairs are used to transport patients around the medical center and newer models are more intuitive for patient use and have a one-touch brake system.
QTY: 2                  Cost per Unit: $3500
EPH Physicians Clinic Spot Check Vital Towers
Spot Check Vital Towers capture a full panel of patient vitals and make efficient and effective use of time for both staff and patients. These towers are needed due to addition of services lines and the proposed relocation of some services away from the main clinic.
QTY: 2                  Cost per Unit: $2500
EPH Physicians Clinic Phillip ECG Machine
EPH Physicians Clinic needs to update one of their ECG machines, which are used to help diagnose common heart problems. The machine that needs updated cannot support necessary IECG software or EKG readings.
QTY: 1                  Cost per Unit: $8500
Scholarships
The Estes Park Health Foundation provides continuing education scholarships for Estes Park Health staff members who would like to increase their scope of practice. For example, if a Certified Nurse's Aide would like to become a Registered Nurse, the Foundation can assist with tuition and books. The ultimate goal is to make sure that Estes Park Health has the best staff available for decades to come. You can even endow a scholarship, to ensure that it continues to support quality healthcare for years to come.  If you would like to contribute to the Scholarship Fund, contact the office for details, 970-577-4370.
基金
The Estes Park Health Foundation maintains an endowment to provide for organizational sustainability. There are funds in the endowment that are permanently endowed, and others that are board restricted and can be made available for future use as needed. Oftentimes, estate gifts go toward building the endowment unless the donor provides other instructions. If you would like to contribute toward the endowment fund, contact the office to discuss this opportunity, 970-577-4370.
ペイント エステス ピンク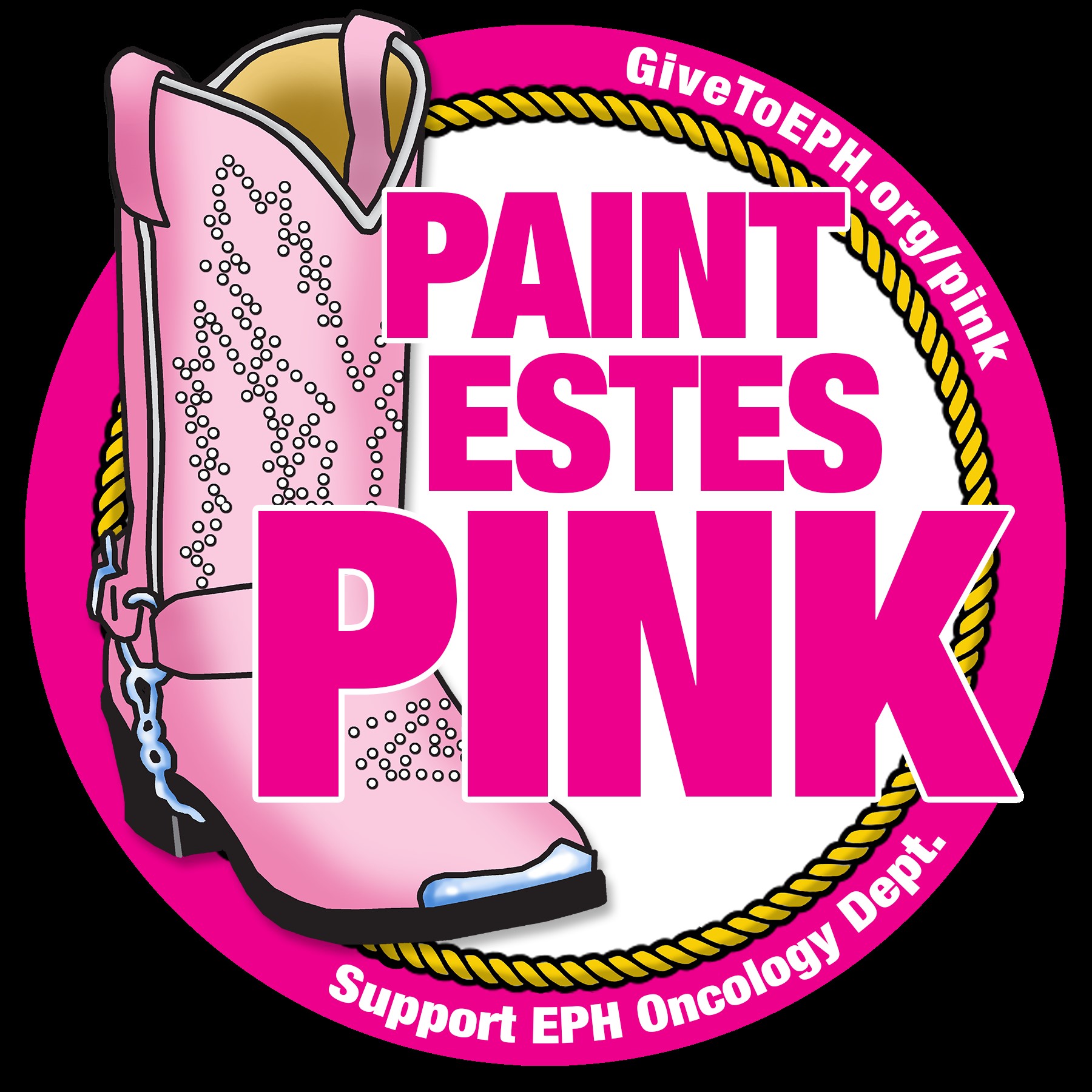 Paint Estes Pink is a community effort to raise awareness and funds for Estes Park Health in the weeks leading up to the Rooftop Rodeo's Pink Night.
Each year the focus is to underwrite costs to make cancer treatment and care better for our community. Join Estes Park in support of cancer warriors and survivors during this campaign to raise funds for the care and comfort of Estes Park Health cancer patients.
Unrestricted Funds
The Foundation needs both restricted gifts, for specific purposes and unrestricted gifts that are more flexible. Unrestricted gifts give the Foundation the ability to deploy funds to the most pressing need. For example, if a piece of equipment breaks down, unrestricted funds give the Foundation the ability to help replace it quickly without having to do a special campaign to raise the money. If you would like to make an unrestricted gift, you can simply indicate that on your check. In addition, any gifts that are received with no instruction are automatically entered as unrestricted.
お 問い合わせ
あなたに最も便利なオプションを使用して、エステスパーク健康財団にお問い合わせください。通常の営業時間は、月曜日から金曜日の午前8時から午後5時までです。
メール:エステスパーク健康財団、私書箱3650、エステスパーク、CO 80517
人:エステスパーク健康財団、555プロスペクトアベニュー、エステスパーク、CO 80517
電話: (970) 577-4370
個々のスタッフメンバーがここに記載されています。