Health Information Professionals Week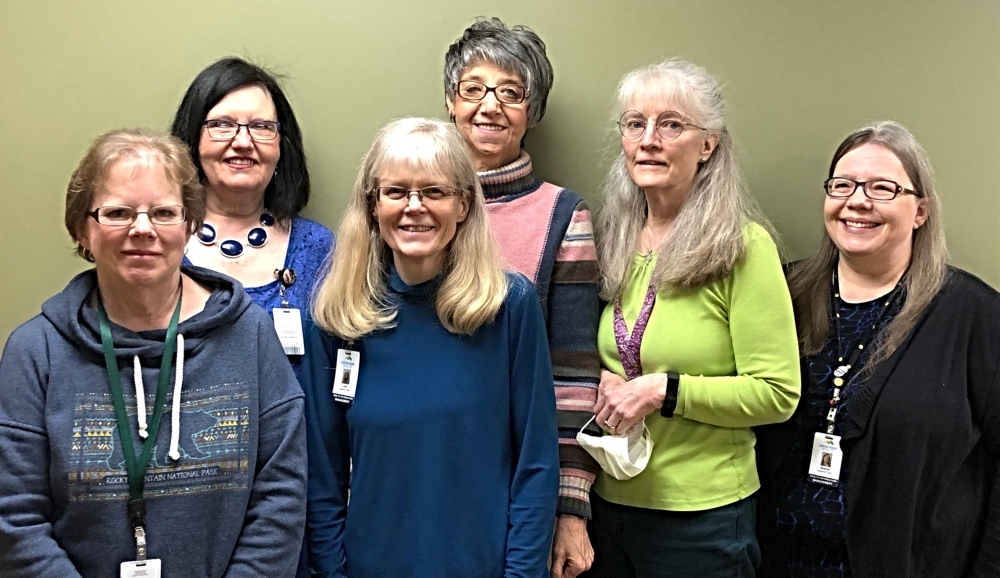 Estes Park Health and The American Health Information Management Association (AHIMA) honors and celebrates health information professionals during the 30th annual Health Information Professionals (HIP) Week. This year's theme is "Driven by Health Data."
"While the healthcare ecosystem is constantly changing, health information professionals make it their priority to ensure high-quality data to enable better care for patients," said AHIMA CEO Wylecia Wiggs Harris, PhD, CAE. "Health information professionals drive success every day by using coded data and data collected within the Electronic Health Record (EHR) to improve clinical and business performance. It's an exciting time to be in the HIM profession and be part of the healthcare movement to data-driven health."
Estes Park Health HIM leads efforts to ensure the availability, accuracy, integrity and security of all data related to patient healthcare encounters to achieve better clinical and business decisions that enhance healthcare quality. "I couldn't be prouder of my HIM team, shared Nancy Dietz, HIM Director. "I am so honored to have been Annette, Deb, Dianna, Lisa, Sharon and Susan's Director for the past eighteen years."
We're investing in patient safety, quality and efficiency
To improve Estes Park Health's EHR, we are currently mid-process for implementing Epic, Lawson, and Kronos. This system integration promises many improvements in patient safety, quality and efficiency for Estes Park Health. The project is very complex, and requires long, hard work by many Estes Park Health staff members.
Internally, Epic will provide a unified database so that providers can see the full continuum of care for every patient, and use that information to provide the safest, highest-quality care to result in the best patient outcomes. This is a significant improvement over the current multi-system environment, where not all patient data resides in a single database.
Externally, Estes Park Health will have access to the national Epic continuum of care that shares over 2.3 million patient health records per day. This is where state, regional and national "interoperability" comes into play. Estes Park Health will have secure access to a much broader collection to patient information through this huge connected network.
In summary, Estes Park Health will have a more complete picture of every patient for whom we provide care. We can provide the best and safest care when we have access to the full picture of medication history, allergies, prior treatments, diagnoses, procedures and more. Since most of our patients who transfer out move to Epic facilities, the Epic connection further serves the quality of care for that patient almost anywhere that patient might go.
Estes Park Health continues to invest in the health care of the Estes Valley community and our 4.7 million visitors.