There are many ways to contribute
There are always projects that need funding at Estes Park Health. The Foundation staff is available to discuss your interests and help you find a project that accomplishes your philanthropic goals. Contact the Foundation office to arrange a visit, 970-577-4370.
EPH Department Wish List 
EPH department directors request over $3 million for capital funds every year, including equipment upgrades, needed to continue their work at Estes Park Health. EPH has an annual capital budget of around $1.3 million, so less than half of those requests are funded. If you'd like to support a department at EPH, please review the wish list below and contact the Foundation at giving@eph.org or 970-577-4370.
EPH Physicians Clinic Striker Wheelchairs
EPH Physicians Clinic needs two new wheelchairs to replace the existing fleet, which are old, outdated, and missing some components like footrests. Wheelchairs are used to transport patients around the medical center and newer models are more intuitive for patient use and have a one-touch brake system.
QTY: 2                  Cost per Unit: $3500
Scholarships
The Estes Park Health Foundation provides continuing education scholarships for Estes Park Health staff members who would like to increase their scope of practice. For example, if a Certified Nurse's Aide would like to become a Registered Nurse, the Foundation can assist with tuition and books. The ultimate goal is to make sure that Estes Park Health has the best staff available for decades to come. You can even endow a scholarship, to ensure that it continues to support quality healthcare for years to come.  If you would like to contribute to the Scholarship Fund, contact the office for details, 970-577-4370.
Endowment
The Estes Park Health Foundation maintains an endowment to provide for organizational sustainability. There are funds in the endowment that are permanently endowed, and others that are board restricted and can be made available for future use as needed. Oftentimes, estate gifts go toward building the endowment unless the donor provides other instructions. If you would like to contribute toward the endowment fund, contact the office to discuss this opportunity, 970-577-4370.
Paint Estes Pink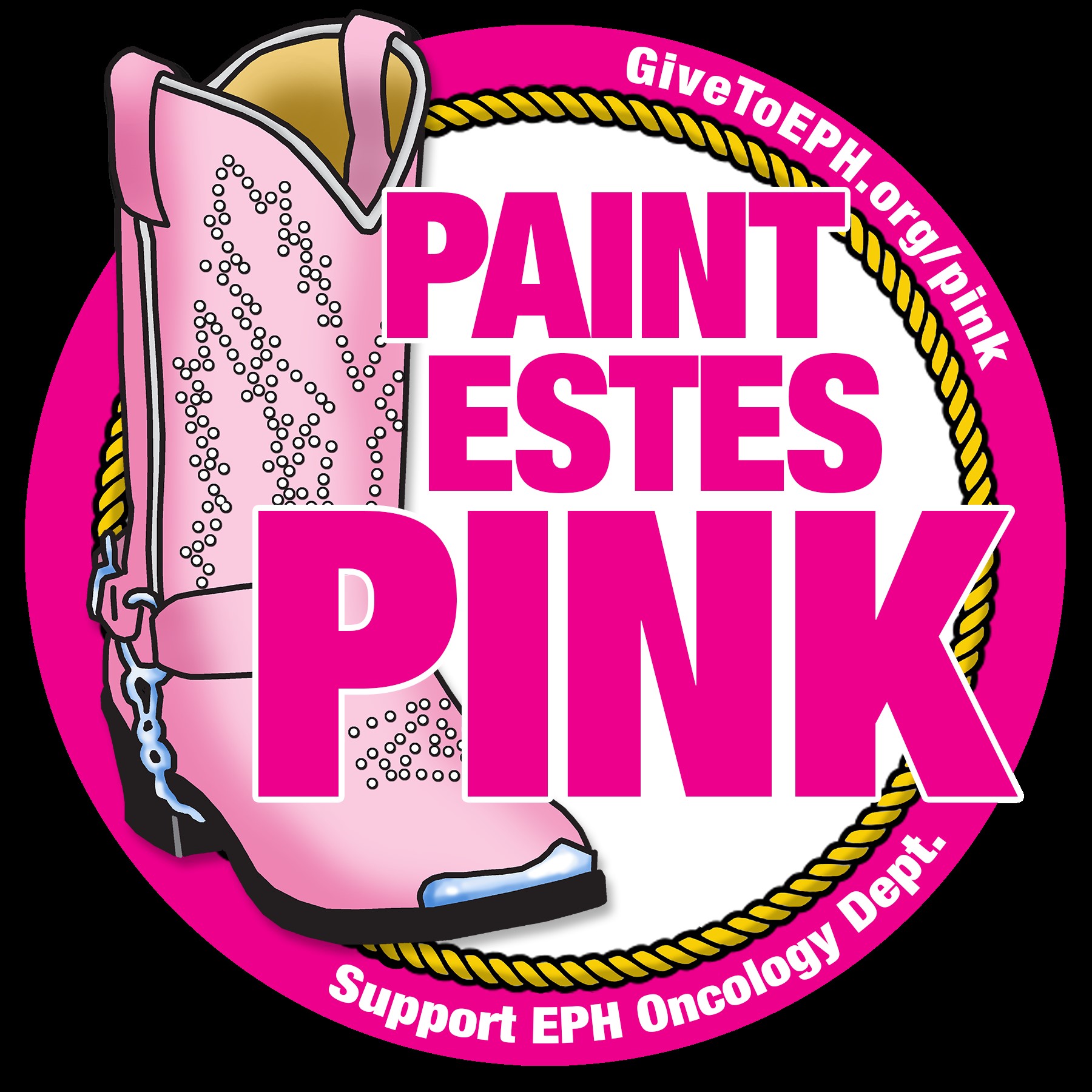 Paint Estes Pink is a community effort to raise awareness and funds for Estes Park Health in the weeks leading up to the Rooftop Rodeo's Pink Night.
Each year the focus is to underwrite costs to make cancer treatment and care better for our community. Join Estes Park in support of cancer warriors and survivors during this campaign to raise funds for the care and comfort of Estes Park Health cancer patients.
Unrestricted Funds
The Foundation needs both restricted gifts, for specific purposes and unrestricted gifts that are more flexible. Unrestricted gifts give the Foundation the ability to deploy funds to the most pressing need. For example, if a piece of equipment breaks down, unrestricted funds give the Foundation the ability to help replace it quickly without having to do a special campaign to raise the money. If you would like to make an unrestricted gift, you can simply indicate that on your check. In addition, any gifts that are received with no instruction are automatically entered as unrestricted.
Contact Us
Contact the Estes Park Health Foundation using the option that is most convenient for you. Normal business hours are Monday through Friday from 8:00 a.m. to 5 p.m.
By Mail: Estes Park Health Foundation, PO Box 3650, Estes Park, CO 80517
In Person: Estes Park Health Foundation, 555 Prospect Avenue, Estes Park, CO 80517
By Phone: (970) 577-4370
Individual Staff Members are listed here.