Estes Park Health Urgent Care Center Update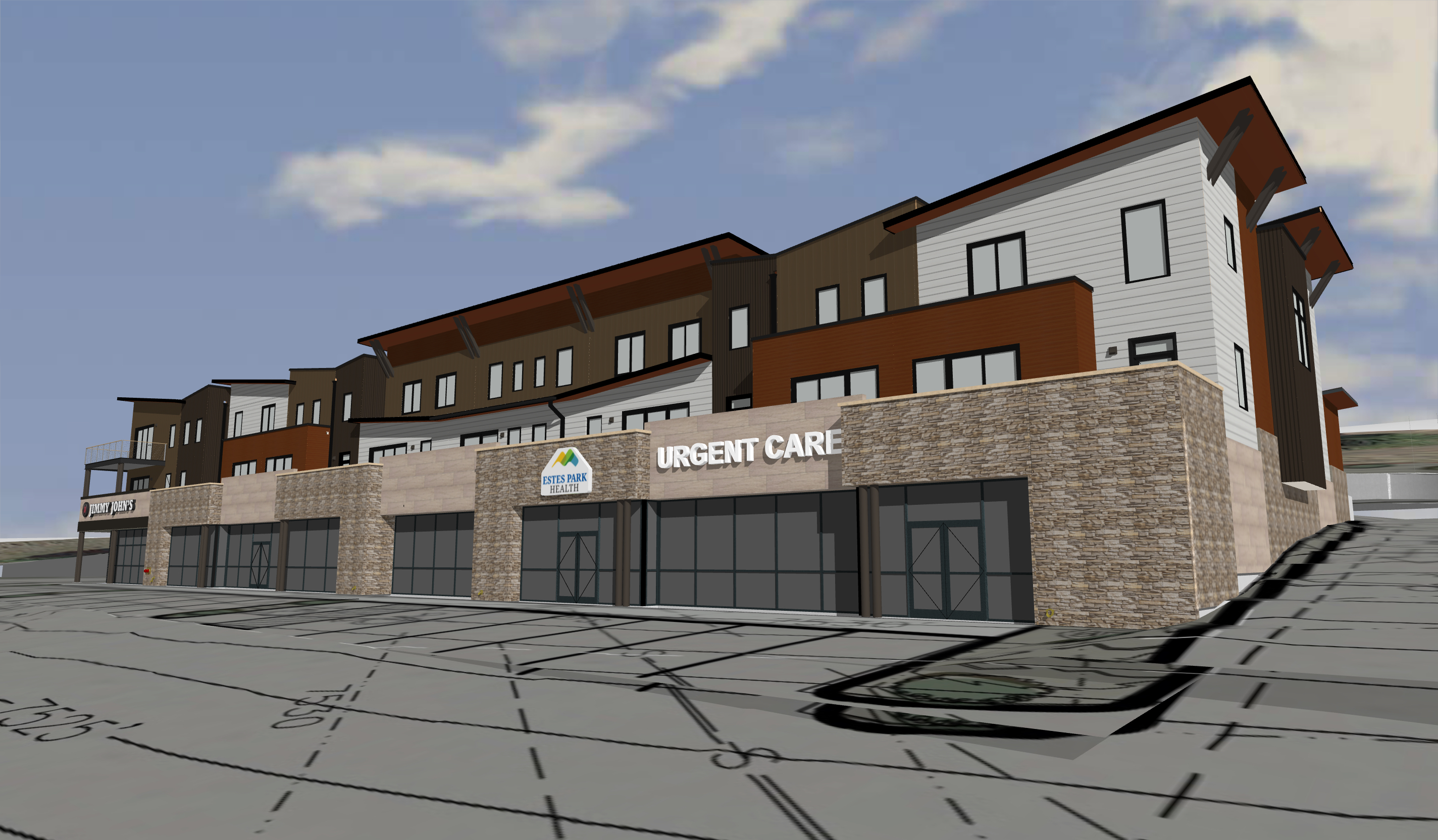 Interior building plans are starting to take shape!
The Estes Park Health Urgent Care Center Steering Committee is working diligently to finalize interior drawings for the 12,000 square feet of space Estes Park Health is leasing from Alarado Business Park developers at 420 Steamer Drive on the corner of Highway 34. The Urgent Care Center will share the first-floor space with Jimmy Johns Gourmet Sandwiches. Both spaces are scheduled to be open to the public in early 2020.
The Estes Park Health Urgent Care Center suite is currently being designed to contain seven exam rooms, a radiology (X-ray) room and support areas like bathrooms, waiting room, office, storage, etc.  The Estes Park Health EMS will not be taking patients to the Urgent Care Center. All patients in any ambulance will continue to go to the Emergency Department. There may be circumstances when an ambulance will come to the Urgent Care Center if a patient requires a higher level of services than will be provided at the Urgent Care Center, but they will only engage lights and sirens once they are on Highway 34.
The top two floors of the building will be workforce housing units. These nine units will be leased by community businesses to provide housing for their seasonal workforce. These units will allow employed persons the opportunity to walk to their jobs or use public transportation. Many of the seasonal workers are part of the J-1 Visa program and do not have cars. This workforce housing cannot be used for anything other than workforce housing.  The topic of Workforce Housing availability has been an ongoing topic in the Estes Valley for many years. You can learn more about the workforce housing steps being taken by the Estes Park EDC at www.estesparkedc.com/estes-park-workforce-housing.