Estes Park Health Response & Planning for the COVID-19 Pandemic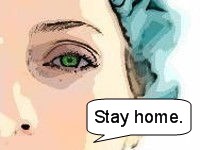 PLEASE CONTINUE TO STAY AT HOME AND PRACTICE SOCIAL DISTANCING: We recognize that staying home and being away from family and friends is very difficult. Your continued effort to social (physical) distance will be the difference in how Estes Park Health is able to manage the COVID-19 health crisis. By you staying home, we can stay at work and help those who are most seriously impacted and need hospitalization.
 PROACTIVITY: For many weeks, Estes Park Health has been relentlessly involved in planning for the many possible scenarios related to the Coronavirus pandemic. Estes Park Health acted on many fronts before such actions were requested or required by Colorado government entities, including visitor restrictions, postponement of elective procedures, postponement of non-urgent appointments, and more. Early in the crisis, while the virus was still just beginning to arrive in the USA, Estes Park Health established an operations team comprised of administration, clinical leadership, and support teams to ensure the best management of the crisis.
COMMUNICATION: Estes Park Health quickly created a user-friendly landing page on our website to give citizens, staff, and visitors a quick and easy way to find not only local, county, state, and federal information about the current status of the pandemic, but also to find other resources to provide Estes Park Health's constituency with useful and critical information. This page and these links are fluid and modified as needed to keep the most up-to-date information available. While Estes Park Health has followed the disciplined communication requirements of the various governmental entities, Estes Park Health has continually sought ways to provide our community with relevant, timely local information, within the bounds of what's permitted by HIPAA and our governmental directives. The creation of the COVID-19 hotline at 970-577-4400 at Estes Park Health answered by nurses and a provider, has been a substantial help to the community, as witnessed by the significant calls to answer whatever the concerns are, including questions about potential screening and testing.
PARTNERSHIP: Estes Park Health has worked with a full suite of healthcare partners (governmental, healthcare, and support) throughout the crisis to ensure that our efforts are coordinated with those of our peers and partners. Estes Park Health meets with the Town of Estes and the intergovernmental council being led by the Town to ensure very timely and effective cross-communication with the appropriate local and county agencies.
COMMUNITY MESSAGING: Despite the rapidly changing situation, Estes Park Health has worked to thoroughly convey critical key messages to our community members. All communications can be found at https://eph.org/about-us/news/. Very early, Estes Park Health got the message out to the Estes Valley that calling to be screened over the phone (meaning "asked the key questions about symptoms and exposure to COVID-19"), from the safety of the home, was the safest for all. We believe that this early step significantly helped "flatten the curve" in Estes early on. As the situation has developed, much other messaging has been provided in media releases, through our stakeholder & community email blasts, and on our website.
PLANNING FOR SURGE: While we hope our actions have helped slow the arrival and progress of COVID-19 in Estes Park, and while our citizens are doing an excellent job respecting the "stay at home" orders, we do expect that we will eventually see the identified presence of the virus in the Estes Valley. With the potential for rapid spread and increase in cases, Estes Park Health has worked in advance to model how our actions at each level will ramp-up. We have the advantage of learning from many hospitals and communities who have unfortunately already been attacked by the virus much earlier. We have great concern (as does every hospital and municipality in America) about the shortage of supplies and we are working tirelessly to safely maximize usage of on-hand supplies and to procure additional supplies ahead of the game. We've been able to benefit from the opening of the National Stockpile of supplies. There has been a lot of talk on the news about different testing options. The 5-minute Covid-19 test and machine is FDA approved as of March 29,2020 and is produced by the Abbott Company, but they are ONLY sending it to "hot spots." The other test is a 15- minute FDA approved test but the equipment is not something we currently have at Estes Park Health and we therefore do not have the capability of running these tests.
HEALTH OF HEALTHCARE WORKERS: Our greatest concern is always our patients' well-being and safety. And our greatest internal concern is the health of our doctors, nurses, lab techs, pharmacists, surgery, radiology, EMS, emergency department, and registration staff and all the others who provide services to the frontline at Estes Park Health and are therefore potentially subject to the greatest risk of exposure. To begin to have to quarantine members of our small but mighty frontline staff of healthcare providers would further constrain the ability of our citizens to get the care they deserve at Estes Park Health. And so, all the actions above are targeted to support the health of our healthcare workers and best equip us to care for our community for the challenging times ahead.