Estes Park Health CT Department Earns ACR Accreditation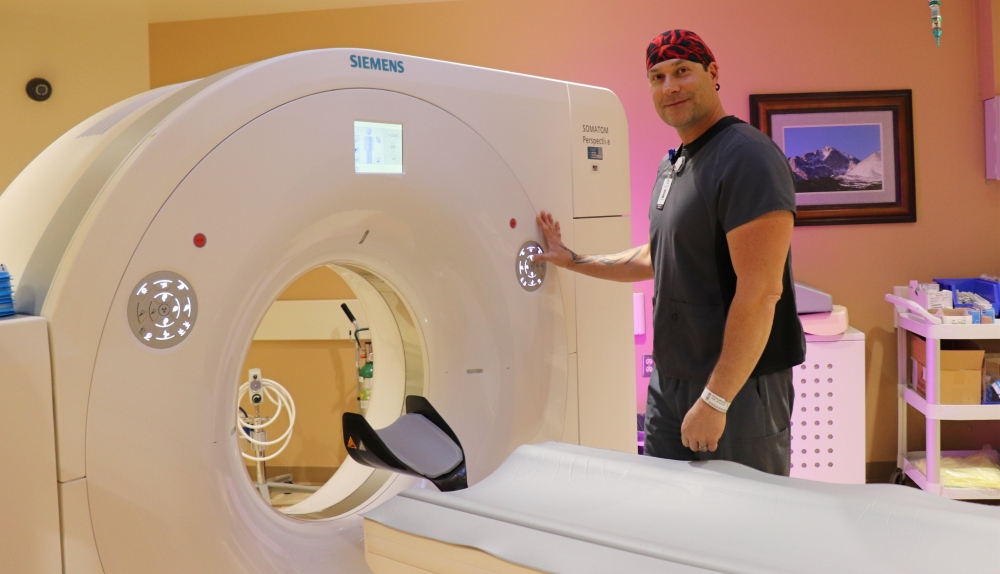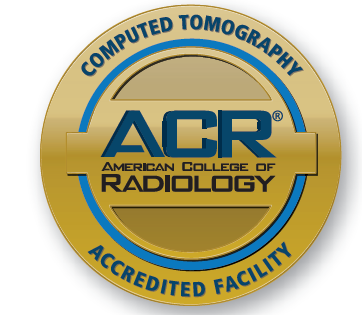 The Estes Park Health Diagnostic Imaging department has been awarded a three-year term of accreditation in Computed Tomography (CT) as the result of a recent review by the American College of Radiology (ACR).
The ACR gold seal of accreditation represents the highest level of image quality and patient safety. It is awarded only to facilities meeting ACR Practice Parameters and Technical Standards after a peer-review evaluation by board-certified physicians and medical physicists who are experts in the field. Image quality, personnel qualifications, adequacy of facility equipment, quality control procedures and quality assurance programs are assessed. The findings are reported to the ACR Committee on Accreditation, which subsequently provides the department with a comprehensive report that can be used for continuous practice improvement.
Brigitte Foust, Director of Diagnostic Imaging adds, "Our high tech equipment would be worthless without the amazing people that run it. When the ACR reviews our facility, they make sure that all our employees have received up-to-date training. When patients walk through our doors, they can trust that they are in the best hands possible."
Foust adds, "Our imaging services are vital to our community. ACR accreditation means that our facility has been checked and rechecked to make sure our patient's health and safety is put first. When patients see the gold seal of accreditation, they can rest assured that the facility will meet the highest level of patient safety standards and image quality."
Receiving this accreditation tells the community that the Estes Park Health Diagnostic Imaging department has undergone a rigorous review process and meets nationally accepted standards of care. The accreditation means that our personnel are well qualified to perform procedures and interpret the medical images. The accreditation shows that the equipment was assessed by a medical imaging expert who verified that it functions properly, takes optimal images and utilizes appropriate radiation dose levels. The accreditation signifies that Estes Park Health puts patient safety first.
Other Available Diagnostic Imaging Services at Estes Park Health
General x-ray: An x-ray is a common imaging test that's been used for decades. X-rays uses radiation to create images of the body.
 Fluoroscopy: Fluoroscopy is an imaging technique that uses x-rays to obtain real-time images of the interior organs of the body while they are in motion.
 Digital mammography: Digital mammography technology produces better images and has a higher sensitivity to identify abnormalities allowing for more precise diagnoses.
 Dexa scans (bone density): A DEXA scan is a noninvasive procedure used to measure bone density.
Ultrasound: Ultrasound Imaging uses high frequency sound waves to produce images of the body's organs or the blood flow through veins and arteries.
 Computed Tomography (CT): Computed Tomography uses x-rays to take pictures of sections of the body. A CT scan shows the body's organs more clearly and in greater detail than regular x-rays.
 Magnetic Resonance Imaging (MRI): Magnetic Resonance Imaging is a noninvasive test that uses magnetic waves to take two and three dimensional pictures of the inside of the body.